While many businesses are still recovering from the financial effects of the pandemic, they must also adapt to a new reality that many employees will be coming into the office less frequently than they were in the past. Therefore, if businesses wish to control real estate expenses while providing the flexibility that employees have come to expect, they must increase space usage.
Poor space use can cost tens of thousands of dollars annually, and the issue can be significantly more costly for major worldwide corporations with numerous sites. Additionally, it reduces staff productivity.
If improving workplace efficiency is one of your goals, then here's an article explaining the what, the how, and the perks of maximizing your office space utilization.
You've come to the right place if one of your objectives for the upcoming year is to increase space usage. Take these actions.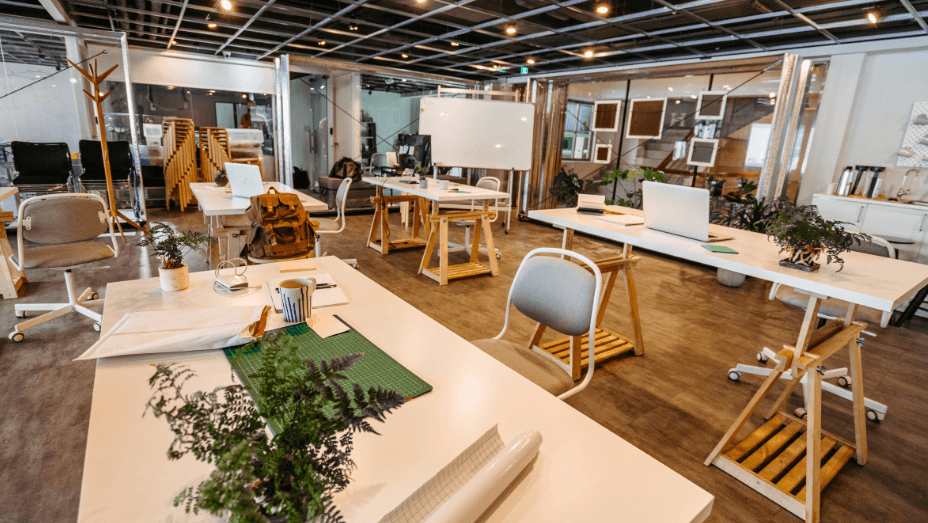 Office Space Utilization: What It Is and Why It's So Important
A simple definition of space utilization would be the amount of utilized space in an office. Space utilization focuses on how space is being organized and actually used by employees across a facility, over time. The best way to track space usage and provide information on people's most frequent meeting places and other crucial space utilization indicators is through workplace management software solutions.
Why is it important?
Well, Covid-19 showed us that the work-from-anywhere model is possible and is here to stay. While the hybrid work model is overtaking the corporate world, the future of office spaces is all about convenience, flexibility, and constant optimization. Insights about the habits that are shaping a workspace and its floor plan are gold for real estate and management teams. The main reasons come from:
Increased commercial real estate rates.
High office maintenance costs (utilities, supplies).
Poor office utilization - office space demand is often lower than available workspaces
5/10 employees prefer hybrid work.
Spared money from optimizing office space that can be used for better space usage for employee wellbeing and development.
Gaining data about office space utilization helps craft a much more efficient office, with immediate benefits, such as:
Maximized Space Use and Minimized Costs
One of the greatest advantages of tracking space usage is the insight on how much space isn't used. Companies often overestimate the space occupancy of their facilities, so thinking of utilization options when you see areas of your office that aren't being used to their full potential is important. For example, you can rearrange certain office areas to better suit space needs (like dividing a large unused conference room into two smaller meeting rooms) or even sublet it to another tenant or multiple tenants.
Improved Productivity and Employee Experience
Another benefit of space tracking is finding the connections between the way people use the space and its effect on productivity. It's not surprising that workers who bond with their coworkers and work together in teams are usually more productive. When you know how employees are using the office space, you can better design it to enhance productivity, meeting their needs and preferences. Enabling agile working environments empower employees to decide when, where, and how they work, which improves employee experience and overall satisfaction.
More Flexibility in the Workplace
There's now universal consensus that the post-pandemic office will remain flexible and/or hybrid. But while this sounds great, implementing it is more challenging than ever for facility managers and real estate management teams. This supposes the existence of an integrated workplace management system to help guide managers in arranging flexible work practices and different types of working models. Managers can provide better visibility and guidance to the occupants on how and when they should be coming to the office with data-driven insights into how people are using the space. This improves flexibility and… costs!
Workplace Sustainability
Along with saving on real estate costs, office space utilization can also support sustainability efforts. Using less space is cheaper and it's also better for the environment. To such an extent that for companies concerned with the people, planet, and profit, using their space better is a great way to reduce their carbon footprint in a responsible, sustainable way.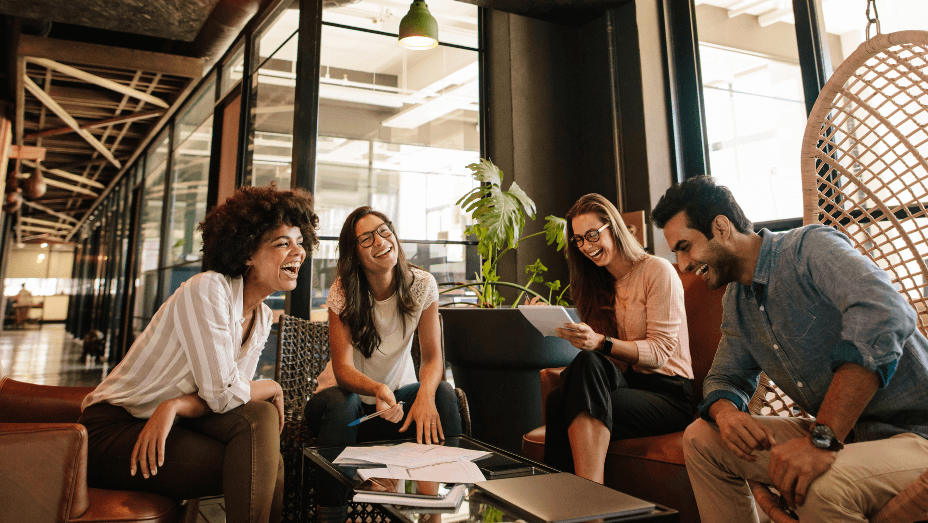 How to Calculate Office Space Utilization?
Space utilization is traditionally determined by dividing a building's occupancy by its capacity, but there's no specific formula to determine what space utilization strategy will work best for every building or scenario. In other words, different companies will have different needs and goals, so they will track different metrics to measure how they're using their space.
In this case, a software that measures a wide range of office utilization data is a must. Facility managers, directors of real estate and the management teams will be able to keep an eye on multiple KPIs such as: total square footage, daily peak utilization, total visitor traffic, high traffic areas, occupancy, density, cost per person, specific usage areas and many more.
For instance, if you want to foster a more collaborative work environment for your staff by combining departments, you need to know how many workstations you can comfortably place in an open-plan office and how to manage the space with mobile and on-site employees in mind. To get to the right answer, you'll have to consider a combination of different metrics such as occupancy rates, peak usage times, density, and dwell times. With the right tools, this can become easy peasy!
Key Office Space Utilization Metrics Every Facility Manager Must Follow
The following key metrics of office space utilization are to be carefully monitored if you want to optimize your workplace efficiency.
Capacity and Occupancy
Capacity and occupancy look at how many people can use a certain space, versus how many people are actually using that space. It tells you something about how your spaces are used and how you can perhaps split the room into two or three smaller conference rooms to create office spaces that respond to your employees' needs in a meaningful way.
Density
According to Cushman and Wakefield' "Space Matters" report, "the trend in office space since the Great Recession has been towards greater employee density, i.e., companies have reduced the allocation of square footage per employee by 8.3% since 2009. Square footage per worker varies across markets. For example, more expensive markets tend to have less space per employee, but the rate of densification is more dependent on the amount of new office supply."
Cost per Person/Seat
Measuring and reporting on space utilization is used to help organizations save money by minimizing unused space. Calculating your space cost per person is one method of doing this, which also paves the way for the creation of workspaces that are more adaptable and agile. For example, facilities managers can use cost per person to identify inefficiencies in desk layouts, multipurpose rooms and more.
Space Popularity
When analyzing space utilization, you should also consider days of the week and peak periods of the day. The usage throughout the week changes based on the day. Sometimes the entire team is scheduled to work from the office, but at the same time employees have the flexibility to choose by themselves when they want to work in the office. The space popularity metric will also help you see which rooms are booked more often and which ones are being used to their capacity or less. Rooms that are seldom booked or used to less than 30% of their capacity could be divided or repurposed to better serve office needs.
Overall Office Utilization Rate
An organization's entire usable space, excluding areas like laboratories, specialized storage, and warehouse space, is a suitable description of the overall office utilization rate. Plus, a further 22% decrease is applied to reflect the estimated amount of typical support space (like the meeting rooms) and associated circulation. The subtotal becomes an estimated area of the individual workspaces, including workstations and individual offices. When divided by the total occupants, the resulting figure becomes the total office utilization rate.
Peak Utilization
Average peak utilization is a derivative of the occupancy and capacity metric. By doing this, you can see when your spaces are busiest and whether you are able to match demand. This can be assessed by looking at the capacity of all your office spaces or educational facilities (rooms, collaborative spaces, event spaces) and at the period of occupancy. If there are utilization trends based on days of the week, times of day, or even longer periods of time, occupancy trends can help identify them. By gaining a better understanding of the times when your spaces are utilized to the maximum, you can try to recreate this pattern for improved usage or determine whether these spaces are still underutilized even on their busiest days.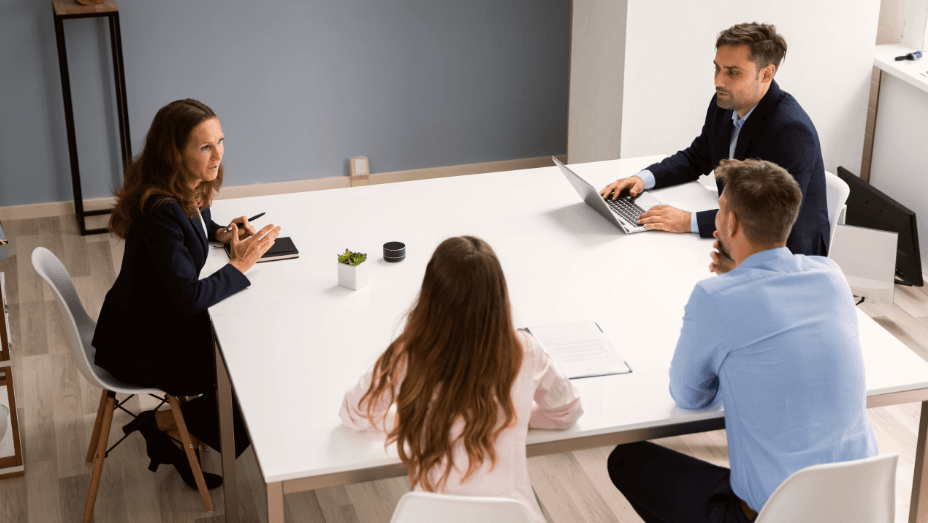 Best Practices for Space Utilization in the Office
CBRE's "Global Occupancy Insights 2021-2022" report found major shifts underway in occupancy management that will forever alter the workplace. Here are some of them:
63% of organizations are changing the way they're designing space, while 80% are redesigning collaborative spaces.
71% have mobility programs that enable employees to work from anywhere, while 80% are actively mobilizing or considering increasing the percentage of employees in activity-based seating.
21% of companies track vacancy, as the primary performance metric, while 83% track or are planning to track utilization, as the actual space usage metric.
Technology is at the forefront: 90%+ use technology to track floor plans and occupancy data on an ongoing basis and 86% integrate data from other parts of their business into their technology platforms.
Trends are knocking on the door, so deploying a good plan to reconfigure space utilization in your office should be based on already tested practices that ensure successful results. This is what you should do:
Regularly Analyze the Usage of Your Office Space
A simple inventory and understanding of your current office space utilization is not enough to begin streamlining workplace efficiency. You need to identify the most important metrics that hold the answer and follow them on a regular basis. For example, office capacity and typical occupancy, employee 'density', workstations available per employee, room usage frequency, open space performance (expressed through density, sensitivity to noise, and privacy), cost per head/seat (the average annual cost to lease, decorate, and furnish an office space per team member to optimize layout design within a given budget).
These metrics will give you the correct amount of information needed to make informed space utilization decisions.
Understand the 3/30/300 Rule
According to the 3-30-300 rule, an organization must pay $3 for utilities, $30 for rent, and $300 for employee expenditures (salaries, benefits, etc.) every square foot of space occupied. Although these figures are not absolute, they do provide some context for how an organization normally distributes its occupancy costs. The rule serves as a valuable tool for facility managers looking for a different viewpoint and can be useful when making cost strategy decisions.
Promote a Flexible Work Environment
A flexible work schedule allows employees to gain better work-life balance and stress management. It also enables more creativity, while less commute time and distractions in the workplace makes them more productive. Today's workforce is virtually mobile, agile, and collaborative and employees use the work space differently. Organizations need to adapt their office space to the new ways of working, setting up agile offices and offering their employees unique workplace experiences.
Base Your Strategy and Decisions on Data
Workplace analytics are the key to improving business results by making informed decisions with data, every day. Office space utilization metrics can be gathered by positioning occupancy sensors to monitor desks, meeting rooms, and the office floor area. Numbers will provide managers a better understanding of where underutilized space may occur and how it can be improved to maximize usage. By integrating data from occupancy sensors with smart office systems, you can optimize office space and increase efficiency.
Use Office Space Management Software
Space management software solutions capture real-time office space utilization data. Facilities managers can access information about individual spaces on each floor, such as square footage, occupancy data, and available assets through stacking diagrams. Data that tells how your office space is used is essential for making sure you're on the right path to efficiency optimization—but there's more value that can be extracted if that data is integrated into other systems; like, for example, integrated workplace management systems (IWMS), building management systems (BMS), desk booking and hoteling, room booking.
Nevertheless, no discussion of space tracking is complete without a discussion of employee concerns. Especially when using tools like badges or sensors/ Employees may feel like they're being spied on or micromanaged if the topic of space tracking isn't presented carefully. This may cause them to change their behaviors leaving you with the risk of not collecting data about how they normally use their space. Therefore, it's crucial to speak with employees about how these devices work. Ensure they understand what kind of information they are collecting to have their support.
If major shifts in occupancy management will forever change the way we utilize office spaces, how ready are you to control and influence them?