About ASEE
ASEE Group is one of the biggest IT companies in the area of production and implementation of its own software solutions and services in the region of South Eastern Europe, Turkey, Spain, Portugal, Andorra, Colombia, Peru, Dominican Republic, Slovakia and Czech Republic. The Company provides ICT solutions for various industry verticals including the financial sector, payment sector, public administration and telecoms. The company provides products and services within the Payment business under the Payten name. Since October 2009, the shares of Asseco South Eastern Europe (WSE: ASEECOSEE, ASE) have been listed on the Warsaw Stock Exchange. ASEE Group employs almost 3,700 people in 23 countries. More than 10 banks out of the 15 largest ones in southeastern Europe are already clients of ASEE.

In Romania, ASEE works in 2 locations - a logistic facility with an on-site team of 30 and the main headquarters, a hybrid workplace for more than 100 employees.



The challenge
When the pandemic shutdown hit, ASEE in Romania, like thousands of other companies worldwide, embraced the remote work setup (with a few exceptions). While working from home wasn't new for the team (the company allowed remote work once a week), the sheer scale of it certainly was.

Seeing an empty office, ASEE decided not to invest in an underutilized space – and so in the middle of the pandemic, the company downsized the Bucharest headquarters by removing 1 out of 4 floors from their lease. This signaled the end of the long-standing allocated seating policy and the employee-to-desk ratio of 1:1. ASEE started building its back-to-work strategy based on the principles of hybrid work.

Then, when the return to office was slowly getting underway, the ASEE HR team had to deal with legislative requirements, such as tracking the employee count in the office and making sure that it doesn't go over permitted limits. To guarantee safe on-site collaboration, there were also physical distancing rules put in place.

It soon became obvious that Excel-based manual planning and reporting just doesn't cut it in the hybrid work environment. ASEE needed a workplace management solution that could facilitate hybrid work scheduling and space booking in their freshly downsized office while providing the management with essential presence and utilization data.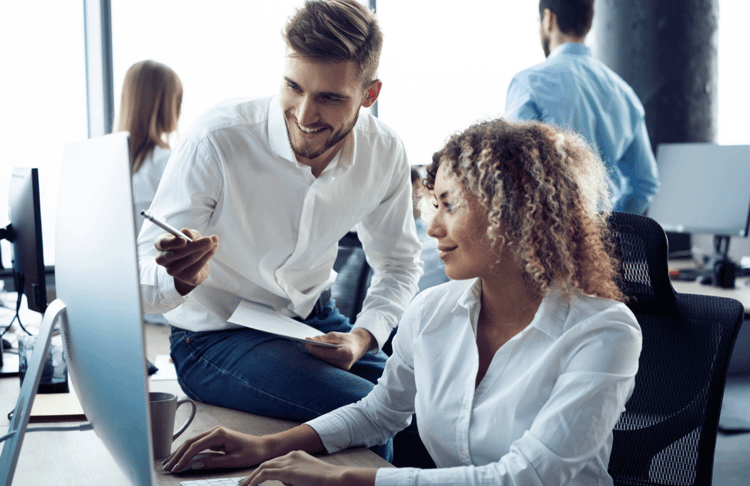 The solution
"YAROOMS turned out to be the perfect match - not only because it met all functional requirements but also because it could be set up and used through Microsoft Teams, the primary workplace communication tool at ASEE", - says Adrian Nastase, Country Leader, ASEE Romania.

ASEE uses YAROOMS workplace management solution for daily space booking. In a classic hybrid office that does not have enough desks for each and every employee, it brings organization and transparency - some of the key elements of a great workplace experience.

Meanwhile, YAROOMS workplace analytics takes away the daily challenge of tracking and logging people's presence in the office. ASEE's HR department does not need to collect information from Excel tables or building entrance gate logs anymore - everything is accessible with a few simple clicks, in a comprehensive YAROOMS reports section.
Results with YAROOMS
With YAROOMS, ASEE in Romania was able to make a fast and easy shift to hybrid work. Giving everyone in the team autonomy to schedule their work arrangements and book office spaces resulted in a significant decrease in lost management time. Better planning and organization made everyone in the team happier - not so easily quantifiable, but an extremely important aspect.

However, the biggest savings were generated by ASEE's decision to downsize and transition to the hybrid work mode with YAROOMS. "By doing this, we are able to save approximately €200k a year - an amount that would otherwise be spent for rent and maintenance of the extra floor", - says Adrian Nastase, Country Leader, ASEE Romania.