To survive and thrive, many organizations strive to become more Agile in their approach. They know that traditional organizations appear mechanical, hierarchical, and linear to younger generations (for example, did you know that 80% of today's employees expect to work from home at least three times a week?) and hope that Agile ones feel more organic and better able to adapt to an unpredictable future. The nature of agility requires a high degree of flexibility, after all. Even the dictionary defines agility as "the ability to move quickly and easily." But what actually is an Agile work environment, and how do you create one?
TL;DR:
An Agile work environment is designed for flexibility, optimal use of space and complete freedom of movement for employees.
Agile is an iterative approach to project management that delivers tangible value in small chunks, refining the product and improving quality continuously.
An Agile environment requires everyone to follow the values of individual and interactions, working software, customer collaboration, and responding to change.
Three popular options for Agile work environments are activity-based working, office hoteling, and hot desking.
Companies like Facebook, LinkedIn, Airbnb, and Salesforce have implemented Agile models, such as Google's Mountain View office.
Agile methods provide many benefits, including customer satisfaction, improved quality, better control, adaptability, and predictability.
What is an Agile Work Environment?
By definition, an Agile work environment is a workplace that accommodates the changing needs of employees. Unlike a traditional office where employees are assigned a fixed workstation, an Agile work environment is designed for complete flexibility and optimal use of space by adopting a model of unassigned seating. Employees are encouraged to move freely around the office and work from the space that suits them best at any given moment.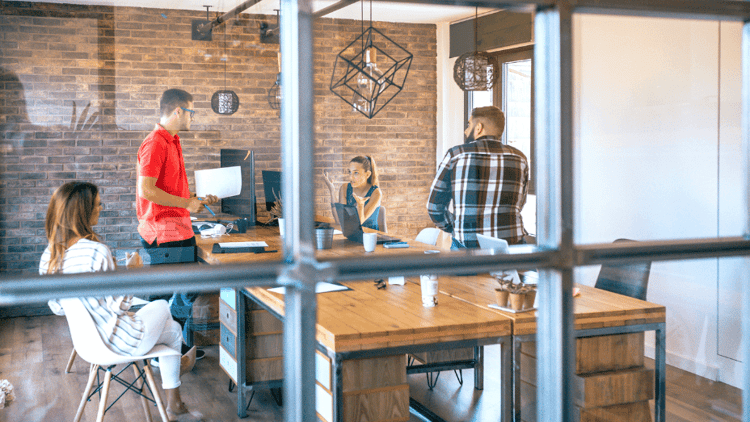 Agile is an iterative approach to modern project management. Instead of focusing only on getting the product to market, such as in traditional project management, teams deliver tangible value in iterations or "smaller chunks". This way, the project's risk and change management are done in real time. Each iteration is time-boxed and there is a value release at the end of each cycle. The product is therefore successively refined and its quality continuously improved.
Agile methods foster an open culture of collaboration that allows team members to learn from shared experiences and improve together, but only if the values that guide all processes and practises in an Agile environment are followed by everyone:
Individuals and interactions
Working software

Customer collaboration
Responding to change
With a network of cross-functional teams working together to deliver products and services that meet changing market expectations, Agile promises to deliver quickly, optimize resources, and maximize value. The first step in adopting the model is to create a foundation upon which flexibility, innovation and adaptability can thrive: the Agile environment.
Types of an Agile Working Environment
An Agile environment fosters and supports a culture that encourages teams to collaborate, be flexible, embrace change, and adapt to changing demands. But how does that look?
The three most popular options for an Agile work environment are activity-based working (ABW), office hoteling, and hot desking. In an activity-based working (ABW) environment, employees can reserve workspaces throughout the day and move frequently from one location to another as their activities change. In office hoteling, employees can reserve a workspace before they arrive, ensuring that a desk is waiting for them. This gives employees a "home base", improves space utilization and reduces real estate costs.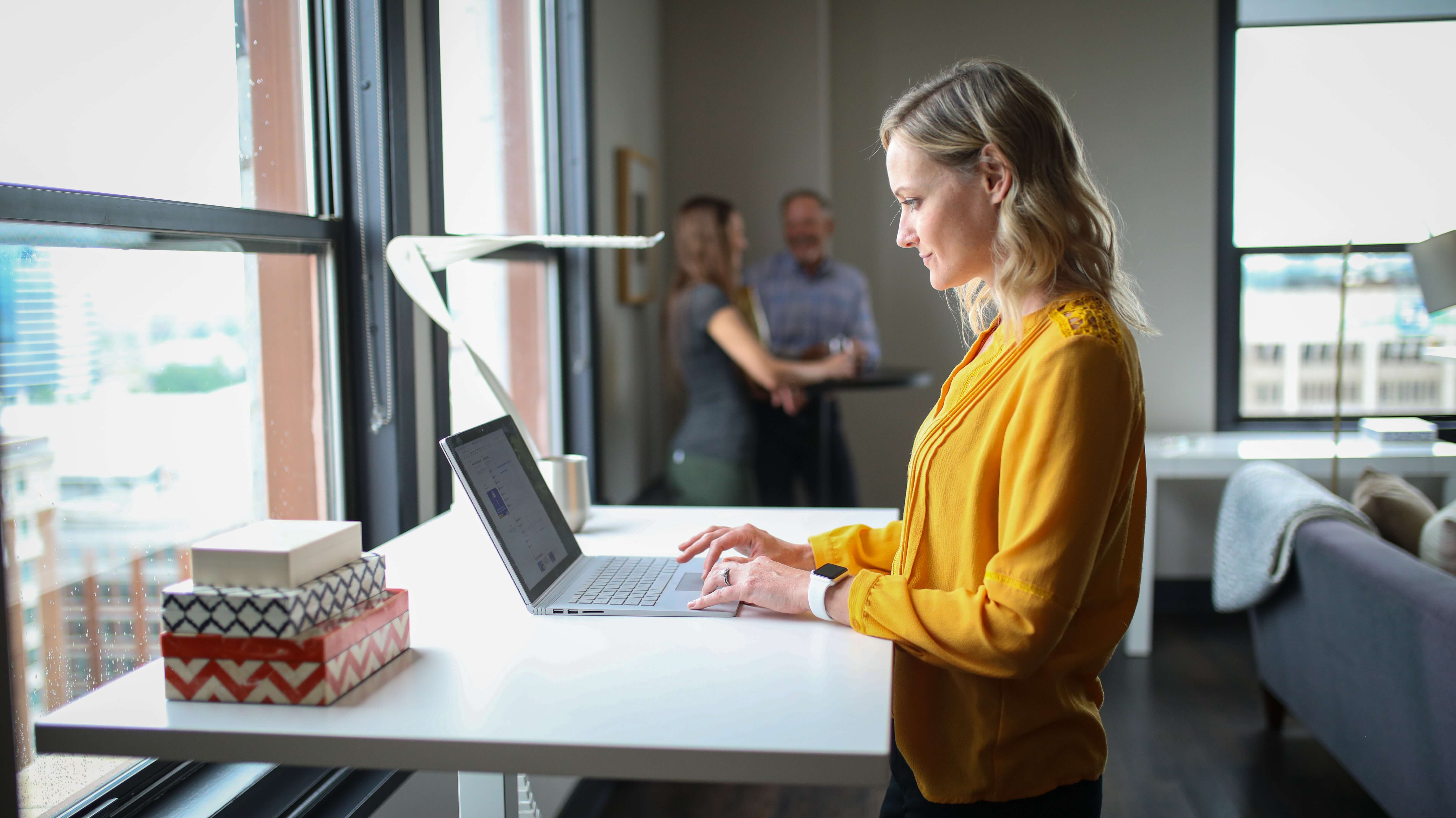 Hot desking refers to having unassigned desks, so that multiple people can use a given workstation. It works well in environments where not everyone needs to be in the office at the same time, provides a cost-effective use of space, and promises greater interaction between teams. However, it does require extensive wayfinding, as well as sufficient seating for days when everyone is in the office.
Real-Life Examples of Working in an Agile Environment
Facebook, LinkedIn, Airbnb, Salesforce and other companies are implementing an Agile model as we speak (or read). Google's Mountain View office, for example, has workspaces with less space for individuals and more space for collective teams that supports co-creation of value. Shared tables in open areas actually invite more stand-up meetings, while project rooms on the periphery have tools for workshops. Teams can use dedicated team rooms with writable walls and areas for brainstorming!
Why Are Agile Workspaces So Popular? Benefits of Agile Working
More and more companies are recognizing the transformative benefits that this innovative suite of methods provides, such as:
Customer Satisfaction
In an Agile system, the customer is always involved in the decision-making process. The team delivers incremental value, solicits their feedback, and incorporates it into subsequent iterations, resulting in greater customer engagement. By involving the customer in the development process, the Agile team ensures that the final product truly meets their needs. In a traditional framework the customer is only involved in the planning phase and has no influence on the execution, which greatly affects flexibility and adaptability.
Improved Quality
The iterative approach means that processes are improved each time an interval is repeated. Testing is an indispensable part of the process after each sprint (basically, after the development of each feature or set of features). This consistent focus on improvement and quality control is one of the core principles of Agile and helps teams improve their processes, deliver value at every stage, and create high-quality products.
Better Control
Often, products developed using Agile methods are delivered faster. This is due to the prioritization of tasks in Agile. During development, the team breaks down the final product into smaller pieces to deliver a working product sooner, test it, and build on it later. This provides much more control due to transparency, integration of feedback, and continuous quality control of the project.
Adaptability
Agile gives projects unparalleled flexibility. The project is divided into short, manageable sprints that allow teams to make last-minute changes and adapt to constant feedback from the customer without causing major disruption. This means they can deliver consistently and meet changing customer needs effectively. With other project management methods, changes are typically time-consuming and costly.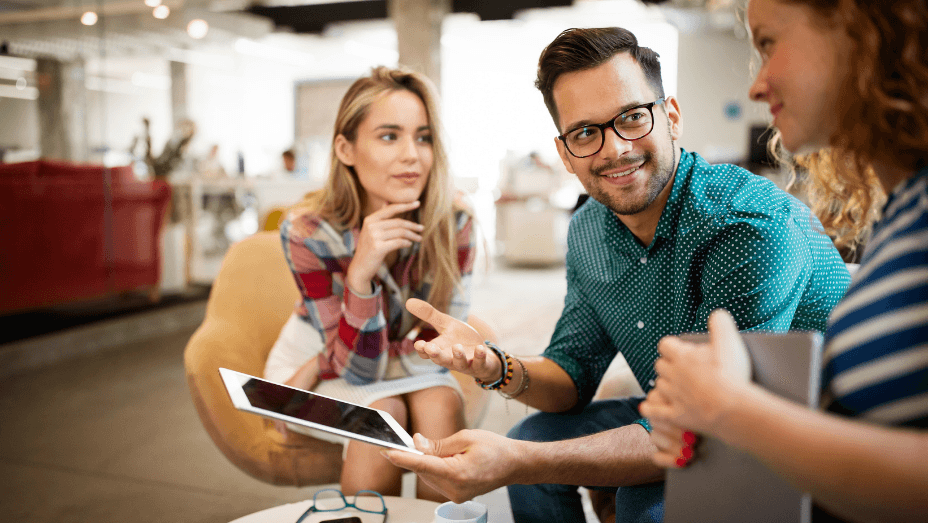 Predictability
Agile teams work in short periods of time, which makes it easier for project managers to measure team performance and allocate resources accordingly. It's also easier to predict costs for shorter time periods than for a long-term project, simplifying the estimation process. Greater visibility makes it easier to identify and predict risks, develop effective mitigation plans, and ensure smooth project execution.
Reduced Risk
Agile methods are also a great framework for mitigating risk, as regular assessment of progress provides a better overview of the project and faster identification of potential obstacles that can be addressed before they escalate. This greatly increases the chances of project success. And because Agile focuses on the value delivered in each sprint, teams can respond to change more quickly compared to traditional teams.
Better Communication
Agile teams value continuous interaction. They typically hold daily meetings to ensure everyone is on the same page and working toward the same goals. From task definition and effort estimation to development, testing and release, the team is closely aligned to achieve common goals. And, because team size is limited, Agile provides an environment where teams have more flexible structures, leading to more creativity and innovation.
Common Challenges in Agile Workspaces
Changing the way an entire organization thinks and operates is not easy, so some challenges when adopting Agile are to be expected. They tend to fall into three categories:
Culture
Successful Agile adoption starts with a servant leadership mindset, where managers set strategic goals and then trust their teams to achieve them in the way that works best for them. Those accustomed to judging employees by how many hours they sit at their desks need to look past "presenteeism" and instead evaluate employee productivity and their contribution to the team.
Work Management
Traditional project management approaches assume a fixed scope and estimate the time and resources required to complete it. But in the Agile model, time and resources are defined by set iteration windows and teams of people, while scope becomes more fluid through constant learning and change. Teams experiment, get feedback quickly, and adjust scope accordingly. This allows organizations to adapt quickly.
Technology
Transitioning from a traditional office model with fixed workstations to an Agile work environment requires a massive culture shift, but don't treat plans for the new Agile work environment as a top-secret project. Allow employees to get excited about the cool features they will enjoy in the new environment! Pay particular attention to technology and opt for solutions that connect teams and improve visibility and workflow.
How to Create an Agile Work Environment
An organization that wants to become Agile can start by creating an enabling environment that equips its people with the right physical infrastructure and tools. This can be done in a number of ways:
Bring the Team Together
Having teams in the same space at least some of the time builds trust, promotes communication and provides transparency. A workspace should offer enough open workstations where employees can gather together to collaborate more easily and help each other if they find themselves in a difficult situation.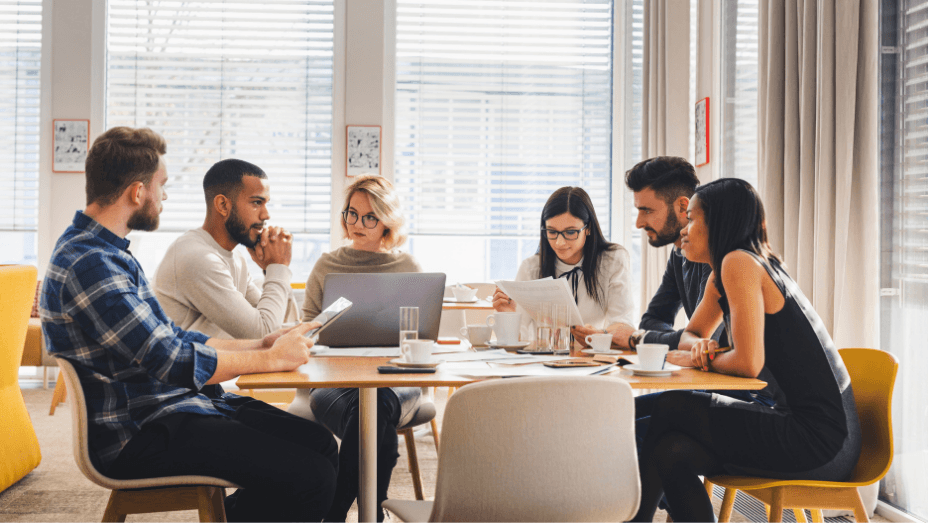 Set up a Dedicated Space for the Team
Teams that are in the same place work better when they have their own space where they can collaborate in close proximity. Workstations around the perimeter of the room, a conference table in the middle, and a wall of whiteboards for taking notes, assigning tasks, etc. can increase productivity.
Protect the Team from Distractions
Any outside distractions will throw the team off track and significantly impede progress, so the Scrum Master should strive to remove obstacles that affect the team's focus. Teams should be working on one goal at a time, avoiding multitasking and distractions, and figuring out what the next best step would be.
Equip the Team with the Right Tools
While merging teams is not always an option, teams spread across different regions and time zones can take advantage of online collaboration tools to be on the same page and stay in touch in real time. Luckily there are many productivity-enhancing tools to help teams stay on schedule, on budget, and on resources.
Stay Ahead with Agile Workplace Technology
As hundreds of companies have discovered to their delight, an Agile transformation leads to real and lasting positive impact. The key to a satisfying implementation is that everyone involved pulls together and is not afraid to make mistakes. The great thing is that, when done right, Agile can enable companies to outperform the competition, adapt to changing market scenarios, and work on innovative solutions to everyday problems. Doesn't that sound good?