A flexible office is a type of full-service workspace that provides teams and individuals with different work options depending on their current needs. Employees can meet in a common space to kick off the project, split up with their team to plan the details, or move freely between break rooms, quiet zones, and collaborative spaces. It's up to them where they work best!
Flexible Office Space Explained
Flexible office spaces, also known as a "flexispaces," is an alternative to the traditional office space. They consist of everything found in a traditional office but are set up to be highly versatile. The concept aims to meet the diverse needs of employees and offer a wealth of other benefits in terms of culture, productivity and performance. A flexible office space is a fantastic way for businesses of all sizes to respond flexibly to business or economic uncertainties, prepare for employee growth, and adjust costs to match headcount.
But what type of flexible office space is right for you?
Types Of Flexible Office Space
There are different types of flexible offices available.
First, there is the coworking centre, which offers a creative and collaborative atmosphere. It usually consists of an open workspace with distributed desks, where each desk or group of desks is rented to another business. Coworking centres can also offer lounge areas and access to meeting rooms and private office space, and are a great solution for responding to cultural changes in the workplace.
Similarly, a serviced office centre has open-plan workstations and break areas, but the majority of the space is typically used as individual offices, meeting rooms and boardrooms. A serviced office centre also has a reception team, support services and IT, which takes care of any issues, making it especially attractive to those seeking seamless workplace management and a professional, business-oriented environment.
Finally, there's the shared office. In an office sharing arrangement, one company rents out its spare desks and offices to other companies, who benefit from the image advantages of a commercial office address. A shared office is often the most affordable type of office centre because you only pay a portion of the rent. It's ideal for businesses that only need a space to set up shop and work in a professional environment.
That said, let's move on to the individual workstation that you can rent:
Dedicated Desk
A dedicated desk is a workspace that is just for you! In an open area, you share the common areas with the other members or tenants, but the desk and chair are exclusively yours, often with a lockable cabinet. You can put your things there for the duration of the tenancy and do not have to pack everything back up at the end of the day. This makes the desk a little more expensive than a hot desk.
Hot Desk
A hot desk is similar to a fixed desk, except you don't have an assigned workstation. When you rent a hot desk, you're paying for a desk (or group of desks) in an open area, and that space can change from day to day. Nonetheless, you'll always have a place to sit, and you can also take advantage of on-site amenities, such as meeting rooms, a kitchen, and break areas for leisure.
Private Office
A private office can range from a single office to an entire floor of multiple offices. The important thing is that the space is lockable and only you have access! A private office space is ideal for confidentiality and security. If you're renting one in a serviced office, you can include additional services like mail handling, phone answering, and other administrative support in your package.
Virtual Office
A virtual office provides business support and a reputable address without the need for a physical office space, and are the most affordable type of office space. Offered by serviced office centres, they are great for small businesses in need of a reputable business address at a cost-effective price. Virtual offices are also popular with businesses expanding into new markets, as the address can help build trust with locals.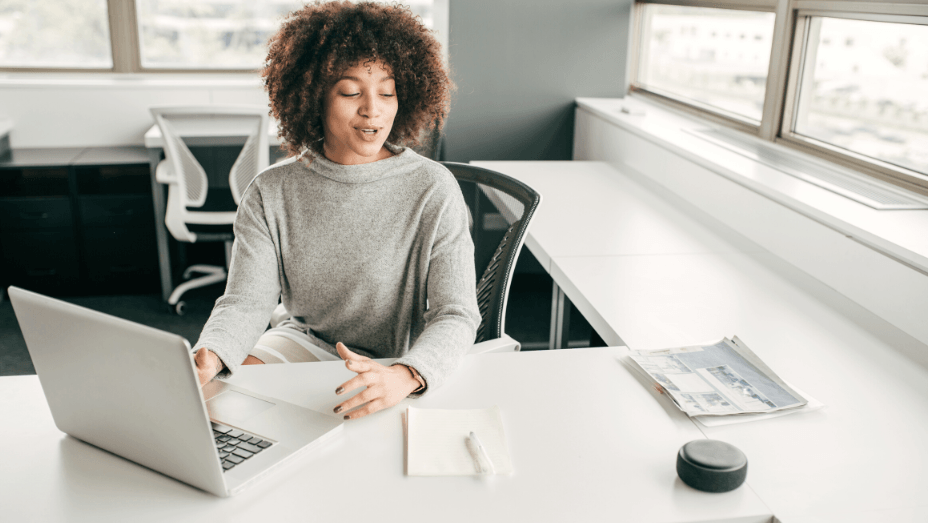 Benefits of a Flexible Workspace
Still wondering what benefits coworking offers? Let's see a few we've highlighted…
Low Start Up Cost
A coworking space or serviced office centre gives you the office space you need without the hassle and expense of a traditional office. You do not have to worry about real estate, equipment, furniture, contractors or planning your headcount for five years. Entrepreneurs, startups and freelancers can keep costs and risk low in the early stages of their business in this way.
Flexibility
Flexibility is an important factor in the growth of the coworking sector. Thanks to shorter, rolling month-to-month contracts, you don't have to commit for longer than you're comfortable with. In addition, you can increase, decrease or relocate as your business grows or changes. This also applies if you want to move from a desk to an office, from part-time to full-time, or add parking to your package!
Great Location
If you rent a traditional office space, you'll most likely have to sacrifice location for affordable rent. But with coworking options you'll likely be much more central, making the location attractive to employees and new hires. In addition, having an impressive address on your business card will enhance your business image, and your office will be easily accessible to clients.
Networking Opportunities
Many coworking options are specifically designed for collaboration and feature large break rooms, ping pong tables, and often an event programme with professional workshops and social gatherings. The networking opportunities can be a great benefit if you are looking to grow your business and expand your network. You might find potential partners, colleagues and clients… sitting next to you!
Better Work-Life Balance
Work-life balance reduces stress and prevents employees from burning out, while making them more productive. Coworking options offer a work environment that promotes a healthy work-life balance and offers plenty of break areas to relax and recharge. There's usually free coffee, beanbags, social events and wellness activities, all of which make for a happy and enjoyable atmosphere.
6 Flexible Workspace Design Ideas
Here are some elements driving trends in flexible office space that you might want to look for:
Shared Resources
Shared resources that have the greatest impact on satisfaction include fully stocked cafes, comfortable lounges, and open areas where employees can stretch or move around. Regardless of who works where, everyone must have access to them. You should ensure that office procedures run smoothly.
Breakout Spaces
Despite the collaborative nature of flexispaces, employees need the ability to work in smaller groups or alone. They're a quick break from the generally noisy, fast-paced, agile environment. Quiet zones are also a must to balance the busy hum of open spaces; they allow for privacy and focused thinking.
Mobility Support
Employees should be able to do their work from anywhere, not just from their desks. Make sure there is reliable wireless connectivity throughout the building. Bonus points for chairs and desks with built-in power sources, which save employees from having to find an outlet or return to their desks to charge their devices.
Activity-Based Workstations
The most effective office spaces are designed to meet the varying desires and physical needs of employees. Some employees need a simple desk and ergonomic chair with adequate back support to focus, while others prefer to stand while working to improve circulation and avoid sedentary work.
Flexible Furniture
Flexible workspaces and furniture greatly encourage collaboration. Employees will be more willing to collaborate if they can easily move chairs and tables. Look for modular sofas and stools, and large conference table that can be used for games during lunch breaks.
Open Plan Layouts
Flexible workspaces usually feature a basic open concept. On the other hand, long tables with closely packed employees are not ideal. Noise pollution leads to less work being done, which ultimately costs your company money. Instead, look for open plan offices with workstations for two, three or four people.
How to Introduce Flexible Workspaces to Your Employees
The modern workspace is efficient and flexible – but only if employees buy in. To create a workplace culture that supports these values, introduce and explain the new, different workspaces to your employees and then let them discover their benefits. When the workplace adapts naturally to their habits and tasks, they will see it for themselves!
The most important thing is to start: Give your employees the freedom to make decisions about their workspace, and they will soon adopt flexible working, while you benefit from the efficient use of space.