Many companies have been integrating human resources technology solutions – such as software, digital platforms, tools and cloud-based technologies that securely store data, automate everyday processes, and provide analytical tools to make strategic decisions – into their work in recent years.
Using a tech solution to manage key HR functions such as wages, recruitment, productivity management and employee communications saves companies time and money, and reduces the possibility of human error by limiting liability and preventing costly errors.
It should come as no surprise, then, that SHRM research shows that companies that use HR software perform better than those that do not. But if HR technology is revolutionizing the way we work, how can you improve HR tech adoption at your workplace?
HR Technology Is Revolutionizing Modern Workplaces
With increasing pressure for a more diverse workforce, as well as the growth and adoption of artificial intelligence (AI) and machine learning (ML), HR professionals have been changing their work habits and upgrading their skills in recent years.
According to an IEEE (the world's largest technical professional organization dedicated to advancing technology for humanity) global study, the most important tech trends bringing change at the moment are artificial intelligence and machine learning (21%), cloud computing (20%) and 5G (17%).
Another big trend is hybrid work technology, which is essential in today's new workplace reality. The right tools take into account the employee experience – since employees are the hybrid workforce – and support recruitment, increases employee retention, giving companies a competitive edge.
Hybrid workplace tech uses connected technology and analytics to improve collaboration between in-office and remote staff and understand how to use the environment most efficiently. Tools include various types of hardware, video conferencing software and desk and meeting reservation software (such as YAROOMS), and analytics tools that provide insight into how different spaces are being used.
Then there are the many learning opportunities for training and retraining the workforce, such as digital learning platforms, and tech tools that promote hybrid working. After all, one in three (34%) remote workers would look for a new job if they had to be in the office full-time again.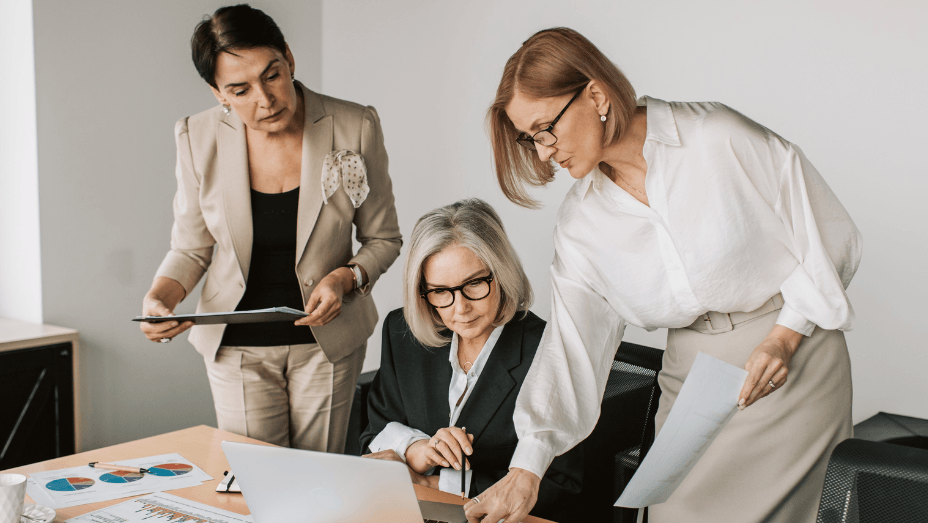 HR Technology Is the Key to HR Digital Transformation
One of the most significant changes is the "democratization" of data from HR. Just a few years ago, only HR staff worked with data from HR. Today, modern HR tech enables employees to access information and data themselves. This increases transparency in the organization between superiors and subordinates, and reduces dependence on managers.
Another important aspect of modern HR tech is people analytics – the collection and transformation of HR data and organizational data into actionable insights. People analytics can help HR managers track when employees log in and out or see who is working late or regularly exceeding expected hours.
Data and analytics can even be used to identify specific employee characteristics that make someone a good employee, or the exact times when teams are most productive. By putting all this data front and center, companies can make data-driven decisions when it comes to hiring or retaining employees.
However, it remains important to balance technology for HR with personal contact with the employees. While HR tech should be a central part of a company's HR strategy, it should not be the only solution. It might be why so many companies struggle with its adoption…
Why Do Companies Struggle with HR Technology Adoption?
The immediate need for new technologies during the pandemic prompted companies to accelerate their digitization plans and implement solutions to adopt virtual ways of working. Now that the new ways have fully taken hold, companies are beginning to rethink what technology they need to sustain them in the future.
However, recent research from Gartner found that while about one-third of HR 's budget was invested in digital HR tech over the past 12 months, only 34% of employees reported using the core tools provided by their company. Here are the key reasons why this is happening:
It's Complicated
Every company has its own processes and goals related to the functions of HR, such as employee intake, benefits administration, and payroll. Some are reluctant to adopt HR tech for these processes, not because it won't help them in the long run, but because they feel the transition to a new system is complicated.
The new tech would force them to change their existing processes and rethink business decisions while learning new software. HR managers have probably already customized spreadsheets and other processes to their corporate structure and are concerned that using new software won't align with their goals.
For this reason, whether a new tech tool is to learn and use is critical to high adoption. HR departments should ideally be able to use the tools immediately to avoid frustration.
Competing Priorities
HR is inundated with large amounts of compliance, paperwork and other admin tasks, in addition to hiring, onboarding and payroll preparation. Plus, HR managers are expected to undertake strategic initiatives, respond to ever-changing policies, improve employee retention and drive engagement
With increased attention to DEI and improved mental health support, employees are increasingly demanding of their employers. These demands can cause HR managers to delay implementing new HR technologies because they fear there is not enough time to get everything done.
Since your HR department is already busy, look for technology that adapts to the way they work – and don't make any big decisions on features that already work well.
Not Seeing the Benefits
By investing in carefully selected HR technology, HR professionals have more time to focus on higher-value tasks and revenue-generating activities. Sticking with paper-based processes or disparate systems reduces time that could be spent on strategic initiatives such as growing the workforce and finding top talent
Automated payroll is another good example. Calculating wages manually is complicated and time-consuming, but software can make this process accurate and error-free. Payroll effort is reduced for the HR managers involved in it!
Once you've streamlined the day-to-day HR tasks, you'll have more time to develop retention strategies and promote company culture - you just need to make sure your HR department sees it.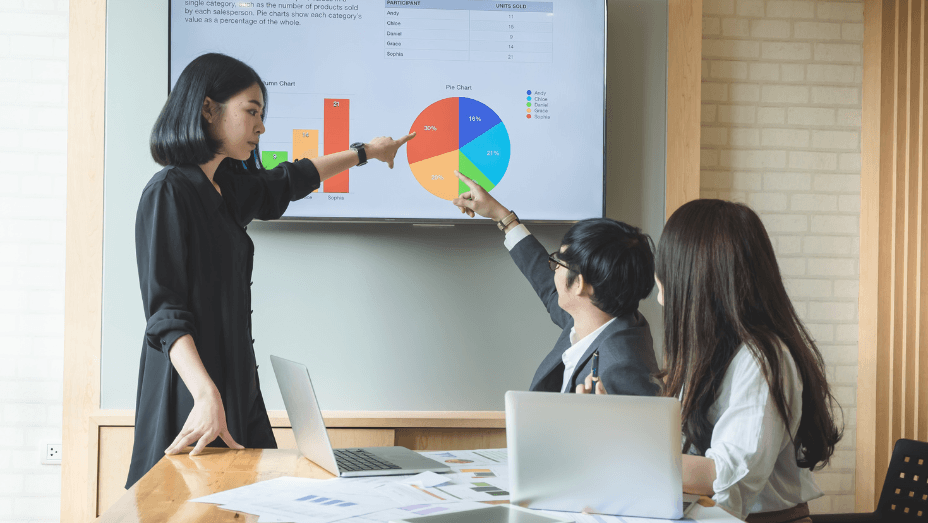 How to Get the Most Out of Your HR Tech Investments
There are a few things you can do to make your implementation smoother, promote user adoption, and increase the likelihood of a successful transition. For example, Gartner found that companies that adopt technology that leverages existing digital skills (skills that workers have acquired as consumers or at home) have the highest adoption rates. Such tools get adopted quicker, because the barrier is much lower.
If the tech is very different, it is important to keep things as simple as possible. Break tasks down into digestible bites and step-by-step instructions. Show how this tool is different from the previous solution. The more enjoyable you can make the new technology, the more likely end users will be to adopt it.
Also, when explaining the benefits of a new solution, be sure to back it up with data. Show the impact of new features, increased efficiency, reduced effort, and end-user satisfaction. Illustrating the impact in this manner can help emphasize the importance of learning the new tech and incorporating it into daily tasks.
5 Opportunities to Drive HR Technology Adoption
The workplace has changed more in the last years than in decades, and it will continue to change. Employers must continually make improvements to attract, engage, and retain talent and achieve organizational goals.
Incentives for usage
Due to changes in the hiring landscape that are a direct result of the pandemic, HR professionals may have difficulty recruiting and retaining employees. However, implementing the right tools can help them attract talent and improve the employee experience, resulting in happier employees who are more likely to stay.
The truth is that HR technologies are transforming the workplace, making life easier, better and perhaps even more fun for both HR teams and the people they support. And once HR managers understand that these tools can help them do their jobs better, rather than replace them, they'll be more receptive, too.
Mobile access
When the pandemic began, many companies faced a rapid shift to remote and hybrid work. Technology for HR facilitated this transition, contributed to its success, and helped make new ways of working integral parts of the modern workplace.
HR technologies helped teams onboard, remove, communicate and manage remote team members. Many other remote workforce tools also played a role, including video and instant messaging solutions and project management software, but the point remains: tech will only help HR professionals, not hinder them.
Training
HR technology that makes employee training a top priority can help keep all employees engaged, focused and continually improving their skills, which can translate into promotions and salary increases. This, in turn, often leads to better employee retention for a company - something the team at HR can be proud of.
Learning management software (LMS) can be a solution that enables organizations to achieve their performance management and training goals. LMSs often include digital user interfaces for online training - both for on-site and remote employees, as well as libraries full of valuable reading materials, videos and third-party content.
Metrics
Remind your team of the fantastic reporting capabilities of modern technologies for HR. It's easier than ever to track your HR metrics and find opportunities for improvement. A high turnover rate may be an indication that the onboarding program needs work to make new employees feel more comfortable in their roles
Or diversity data may reveal a lack of diversity in leadership positions so you can make changes to hire and promote more people from underrepresented communities. With the right tech tools, you can even create reports to share with leadership to provide additional visibility and transparency.
Internal Equity
When people from marginalized groups are treated fairly in the workplace and have an equal opportunity to succeed, they can use this to strengthen their communities. Employers have an important role to play in internal equity to promote external equity, and HR technology can help in this effort.
Blind application and structured interview features in applicant tracking systems can help build a more diverse workforce. Performance management software can track employee achievements, enabling fairer and more informed decisions about promotions. And compensation management software can help maintain internal pay equity across teams.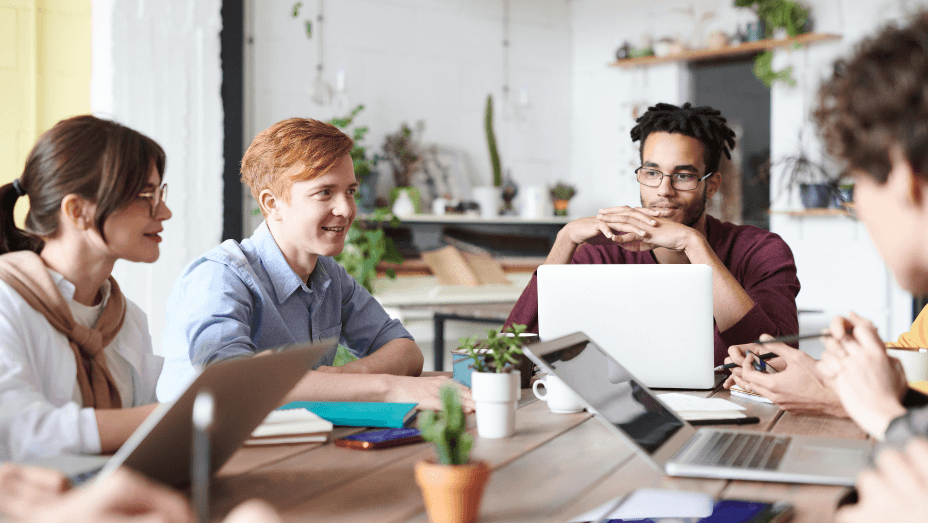 Should You Penalize Employees for Not Using HR Tech?
No one should be penalized for not using tech, but it's important for employees to understand that they should always adapt their technology stack to meet the changing needs of the business as the workplace evolves. And with the right tech, HR departments benefit from:
Better and faster hiring decisions
Digitized forms – at last!
Stronger analytics
Fewer compliance issues
Fewer data entry errors
More time for innovative HR strategies
If nothing else works, you can always try to make technology indispensable. For example, instead of asking employees to use a new solution, you can design the process to show only opportunities created with that solution. This would make not using the solution more difficult than using it!
Conclusion
Keep up to date with changes offered by your technology partners to help you address new opportunities and challenges in the workplace. Many solutions are adapting to meet the needs of remote and hybrid teams, improve the employee experience, and help HR teams further enhance workplaces
While each company is unique and requires its own suite of best-in-class tools, those looking for an online desk and room booking system for a premium experience could benefit from YAROOMS. Whether your teams want to collaborate virtually or on premises, take a look and see how we can help you?