Although HR management was once an administrative function focused on day-to-day responsibilities such as employee recruitment and control of employee benefits, changing labor market conditions and business transformation call for HR strategic planning and a higher level of participation in the decision-making process.
But, to achieve long-term strategic HR objectives and to be a key player in the organization's strategic planning process, HR departments need to convince senior management of the value and contribution HR can provide. How can they build a data-driven HR strategy and why is it so important? Let's dive into the subject!
What Is an HR Strategy?
An HR strategy is a plan aligning an organization's human capital with its business activities and addressing its most pressing issues through people-centered solutions.
The HR strategy sets the direction for all the key areas of HR, including recruitment, talent management, compensation, succession planning, and corporate culture. It is a long-term plan that organizes HR practices throughout the organization and, according to Gartner, is characterized by:
A thorough understanding of your organization's mission, strategy, and business goals.
The identification of the key capabilities

and

skills necessary to achieve those goals.
The evaluation of the current capabilities and skills of your talent and the HR function, and identification of the gaps between the current state and future needs of the organization.
The development of HR goals to resolve gaps and establish criteria for measuring successful strategy execution.
Communication of the HR strategy inside the company and yearly revision.
Data analysis helping to make better-informed decisions.

What Are the Types of Human Resource Strategies?
There are mainly two types of HR strategies:
The overarching strategy, which applies to the overall management of a company's people.
The specific strategy, which addresses subsets of HR, such as talent management or recruitment.
Overarching HR Strategies
Overarching strategies outline the organization's broad goals for managing and developing its workforce, as well as the actions that you should take to ensure that you can recruit and retain the required talent and that employment-related practices, policies, and procedures are legally compliant and model best practices.
Specific HR Strategies
Specific HR strategies set out what the organization intends to do in areas such as:
Resourcing – attracting and retaining high-quality people.
Talent management – how the organization ensures that it has the talented people it needs to achieve success.
Knowledge management - to improve learning and performance, knowledge management involves producing, acquiring, capturing, sharing, and applying knowledge.
Learning and development - creating a work climate where people are encouraged to learn and grow
Reward - determining your organization's long-term goals for developing and implementing incentive policies, practices, and procedures that will help it achieve its business objectives and satisfy the needs of its stakeholders.
Employee well-being - meeting the needs of employees for a supportive, safe, and healthy work environment.
Human Resource Strategy Examples
The objective of an HR strategy is to improve organizational performance while integrating and aligning with business strategy. A well-defined HR strategy can help you achieve long-term business objectives, and increase employee happiness, and productivity.
Here are some examples of a purposeful and successful HR strategy:
Efficient Hiring Practices
For an efficient hiring practice, you have to consider every aspect, from the job post to the signing of the employment contract. From figuring out what specific profile is missing in a team to creating a hiring profile, it all impacts the business. You need to be extremely precise when you write those job requirements, otherwise, you risk piling up a lot of non-qualified resumes and wasting a good opportunity to hire the best fit.
A Good Onboarding Experience
A good employee onboarding experience is essential to any HR strategy. Hiring talent is an expensive process that can go to waste if time and effort are not invested into employee orientation. Indeed, people who had a negative new hire onboarding experience are twice as likely to seek a different opportunity in the immediate future.
Growth Opportunities
In their 2022 Retention Report, the Work Institute reiterated that career development has been the top cause of employee turnover for more than 10 years straight. The solution could be promotions, pay raises, or soft promotions. This means career coaching from specialists or offering employees the possibility to increase their role scope by choosing to get involved in other projects inside the organization.
Competitive Salaries
When it comes to hiring top talent, the market is extremely competitive. An attractive salary, in line with or above market value, will appeal to prospective candidates. Moreover, when employees are paid well, they feel valued, secure, and motivated – which, in turn, benefits the company's retention rates and productivity.
Benefits Packages
Standard employee perks like sick pay, holiday pay, and pension contributions are expected; but, candidates will gain more insight into the company's culture and values from more attractive benefits packages.
2020 has seen large percentages of the workforce shift into a remote working landscape and, as a result, benefits also needed to adapt to the new reality. Employees won't care about the ping-pong table and beanbags if they can't access them – instead, they'll look for benefits that focus on health, well-being, and flexibility.
Transparency
Employees feel most invested when they have a clear vision of their company's goals and strategy. When a business is committed to transparency, there is an increase in employee productivity, innovation, and level of confidence. This happens when your HR strategy is focused on creating communication channels for the business to share information on revenue, performance, and strategy, as well as for employees to ask questions and feedback.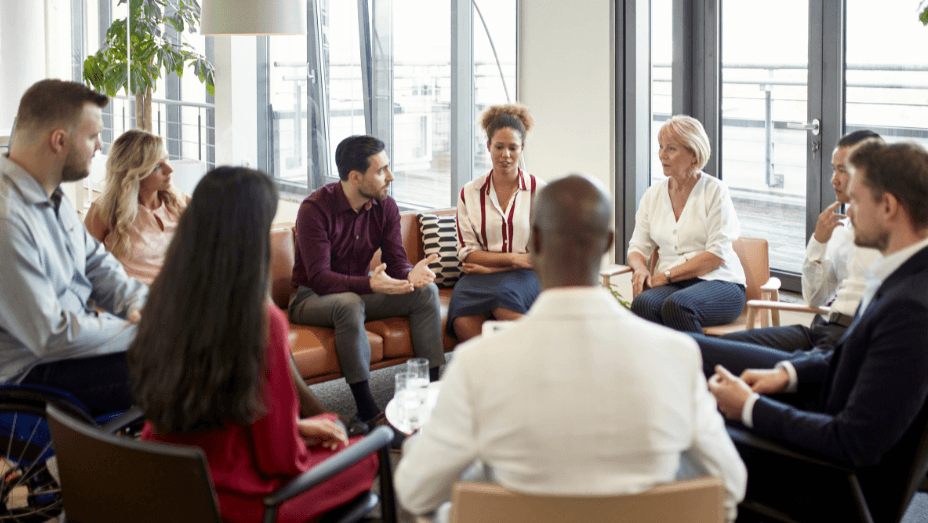 HR Strategy Framework
A highly successful HR strategy starts with the people. Today HR executives are challenged to develop efficient, simple yet powerful solutions that put the people's side of the business first. However, it remains difficult to determine the exact contribution of the HR function to achieve these objectives.
Deloitte created an HR strategy framework to help HR specialists develop strategies that keep organizations afloat and thriving, The approach comprises 10 steps organized under 3 major pillars:
Defining the Value of Human Capital
Step 1: Define value and understand how business value is created. Get familiar with the business strategy, market forces, and trends, and identify their impact on the HR strategy and priorities required to execute the business strategy.
Step 2: Define the HR strategy by outlining how the organization will leverage the human capital to address business challenges and achieve business objectives. You can start by translating your organization's strategy into an effective and actionable HR strategy, priorities, and business plan, then by declining your HR strategy into key people initiatives and programs. This will help you identify the best ways to attract, motivate, and retain new and existing workforce segments.
Aligning HR Products and Services
Once you've defined your strategic direction, you must review the HR policies, programs, and practices to ensure they are aligned with the defined HR strategy.
Step 3: Segment HR customers. Start by identifying the critical workforce segments and tailor specific programs and services, but make sure you determine which workforce segments are most critical to achieving the desired results. Then assess the needs of each workforce segment and draw up programs and services tailored to their needs.
Step 4: Prioritize HR investments. You must identify all HR projects and understand their expected costs and benefits, and focus on properly allocating resources. Continue by developing prioritization criteria that are aligned with the organization's strategy and analyze the costs, benefits, and risks of delivering each offering across the workforce life cycle.
Step 5: Design HR services. You should create and implement HR solutions that are critical to ensure the execution of the HR strategy for every phase of the workforce life cycle and identify all HR processes that should be streamlined or re-engineered.
Delivering Value
The priorities once set, the budget allocated and the solutions identified and implemented, it's time to start measuring the results. Converting HR strategies and initiatives into tangible business value requires the appropriate delivery approach, a solid foundation of HR capabilities and infrastructure, and the definition of business-driven performance KPIs.
Step 6: Ensure the right HR service and delivery model. Start by analyzing the current HR service delivery model and assess its ability to effectively meet the organization's needs and objectives. Moreover, define specific roles, governance mechanisms, and delivery options, and identify key delivery enablers such as systems, processes, and infrastructure.
Step 7: Establish the right HR capabilities. You can do that by identifying the skills and competencies required to deliver the HR strategy after having conducted a skills analysis to develop training and recruiting plans that will allow you to fill in critical gaps.
Step 8: Improve HR operational excellence by periodically assessing the efficiency of HR-related services and activities through qualitative and quantitative analyses (HR Cost and Activity Analyses).
Step 9: Build your HR brand. Be your own advocate and communicate the value of HR to business leaders and key stakeholders. Think of an integrated communication process that will help you market the HR function within the organization and don't forget to ask for feedback on how HR is performing.
Step 10: Measure the impact of HR products and services. Linking the corporate strategy, strategic HR priorities, and KPIs for HR and for the workforce will help you identify the right key performance measures and ensure the right balance between value- and cost-related measures.
This 10-step HR strategy framework helps you build your own roadmap and gives you practical tools for the transformation of the HR function. As you can see, when building an HR strategy, you need to rely on numbers, analysis, and constant feedback.
Why Is It So Important to Have a Data-Driven HR Strategy?
It has always been critical for Chief HR Officers to prepare their organizations for the future of work. But the pandemic era has reinvented the future of work in new and unexpected ways — from increasing demands for a more human-centric employee value proposition and more seamless employee experience to tough-to-diagnose employee turnover.
In 2022, several key trends will require a strategic response from HR leaders. They include:
The likelihood that elevated turnover levels could become the norm, turning the Great Resignation into the Sustained Resignation.
The continuous struggle to influence

hybrid work models

for both companies and employees
The need to offer a more human and purpose-driven employment deal to respond to peoples' increased demands for more personal value and purpose from both life and work
Specialists say that there has never been a more urgent need in HR for understanding in real time what employees are experiencing and how to impact them positively. Not much of what happened before can serve as predictors of what is happening now, so data interpretation has become the tool of choice for innovative and progressive HR departments.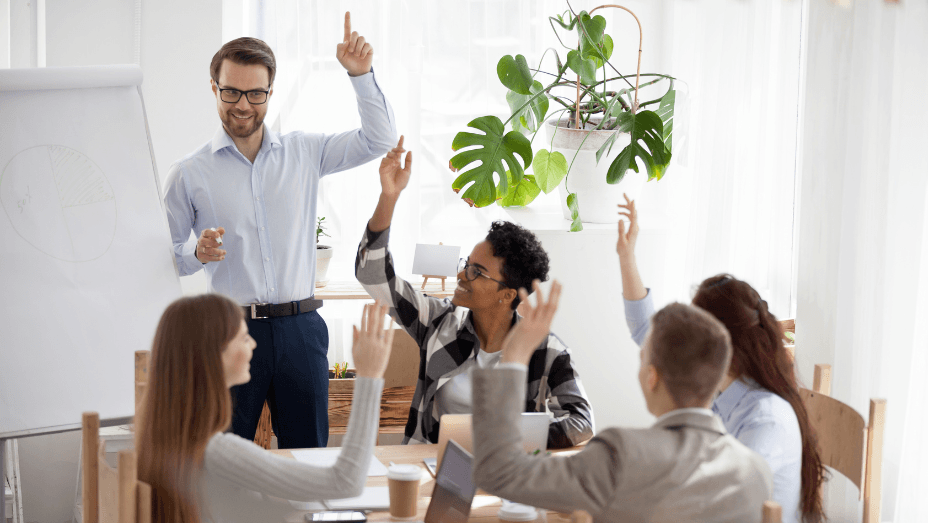 Developing a Data-Driven HR Strategy: 10 Key Steps
HR leaders should embrace analytical solutions for better insights into what employees feel about the organization and what they need in order to develop more people-centric HR strategies. Here are 10 key steps to follow:
1. Define a Business Problem
Instead of starting with a human resources issue, like how to reduce attrition, think instead about how to improve corporate profits or quarterly revenue. Set a bigger business goal and identify the actions that will get you to achieve it.
2. Formulate a Simple Hypothesis Before Looking at the Data
Don't look at numbers too soon, as it may lead to wrong conclusions. Formulate hypotheses that can be tested easily, through surveys, forms, round tables, etc. An example of a hypothesis that can be tested is: "An incentive system increases branch profitability."
3. Collect Data
Only collect the data needed for a specific analysis.
4. Analyze Data
Keep an eye out for insights that reveal whether the hypothesis is valid.
5. Count on Historical Data
Compensation history, turnover rates, employee engagement, and other HR pre-existing metrics can all be used to inform strategic decisions.
6. Reveal Insights
By organizing the information into a single source, organizations will be able to see if there are any trends.
7. Make an HR Recommendation to Improve the Business Situation
Look at the data and see what it says about a business issue. For example, "There is a single source of talent that will drive our sales higher."
8. Understand Cultural Nuances
Cultural differences can impact how candidates interact with prospective firms, as well as the definition of what is considered a good benchmark for certain metrics. Without an understanding of country nuances, the hypotheses, and even conclusions drawn from regional data sets can be misinterpreted.
For example, "no-show" rates for interviews are likely to be higher in India than elsewhere in the Asia-pacific area, as it is common for candidates there to accept multiple concurrent offers.
While candidates from Australia, India, and Singapore are more likely to react to employment advertisements, candidates from Japan are less likely to do so.
9. Always Tell a Story
To make an effective data-driven argument, craft a powerful story around the numbers. Make short presentations, where the proposed solution comes as a result of the numbers resulting from your internal quest.
10. Make an HR Mission and Vision Statement for Your Company
The mission and vision statements summarize the HR strategy and serve as the Northstar for all subsequent policies and decisions.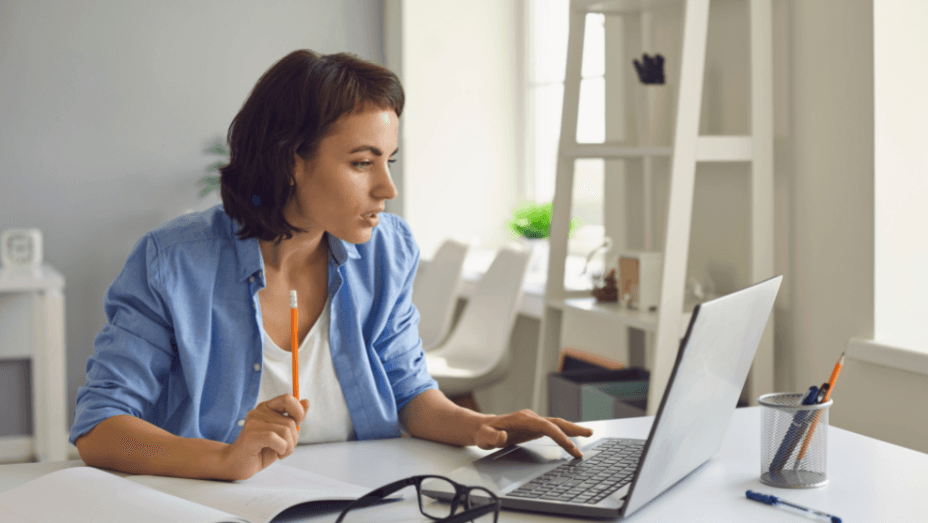 HR Strategy Template
An HR strategy template will guide organizations to achieve the desired goals set by that specific project management. This plan is set up by the employees and systems of the organization and is aligned with the missions and visions of the organization.
It should contain:
HR vision and mission statement
HR values
HR focus areas
HR objectives
HR projects
HR KPIs
All of these will help the project manager to coordinate the project very efficiently while keeping in mind all the data given by the company and by utilizing them in the best way possible.
HR Strategy FAQ
How to Align the HR Strategy With Your Organization's Goals?
There are fundamental steps to be taken in order to align the HR strategy to your company's business goals:
Understand the business strategy
Assess current conditions
Plan and implement the HR strategy
Measure and evaluate results, and adjust as needed
When Should You Update Your HR Strategy?
The HR strategy has to be updated on a regular basis, as it is a living document needing constant checking and monitoring of the progress of the implementation. Whenever new ideas need to be introduced or obsolete initiatives must be canceled, it's the perfect moment to review the strategy.
What Does a Good HR Strategy Look Like?
A good HR strategy will improve organizational performance and help you achieve long-term business objectives, and increase employee happiness, and productivity. When your employees are happy, and the business is flourishing, then you know your HR strategy is doing well.
What Is the Place of Technology in HR Strategies?
Technology has a huge impact on the HR practices of any company, making the HR department more systematic, organized, and efficient. HR technology has automated the HR function including employee payroll and compensation, talent acquisition and management, workforce analytics, performance management, and benefits administration.
HR is evolving with technology and it's a beautiful thing! Due to technology, it's easier to communicate due to different mediums introduced, easier to analyze employee data, recruit, increase efficiency, enable the best workplace employee experience, get instant feedback, etc.
Good things in life come with 99% effort and 1% inspiration. It goes the same for an efficient, effective, smooth but powerful HR strategy. Creating an HR strategy takes time. Just as executing the strategy takes time. But when your strategy is data-driven, it can create a tremendous benefit by aligning HR's activities with the goals of the organization.