Whether you want to purchase, upgrade, or replace workplace management software or you simply need to find out how your actual solution is performing, you should have an evaluation checklist to help you assess the features and capabilities of any shortlisted provider.
Firstly, let's revisit the definition of what workplace management software is and what it should do for your business. A workplace management system is a software platform that helps optimize the use of spaces and resources, with the end goal of improving efficiency, productivity, and your return on investment in real estate. It automates processes like finding available space in your office, scheduling meeting rooms, and even reporting on usage so you can improve space utilization and reduce facility management costs easily.
Purchasing a new software solution is always a big decision not only because of the costs it implies but also because the tool will be widely used within your organization. Consequently, it is important to fully evaluate it before making the purchase to ensure it will work for your company's needs and deliver a positive return on investment.
Download our software evaluation template
Why Is Evaluating Workplace Management Software Important?
In any software evaluation, you'll have to consider both the software's objective features, like its ability to integrate with your current systems, a friendly user interface, analytics capabilities, security compliance, flexibility, and scalability parameters, alongside other subjective – yet not least important – factors like your business goals, how does senior management expect the system to support their work, or if the software will be future-proof.
By completing a software evaluation checklist, you'll be able to make a more informed decision about your investment. Here's what to consider when evaluating workplace management software and how each element can benefit your business.
When Should You Perform Software Evaluation?
There isn't a one-size-fits-all moment to start performing a workplace management software evaluation. As your business pains grow – meaning that your systems can't keep up with increased volume, moving into new markets, downsizing, looking for ways to enable more employee working flexibility – you need to start looking for quick, easy-to-implement, and cost-efficient solutions to help you surf the change. Here are some "aha" moments to get you thinking.
When Looking for a New Workplace Software Solution
Usually, when performance is lacking and the business objectives are far from being reached, you should start looking for a new workplace software solution. Overcomplicated processes, stability issues, or the system's inability to scale quickly can become major business risk factors that will lead to high maintenance costs of outdated legacy software, impacting business profitability and innovation. Moreover, as regulatory changes can alter how you do business, the type of workplace management software you need must help you reduce risk and stay compliant.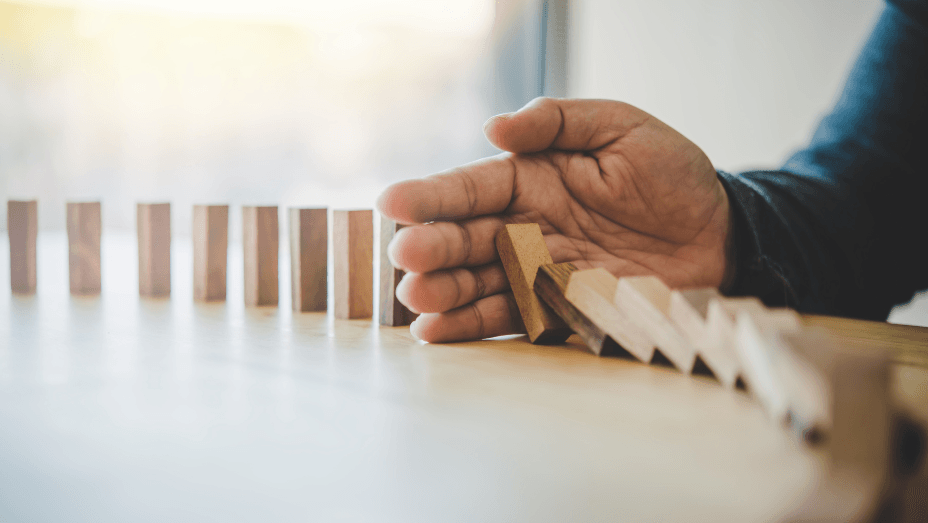 When Your Current Solutions Are Not Supported Anymore
When your current software infrastructure can't live up to the hype, the costs of integrating obsolete software into more modern systems are consuming time and resources that you could use in more creative ways. There is also the risk of a product sunset, meaning that the software you are using is no longer updated, and security vulnerabilities are no longer patched.
The more business demands grow, the higher the pressure on existing workplace management software becomes. Containing price hikes or major system changes are challenges you must put up with when your current solutions are not supported anymore.
When Your Current Solutions Can't Keep Up with Your Team's Requirements
The best workplace management technology offers user-friendly apps for employees in addition to the features your management teams want. It should provide access to the tools your teams need to be productive wherever they are. When your current solutions become obsolete, lack interoperability, or are not as user-friendly and flexible as you expected them to be, it's time you considered looking for options. Remember, if you don't improve your business, another will overtake yours!
When You Want to Gain a Competitive Advantage
Newer and better software solutions can replace outdated ones. This will guarantee that your company is using technological advancements and innovation, giving it a competitive advantage.Finding a solution that is tailored to suit your business's specific needs might just be the answer you've been expecting.
Software Evaluation: Key Steps to Take
When you start doing your software evaluation exercise, you should consider if a technology change is going to solve issues with your legacy software, create a better user experience, and deliver value to your business. You need to ask yourself if a new product will really streamline your workflow and increase processes efficiency, bringing added value to your organization. Here's what else you need to start reflecting upon.
Understand Your Organization's Current State
Do an internal exercise to determine your company's needs and be clear about your goals. Remember that the right tools will ensure your choice meets all your company's requirements and help your business move forward toward your goals, while the wrong tools will only get in your way.
Collect Feedback from Employees (Software Users)
Talk to your team members about your vision and solicit their feedback in order to involve them in the process of selecting the best software. What sort of tool do they believe would be most effective? Nobody is more familiar with software than those who work with it on a daily basis.
Although people do not like talking about failures, if you ask, they will often open up and tell you about their frustrations with the existing software. So, they are sure to have tips and tricks, best practices, and answers to questions that can help you if you ask them.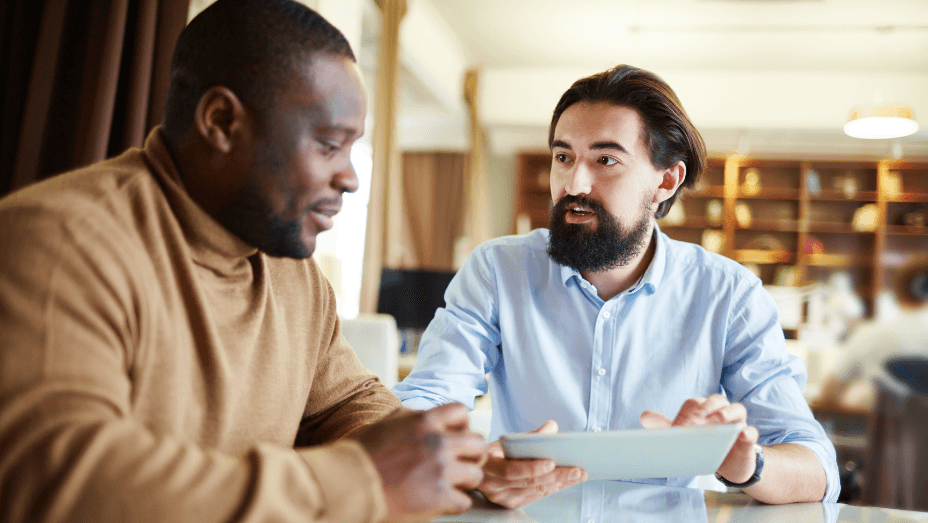 Define "Want" and "Need"
Although it might be tempting to make a choice based on the most desirable features, you need to thoroughly define what is "wanted" and what is actually "needed". The most important thing is to make your technology work for you, as it is an essential part of your business strategy. Firstly, you need to cross off the list of what is required and ensure the basics are satisfied. For example, features that help improve productivity and efficiency, reporting, growth, seizing new business opportunities are must-haves, while a more user-friendly interface or future-proof usability can be considered desirable features.
Don't worry, though! Software assessments don't have to be difficult. Finding the finest software for a particular use case is simple if the research is done beforehand and there's an evaluation team put in place.
Create a Software Assessment Plan
At the same time, it wouldn't hurt if an assessment plan is defined to determine the solution requirements, how it functions, and who will use it. For large initiatives, these applications will need an outside vendor to help guide the effort. For smaller efforts, an Excel spreadsheet will be enough to record the business and technical requirements. Regardless of how large or small, the software evaluation exercise is, the assessment plan should use a criteria-based or tutorial-based selection process for success.
Set up a Software Evaluation Checklist
Now that you have an evaluation team set up, an assessment plan designed, you have collected feedback from your employees and understand what is required and what is desired, the only thing left is to create your software evaluation checklist. This will help you objectively evaluate the vendors you will consider, keep track of how different solutions meet or don't meet your company's needs, and support your evaluation team to stay on top of all the information.
When designing this software evaluation checklist, consider the following questions:
Why: Why do you need workplace management software and what business problems is it meant to solve?
Who: Identifying the department or business area needing this software, and their specific requirements for the product will help you know exactly what to ask for from a potential provider.
What: What are the system's requirements, and will it require additional infrastructure, staff, or resources to use it?
How: How will the software be implemented? Identify current and future process maps, as well as functional and non-functional requirements for the development and implementation phase.
When: How much time the implementation could last?
Where: Are there any other areas of the business that can benefit from the application and how fast can it be scaled?
Extra: Decide If You Want to Hire a Software Evaluation Company
If your software evaluation exercise is a larger initiative, involving a software evaluation company can greatly help your team find the right tool. Their knowledge will help your organization select off-the-shelf or custom software deployments that meet your requirements and business goals. These companies will carefully examine the hardware and software infrastructure that already exists in your company before presenting a short list of options for your evaluation team to consider. This procedure can ultimately save a significant amount of time and money, especially for complex organizations.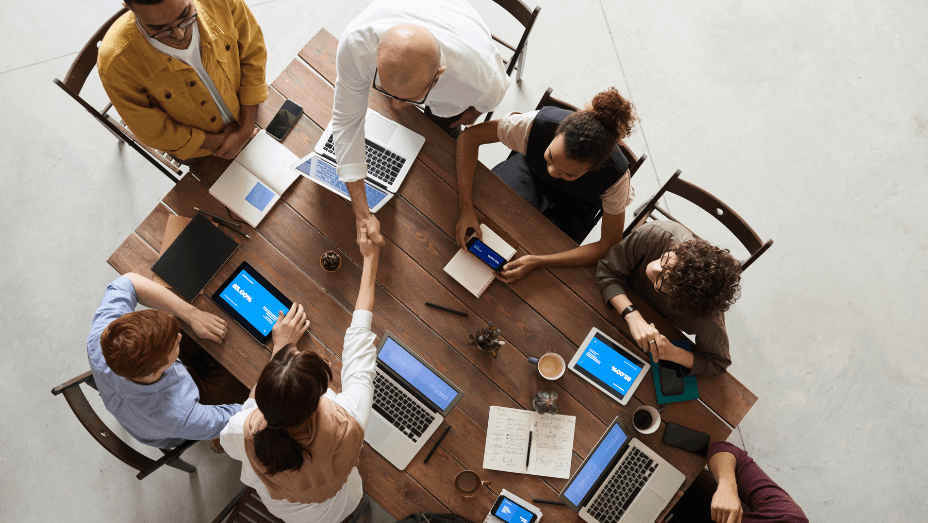 Things to Include in Your Workplace Management Software Evaluation Checklist
Keeping track of workplace initiatives and the general performance of the building will be a crucial part of every facility manager's job description. Lower employee happiness may come from improper optimization of these areas, and building issues may increase company costs because of rising maintenance expenditures.
Which is why a workplace management software evaluation checklist should be built around the following basics:
Features
Any workplace management software's features should allow users to:
Gather data around used resources
Generate analytics about the optimal use of available space
Record operations of the security system
Take over contractor scheduling and work agreements
Generate timetables for work and timeframes for productivity, etc.
To make sure that all the features you need are checked, you will need to create a list of your own including: automation of repetitive tasks, mobile-first design, team productivity enhancement, machine learning for analytics capabilities and predictions, user-friendly interface, etc.
Make sure your future workplace management software provider can offer a solution that is compliant with the latest security standards, as you want to make sure that your business-related data and your customers' data is always protected. Moreover, ask yourself if your future provider can propose a long-term solution, i.e., whether this partner will be able to continually meet your expectations as your needs change and the company grows.
Platform Flexibility & Configurability
A solution that is not flexible and doesn't allow you to easily scale it throughout the company won't be able to support basic growth needs. If a program or service is not designed to grow alongside your company, you'll find yourself looking for a new technology partner soon.
A good workplace management software solution is versatile, easily configurable, and intuitive, so that you can deploy it fast and trigger the wanted results. If an interface is intuitive, users will naturally gravitate toward the appropriate buttons and sections to complete tasks because these areas are clearly labeled. If they need help, clear documentation can quickly solve usability issues, allowing users to complete their work instead of spending time searching for answers.
Implementation Process & User Support
Which leads us to another important box to be checked on the evaluation list – the user support after the implementation is done. Many times, after the deployment of a new application or software, continuous training is needed. A comprehensive training plan typically includes access to training videos or documentation, an online knowledgebase or user community and options for in-person training. Ask your provider what kind of support and training he will provide and ask yourself and your users what kind of support and training they need.
Furthermore, the implementation is literally vital to getting your new system up and running. It's good to ask how the vendor will ensure implementation assistance or if this will be performed by a partner.
Software Vendor's Company Reputation
Before you become invested in a particular solution, it's wise to get informed about the vendor's reputation, and if working with them in the long-term is beneficial. Even if a product comes with all the right functionality, it should be out of the question if the company isn't trustworthy and secure. Beyond company credibility, you should review the scalability of the product to determine if this can be a lasting transaction. Investigate how the vendor has changed organizationally in recent years and inquire about the future direction of the vendor's business. In addition, consider the age and financial health of the company.
Remember that analyzing vendor viability ensures not only a great system but a great partner for your business.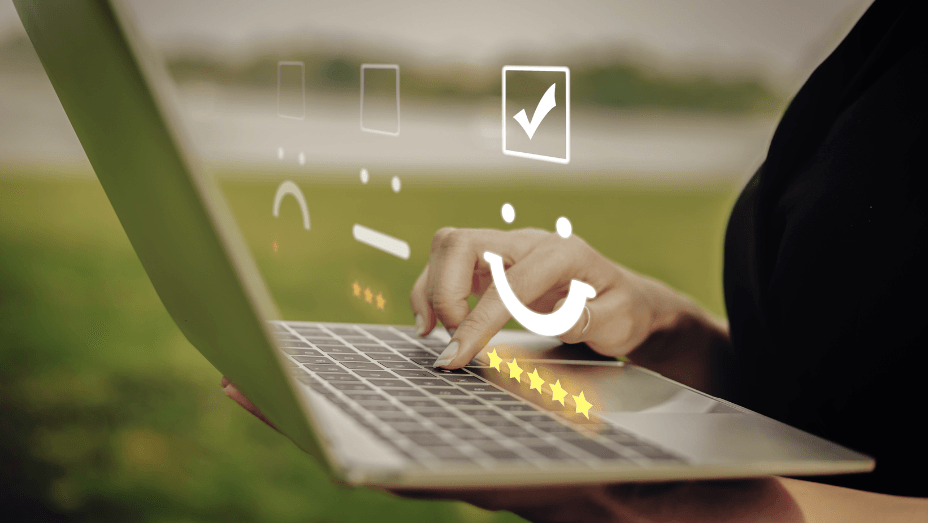 Customer Satisfaction
The Northstar of any new software implementation is the degree of satisfaction it brings to internal and external customers. In this case, a workplace management software will mostly satisfy internal users by providing a more collaborative environment, higher mobility and efficiency, more flexibility, and precise data collection. In a connected workplace, employees can work from any location and any device. The flexibility allows them to easily complete tasks because everything they need to get work done is always available. At the same time, happy employees mean happy customers, which then translates into the biggest advantage for the companies willing to innovate: profitability.
Future Growth Potential
It's no longer about where you go, it's about what you get done. Systems incorporate a lot of technology; for instance, standard software should incorporate business intelligence, reporting, and customization features. Like for the features evaluation, you should ask yourself if the technologies the solution offer will support your business' growth potential and, and moreover, if it's what you need.
Objectively evaluate whether the solution is leveraging the most recent, cutting-edge technology and if the vendor plans to continually update the system. This will ensure that you aren't investing time and money to implement a system that soon will become outdated, and it will allow you to innovate more rapidly. New technologies bring excitement to the business, boosting productivity and increasing security.
Although the software evaluation exercise is an exciting one, it can also be exhausting. Making sure you have an evaluation team in place, and a software evaluation checklist created before even starting the process is a must. The selection criteria must be objective and well thought and the list of requirements should be validated internally by all the potential beneficiaries.
As previously explained in the article, the process can be broken down into manageable parts, so that with rigorous research and selection, you'll end up with a vendor that will deliver the system to take your business to the next level.
Start filling in your own software evaluation checklist!
Download the template we've prepared and build up on it: