More technologically-reliant, more distributed, more diverse… largely virtual. But even more importantly, the workplace trends of 2023 will come with new ways of working.

"So, what will the workplaces of 2023 look like more exactly?"

To answer this question, you'll want to go beyond the physical nature of the workplace of the future. And to see the workplace as a human system, too. One that will adapt itself to the new context of global teams in dynamic environments.

Expect new rules of performance and engagement, new approaches around work, and unique models of work.

Now, let's dive into these key characteristics — both physical and non-physical — that will define the world of work in 2023…
What Makes a Workplace Trend… a Trend?
Let's try and come up with a workplace trends definition:

A workplace trend is a business change that acts as an indicator of the shifts we should expect in the world of work. It predicts the future direction of the workplace.

And when do such business changes grow into trends? Into future trends in the workplace?

When they show signs that they'll continue to grow over time. "Signs" like:


They

're popular practices for a specific period of time (see the

hybrid work model

trend starting right after the pandemic restrictions were eased), adopted by a large number of company leaders and employees





They

're adaptive reactions to an

impactful change

related to the workforce (e.g. the emergence of digital nomads that keep putting pressure on businesses to go remote)





They

're patterns identified in time series datasets (e.g.

77% of workers consider that a wellness program

will have a significant impact on the company culture)





They

persist and continue because they've grown to be perceived as part of the work culture itself (e.g. green habits at the workplace)

Note! Workplace trends are business changes expected to grow, but only some trends will eventually grow into business standards. While the others will remain at the level of… breaks from the standard routines.
Why Is It Important to Understand Workplace Trends?
Why should you bother "rubbing the crystal ball", trying to see the new workplace trends that'll shape the future of work, after all?

For (at least) 4 good reasons:
You'll attract talent more easily in 2023

You'll boost employee retention

You'll build a better, more progressive workplace

You'll improve your company culture
But maybe the most important reason why you'll want to keep an eye on the changing workforce trends and the future trends in the workplace is that they make great sources of changes.

Very reliable sources of changes that you can make to your workplace. To your business overall.

So, what's that change that you'd like to make to your workplace in 2023 that'll help your employees be more efficient and live a better life at work and outside work?

Exploring and understanding the trends in the workplace will help you validate or invalidate that change.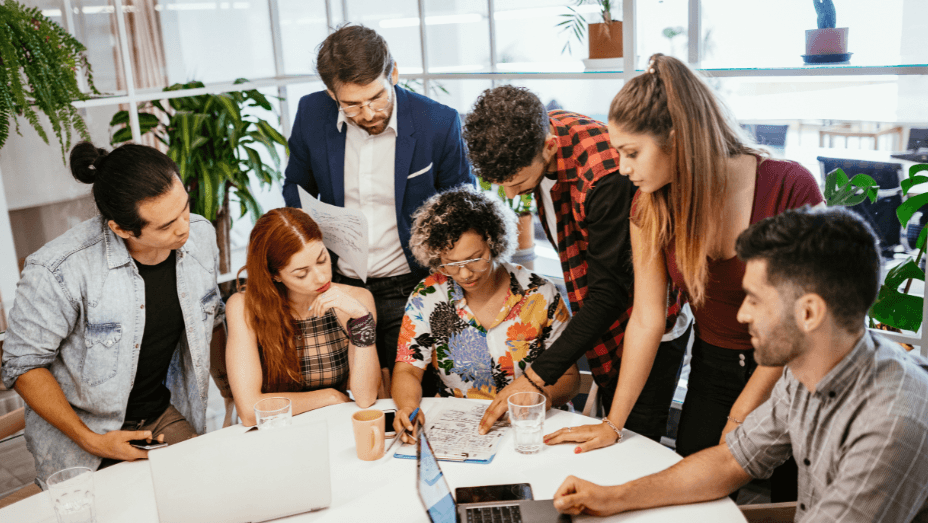 10 Workplace Trends That Will Shape the World of Work in 2023
1. Workplace ESG (Environmental, Social, and Governance) Grows in Importance

In 2023, expect higher demands for proof of equitable and sustainable business practices from your current employees and (mostly younger) candidates.

That's right, EGC performance will grow into a competitive advantage, a key factor for attracting students and young professionals (which will make up 72% of the workforce by 2029).

A study, called ESG as a Workforce Strategy, has shown it:
Those employers that have the most satisfied employees score higher at the EGC performance level. 14% higher.

With such clear evidence of the impact of a company's ESG performance on the overall workforce sentiment, focusing on:
minimizing your company's carbon footprint
constantly improving your labor management policies
and corporate governance practices
… becomes one of the key workforce trends in 2023.

2. Remote and Hybrid Work Is Here to Stay

The American Opportunity Survey has shown a striking 58% of employed respondents as having the opportunity to work from home at least one day per way.

That's 92 million people.

And 35% of the respondents answered that they have the opportunity to work from home full-time.

What's even more striking? The fact that 87% of them said they'd accept a flexible work model if offered to them: it's one of those employee trends you can't afford to underestimate.

So, the numbers are more than clear: hybrid and remote work are two business strategies that will continue to grow into some… megatrends.

And mostly because both parties get their share of benefits out of these new work models:
Employees

get to enjoy more flexible working hours, save commute time, and improve their work-life balance

Employers

get to turn their workers boosted productivity into higher turnover rates and choose from a wider and more diverse pool of talent, as well

3. Workplace Wellness Trends Will Grow Even Stronger

They'll grow exponentially to their increasing perceived value and importance among employees and employers.

Mental health at work, which can be impacted by the hybrid and remote work models, is as much the employees' as it is the employers' responsibility to preserve.

And this translates into more and more employee wellness program initiatives in 2023.

According to the Workplace Wellness Programs Study, 80% of US companies having more than 50 employees have offered some kind of wellness program.

And their nature will change, too, as a response to the growing trends of remote and hybrid working models.

The ping pong tables or gym rooms in office buildings will be replaced with vouchers for home equipment or gym memberships. While the catered healthy lunches will be replaced with healthy meal delivery services.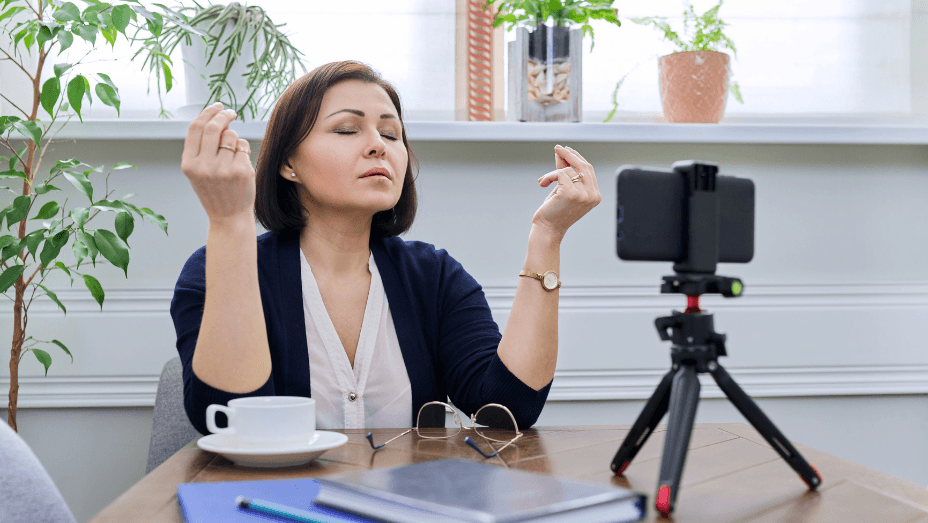 4. Collaborative Online Tools + Metaverse = Immersive Collaborative Working Environments

Metaverse will have its own major impact on the workplace future trends of 2023.

According to a Gartner report, by 2026 25% of people will spend an hour per day in the metaverse for shopping, work, entertainment, or education.

Just think about Zoom's whiteboards and meeting room functionalities…

Now, we will have to wait and see if we will end up participating in immersive training sessions and virtual meetings. Or wear virtual reality headsets during our… virtual team buildings.

But what's certain is that at least some aspects of the metaverse experience will have their key roles in the remote and hybrid workplaces of 2023. Think avatars and multi-purpose environments, for instance.
5. Employers Will Be Increasing Their Benefits to Attract Talent
If in 2021 the search for $20 wages overtook those for $15, in 2022 they increased by 35%.

Compensation will be a critical criterion for job seekers in 2023.

And employers will do their best to set themselves apart and attract the right talent in a tight labor market by adding holistic benefits to their compensation packages.

Think of the "standard" benefits related to healthcare, retirement plans, and paid time off all the way to food preparation services and childcare benefits.
6. Employers Will Invest More in Upskilling Programs
And this comes as a response to both the increasing talent shortage and workers' growing expectations for skills development opportunities.

In this respect, stats show that 74% of Millenials and Gen Z employees think about finding new jobs next year due to the lack of opportunities to upskill at their current jobs.

Learning new skills — that would help them both in their current positions and propel their careers broadly — will be a top priority (and expectation) for the employees of 2023.

And employers will act accordingly: retaining their staff through upskilling will be one of the growing workplace trends of 2023.

So, expect to see:
Better learning programs and benefits

More time allocated to skills development and education during a workday

More career mobility options

Overall, a high level of support for skill-building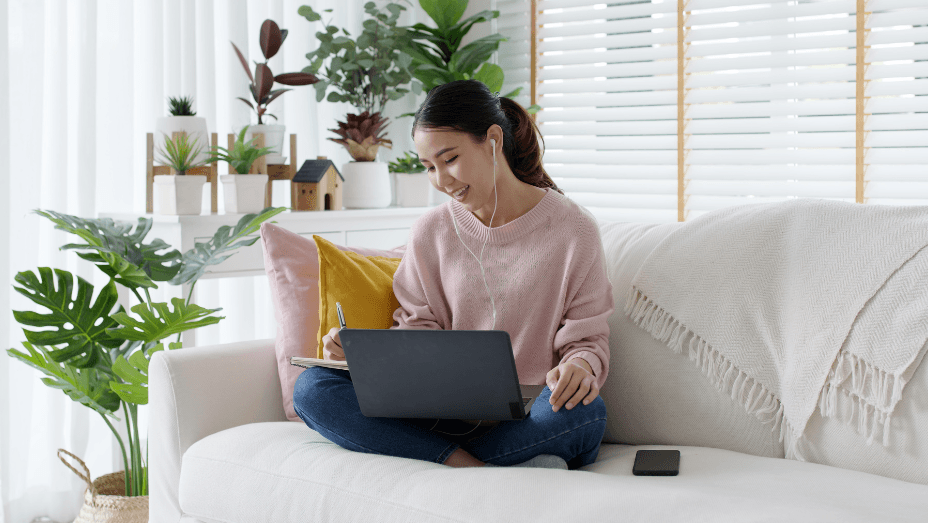 7. Employees' Expectations Around Happiness at Work Will Grow

And this will shape the workplace of 2023.

In a survey run by Indeed and Glassdoor, 90% of the respondents said that how they feel at work matters. While 86% of them stated that how they feel at work influences how they feel at home.

And, probably more important when trying to predict workplace future trends is that 46% of the respondents stated their expectation around happiness at work has increased in 2022.

In other words, happiness at work will become a measure of success for businesses in 2023. It's how they'll attract and retain talent, after all.
8. Companies Will Continue to Minimize Their Office Space and Make It Multifunctional

CBRE's Spring 2022 Occupier Sentiment Survey revealed that 52% of the respondents planned to reduce their office space in the next 3 years.

As a consequence, expect the workplaces of 2023 to be (even) more flexible and multi-functional.

Expect office trends like:
rearrangeable office furniture

renting offices for coworking a few times a month

screen, electronic whiteboards, projectors, maybe even VR
… to keep growing next year.

And to turn from trends in the workplace and innovative concepts to… business practices.

9. The HR Department's Purpose Will Level Up From Human Resources to Human… Results

Expect to see more and more companies offering their HR departments "a seat at the table".

Up to 60% of HR and people leaders have reported an increase in their administrative AND strategic tasks in 2022.

And having this "newcomer" in the field of workforce trends is more than… predictable. Here's why.

After dealing with challenges like The Great Resignation in 2021, the Quiet Quitting movement, a growing shortage of talent and staff retention issues, companies have started to see HR as more than just an admin function.

This will lead, in 2023, to more companies leveling up HR to their C-suite (see the birth of positions like CPO and CHRO).

Companies have started to recognize the importance of people data in drafting much-needed people-based strategies to bring in new talent and retain the ones they already have.

So, in 2023 the HR department's purpose will grow from mere human resources to human results. They'll get their key function for business impact recognized.
10. We'll See More Diverse and Multicultural Workplaces in 2023

The same survey conducted by Glassdoor and Indeed revealed that 72% of young workers (aged 18-34) are considering quitting their current jobs (or declining job offers) if they considered their managers do not support DEI (Diversity, Equity, and Inclusion) initiatives.

In short, in 2023 particularly young employees will demand more social justice and equity.

How will this reflect in the emerging trends in the workplace?

In more:
diversity training programs

mentoring programs

employee resource groups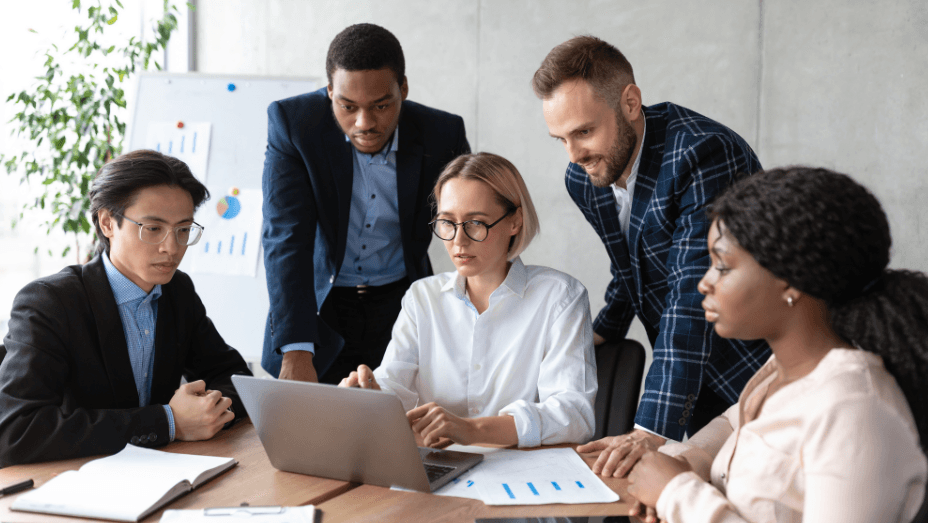 How the Recession Could Impact the Future Workplace Trends?

Out of 1,300 CEO's that answered a KPMG survey, 46% are considering reducing their workforce over the next 6 months. As 8 out of 10 are expecting an economic recession over the next 12 months.

While 39% of them have already started to carry out their hiring freezing plans.

But layoffs and job cuts are just the most visible types of impact. They make the surface impact on the trends in the workplace in 2023, driven by the anticipated recession.

Meanwhile, there are also deeper changes expected to happen in the world of work next year, as a result of the economic turmoil, that you should stay informed about:
Changes in hiring practices: decisions to bring new people will be more deliberate, better thought-through


Companies will slowly grow more strict about how their employees work


On the other hand, employees, faced with inflation, will be even more determined to reduce their transportation and childcare costs and, therefore, even more inclined to favor remote jobs over hybrid or fully on-site ones


Companies will strive to preserve their assets, meaning to keep their current employees, too; this will translate into new initiatives to invest in them, to know their needs better in order to keep them happy at the workplace


More and more employees, facing this economic instability, will look for support in their work environment; this will be their employers' chance to… strengthen their loyalty
Key Takeaways

What's easy to notice, looking at these 10 workplace trends anticipated to grow into business standards in 2023, is that they don't come from urgency or necessity like they used to.

Instead, these emerging trends in the workplace are a result of businesses seeking to do things better:
To make sure their employees live a better life (both at work and after work)

To work more efficiently
In this respect, if there were only 3 key takeaways to get your company prepared and equipped to manage the future of work trends, they're the following:
Keep your employees' wellbeing and happiness top of mind (and this includes meeting their upskilling expectations, too)

Consider, select, and, adopt new collaborative tools to better support your hybrid/remote work model and ensure faster, more reliable communication and increased efficiency


Keep in mind that a positive work environment will be more about effort and intention and less about physical presence in 2023