What is Hybrid Work?
Work is not a place you go - it's a thing you do. Literally. Hybrid work, the hottest workplace trend for 2021, draws our attention from offices to collaboration. Some companies have been organically evolving into the hybrid work model. Others, however, faced it as an inevitable reality rather than a choice, all because of the coronavirus pandemic and a consequent shift in work life paradigm.

Hybrid work is a work style that offers a mixture of remote and in-office activities. Employees can come into the office for tasks such as meetings, orientations, team-building, and project kick-offs and participate with peers face-to-face. On the other hand, when performing tasks that require focus and concentration, team members can choose to work from home if they feel that that allows them the space to concentrate. Individuals can cater their workweek based upon activities at hand, cultivating an activity-based workplace.

Both remote work and in-office work carry their own benefits, each of which is individual to every team member. Providing team members with the flexibility of hybrid work allows them to work in an environment where they feel most productive. Additionally, the modern office is all about safety - and hybrid work is excellent in enabling social distancing. As a company's workforce is divided between the office and working from home, it is much easier to manage space and keep employees safe.

Hybrid work doesn't have to be all or nothing. Many organizations are choosing to implement a hybrid work week into their offices. This concept enables employees to reap the benefits of both in-office and remote work with an enhanced level of flexibility. For more than half of professionals, this is the balance they are searching for.
Hybrid Work is The Future of Modern Workplaces
As companies were emerging from the lockdown mixing remote and office work, the hybrid work model became the buzzword all around the world. It shook the old depiction of the workplace as one place and inspired us to think about offices as collaboration centers rather than productivity hubs.

Are you currently offering hybrid work? If not, you should be. You don't want to be left behind: there are multiple reasons why hybrid work week is called the future of modern workplaces.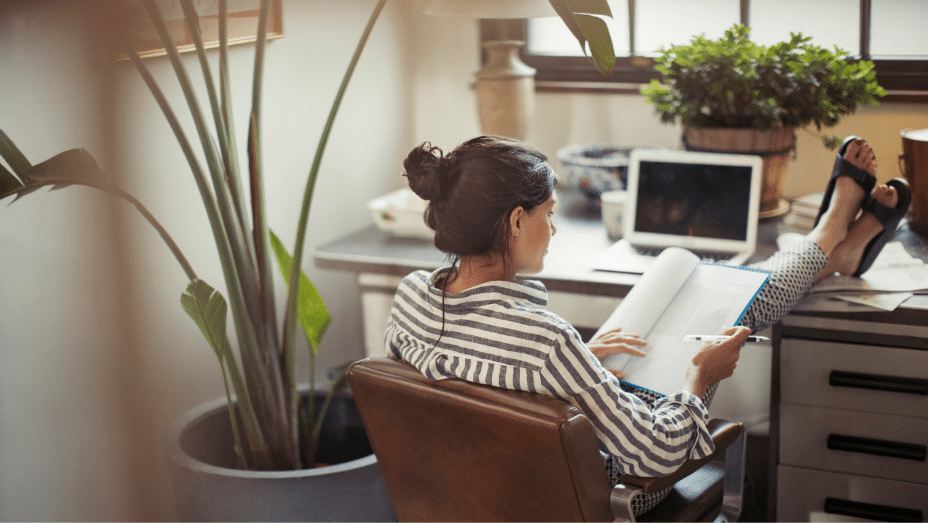 Professionals Crave Hybrid Work
As many organizations are transitioning employees back into the office, many individuals are hesitant to go back to the old way of business. Alternatively, many are eager to return to the office and gain a sense of normalcy.

Whatever your employees' preference, hybrid work offers a solution - appeasing your entire workforce. Hybrid work offers flexibility like no other solution, enabling employees to work in an environment that makes them feel most productive.
Fast Growing Companies Use Hybrid Work Models
In a time where managing office capacity and operations is more critical than ever, hybrid work will undoubtedly yield bottom-line benefits.
How to Make the Transition to Hybrid Work Model
If your organization has been up and running the past year, it's likely that you already have remote capabilities - and thus hybrid ones. Now, it's all about a phased approach.
The employees that wish to work in-office will do so as they normally would, and those that work remotely can follow the routine they have established over the past year. Employees should be able to set up a ratio between the flex days and days in the office, via a scheduling solution.
With integrated workplace management solutions, collaboration between team members is seamless - no matter their location.
Employee Inclusion in Hybrid Work Environment
Hybrid work will revolutionize the modern workforce, but there is one thing to keep an eye out for - employee inclusion. Some might say "Out of sight, out of mind" when it comes to hybrid workers. While unintentional, it can be easy to forget about remote employees if most of an organization's workforce is in the office. Because remote employees aren't sitting at a desk or walking through the office, communicating with them requires a conscious effort. Alternatively, onsite employees can be reached as they walk down the hallway or sit in the break room. Essentially, they are easier to access, so they benefit from just-in-time communications that WFH employees do not.
Employee Inclusion When Working in the Office
Onsite employees also benefit from the networking that in-person interactions built via spontaneous encounters because they can easily talk with team members that are not exclusively working together on a project. They also experience relationship-building events such as onsite gyms, team lunches, and birthday parties that are only available in the physical office. Hence, there is a need for a physical workplace that welcomes onsite employees.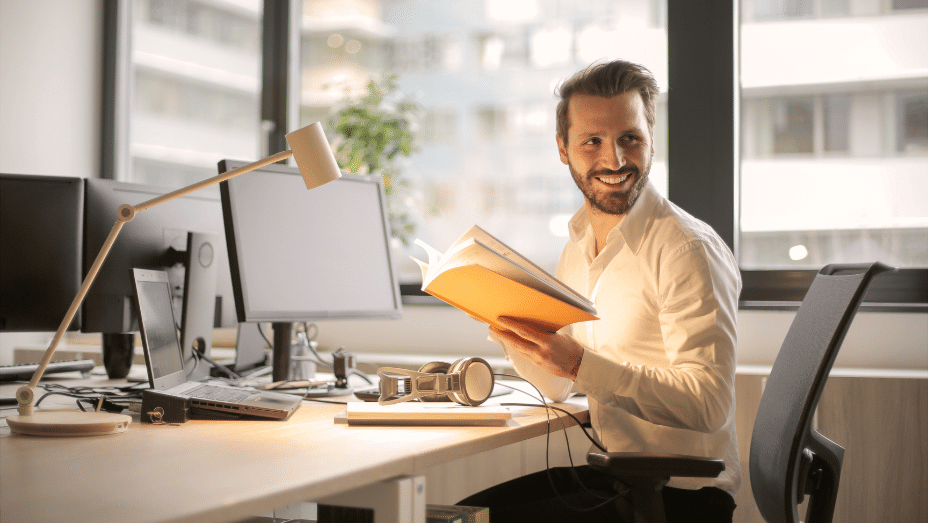 Employee Inclusion When Working Remotely
On the other hand, remote employees do experience some benefits that in-office employees do not. For example, WFH employees have no commute, flexible work schedules, and potentially fewer disruptions throughout the workday. Even so, many employees worry that if they choose to remain remote, they will miss out on vital aspects of working in the office. If employers hope to maintain a successful hybrid work model for their workforce, they must ensure equity between those WFH and in-office.
How to Build an Inclusive Hybrid Work Environment
Companies looking to implement a hybrid model must do so with inclusiveness in mind from the start. To begin, management should consider two things:
The respective advantages and disadvantages of working onsite versus remotely.
The preferences of the employees and where they feel most productive and comfortable.
This will help identify initial opportunities for improvement. To help you get started, consider implementing these practices to create a more equitable work environment:
Provide Flexible Work Schedules
One of the most significant benefits of remote work is the flexibility it offers. While employees have a set number of hours to work and scheduled meetings to attend, they can work more flexible hours. Alternatively, onsite employees are expected to arrive at the office at a specific time and stay there until a set time. To equalize this, consider offering a more flexible schedule to those working in the office. While it may not be feasible for this to be quite as flexible as remote workers, offering employees to come into the office within a set time range may be a solution. Additionally, encouraging more breaks throughout the day, or flexible lunch breaks, can create more equity while boosting productivity.
Organize Team Lunches
Speaking of lunches, many offices provide their workforce with complimentary lunch on occasion, most often during meetings. Rather than revoking this benefit to ensure equity, make sure that those joining remotely also have the opportunity for their lunch to be provided. This ensures that all in attendance receive the same kind gesture for their hard work.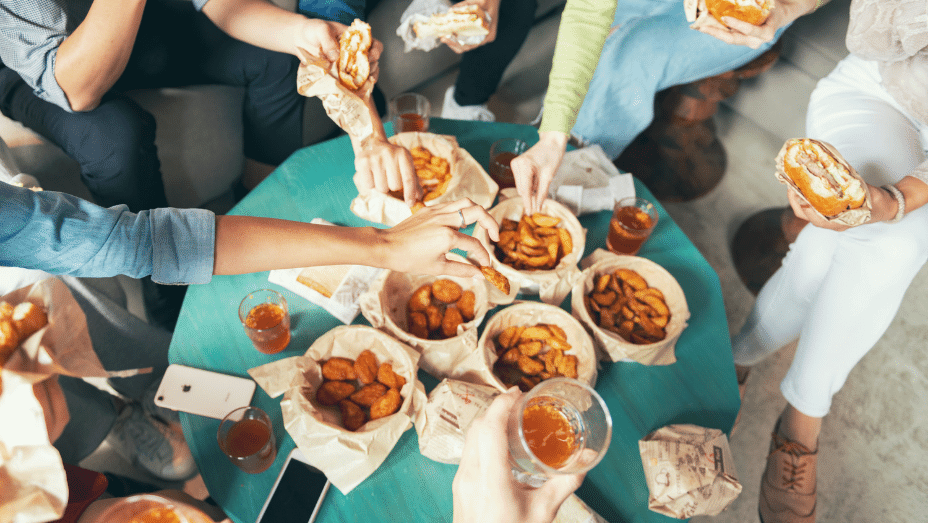 Engage in Team-Building Activities
In attempts to build a positive company culture and engage employees, many organizations offer team-building activities. While these are traditionally in-person opportunities, offering remote opportunities is highly beneficial in creating hybrid equity. Virtual "happy hours" provide employees with the time and space to get to know one another and bond over non-work-related conversations. In addition to supporting an equitable environment, offering team building can cultivate trust and communication between colleagues.
Offer Childcare Benefits
A large portion of the global workforce consists of parents, and it can be challenging to manage childcare with work. As a result, many companies offer onsite childcare for working parents. This opportunity cannot be utilized for those working remotely, even though they may benefit from the care. Even though remote employees may be home, they can't be expected to work and care for children at the same time. To resolve this, organizations can offer a childcare stipend for WFH employees. This ensures that all employees receive the same workplace benefits and can make time for their professional and personal lives.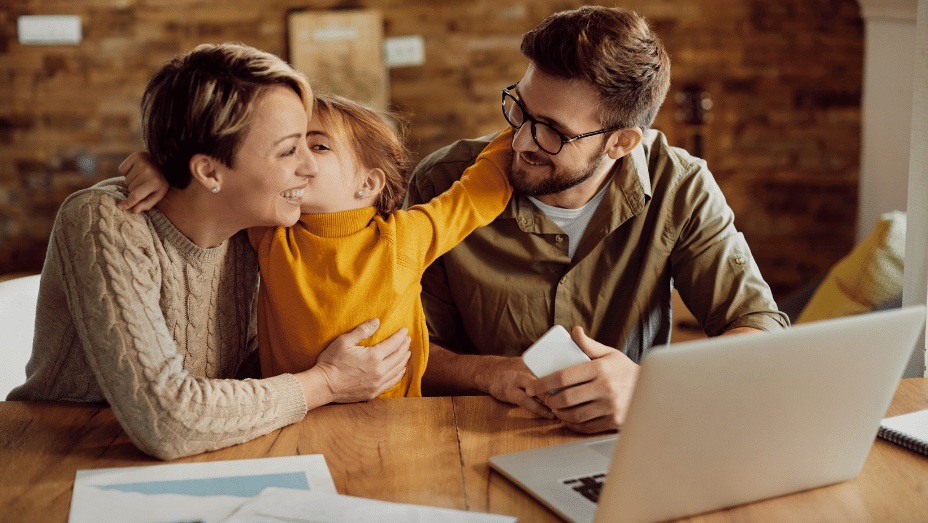 Equalize Communication
A critical aspect of an efficient work environment is communication. One of the best ways to build equity is by ensuring equal communication between employees. When leaders share important information, they must do so without preferential treatment for onsite employees. It can be convenient to spread information to those in the office and expect it to get back to remote employees, but this can set them at a disadvantage. Instead, ensure that all employees receive the same information at the same time, perhaps through an email or virtual meeting. This ensures that communication is clear and accurate for all members of the organization.
The hybrid work model is highly beneficial, offering employees the flexibility they desire in the modern workplace. But, for this model to be sustainable, companies must ensure that their model is equitable. Offering the same treatment and benefits to employees, whether WFH or in-office, is critical. If inequitable, employees will not feel as though they fully have the freedom to transition between in-office and remote work, making the model futile. By implementing the hybrid work model with equitable intentions, employees will maximize the benefits of hybrid work – enabling them to become more productive, satisfied, and successful.
Hybrid Workplace Software
As we have learned the past year, the future is unpredictable. COVID-19 has brought unprecedented workplace challenges and we are still on the way to figure out how we will be working in the future. With hybrid work, your company will be prepared for any scenario with a renewed sense of flexibility, productivity, and motivation.
Indeed, the workplace can be anywhere. But even in the flexible work environment, physical offices maintain a very important role - they provide spaces to meet with colleagues, clients, and enable the company culture. Therefore, in the center of hybrid workplaces lies the technology that can enhance social cohesion and cater to the needs of both onsite and remote employees.
YAROOMS brings your hybrid work planning and office space management to a whole new, employee-centric level. It gives everyone the freedom to independently decide where they want to work on a given day, increases workplace visibility, and simplifies collaborative activities. Implementing hybrid work into your organization has never been easier - just contact us to get started.