In an increasingly compassionate and conscious world, less paper waste is already a plus for any company committed to being more environmentally friendly. But less paper also means less space is needed, space that can be used for other things - or even help you downsize and save money. One of the best reasons to reduce paper, however, is the security aspect. In a paperless company, automated data would be safe in the event of theft or fire. How can a company reduce paper usage, though? It's difficult to know where to start.
What Is a Paperless Office?
The paperless office is an umbrella term for practices that reduce an organization's reliance on paper. While the term "paperless office" can also describe a workplace where paper processes no longer exist, it typically describes methods that organizations use to remove paper from their processes in order to increase efficiency. You could even argue that the paperless office is the first step to complete digital transformation in your business! Not only is converting documents to digital incredibly environmentally friendly, but it also helps businesses in many other ways.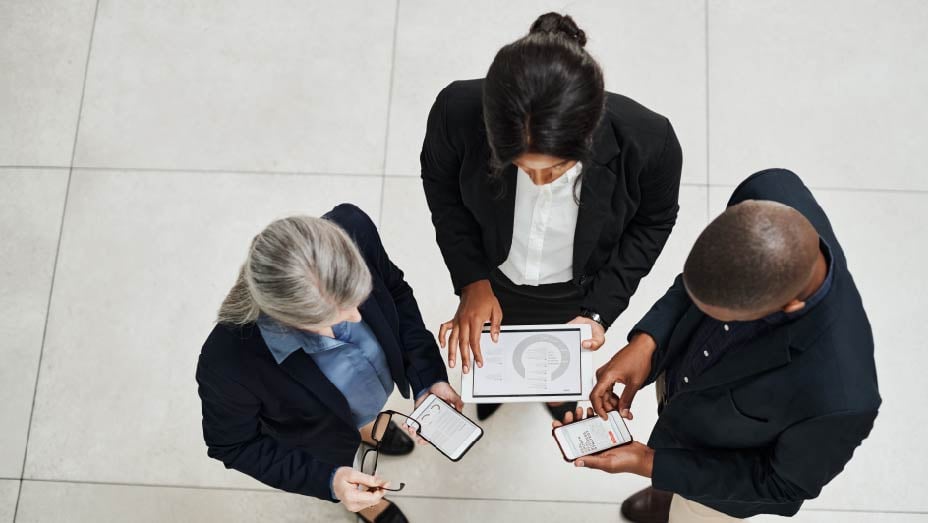 What Are the Benefits of a Paperless Office?
No more wondering, What is paperless? Now you know that it refers to a concept where the use of paper is greatly reduced in an office! But let's take a look at why you should go paperless and what the benefits are:
Save Time
In the paperless office documents can be easily found, saving significant time during the workday (plus the same document can be duplicated, faxed, edited, or combined with just a few clicks). When content is centrally stored, properly indexed, and easily accessible, employees don't have to waste time searching for these files and can quickly share information throughout the organization.
Save Space
The paperless office is the winner when it comes to storage and space, too. Large volumes of documents can be stored on a single computer, bulky filing cabinets can become obsolete, and you can say goodbye to mountains of waste! Anyone can access a document at any time without having to physically move from one place in the office to another. This is a great solution to include employees who work remotely, too.
Increase Productivity and Efficiency
Easy access and the ability to quickly share documents not only saves time and space, but can also speed up processes, increasing productivity and efficiency. When multiple users can access the same digital document at the same time, workflows are simplified and things get done faster. And when you integrate applications, you also avoid isolated tasks and keep information flowing smoothly.
Improve Security and Compliance
Backing up your data is in your best interest. Otherwise, you risk losing mission-critical information, which can negatively impact your business. Digital systems allow you to operate in a more secure environment, as encryption of documents and communications better protects you from security breaches and allows you to control who has access to certain files. Compliance with regulations like HIPAA and GDPR is also easier.
Reduce Costs
Digitizing internal paper-based systems lowers many operating costs. First, there are the storage costs: there is no longer a need to purchase filing cabinets. Then there are the copying and printing costs: you no longer have to make multiple copies of a file for distribution around the office. And there are business process costs, too: Switching from manual to automated workflows streamlines processes and saves money.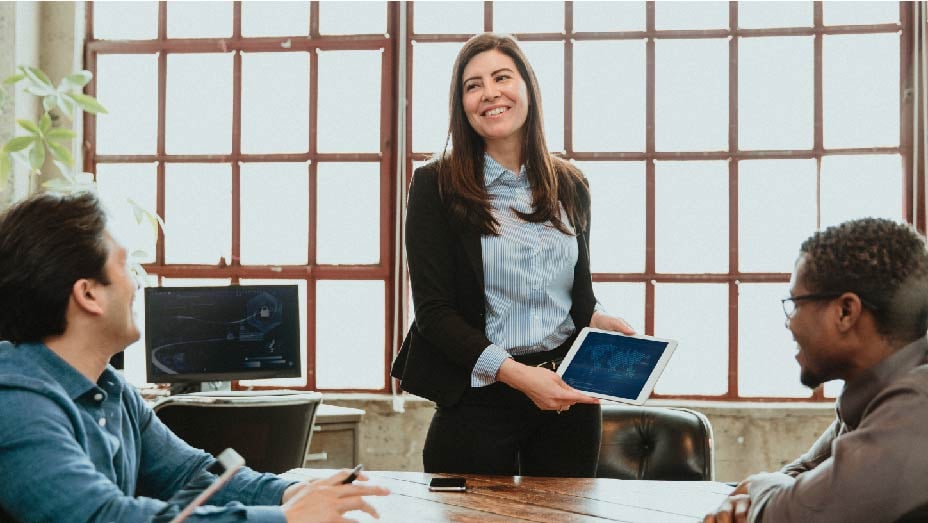 What Does It Mean To Go Paperless in the Office?
Companies typically take a step-by-step approach to creating a paperless office, focusing on eliminating paper from a specific workflow or business process. For example, you might digitize document review and approval. Creating a record digitally and completing the entire workflow in a digital format would then reduce paper and printing costs, eliminate the need to scan the document in digital form, and save time.
Another important aspect of the paperless office is leveraging digital capabilities to automate or otherwise improve the efficiency of collaboration, workflow and other business processes. Companies often find that they can eliminate unnecessary steps in the new digitized process, or that some people don't even need to approve the expense and can be removed from the workflow altogether.
Paperless processes can also be used with clients and customers. Electronic signature technology can eliminate the need for physical signatures and transform traditional paper processes, such as signing contracts, into digital processes. Now that you know the benefits of going paperless in the office, it's time to see how to go paperless!
Introducing the Paperless Office in Your Workplace: 6 Simple Steps
The transition to a paperless office isn't always easy, but the following suggestions can help you create a paperless environment:
Pick A Lengthy Process
Look at the general business areas that need to be digitized, such as accounting, human resources, marketing and sales, expense management and pick a process that tends to be tedious, requires a lot of human effort, and keeps employees from doing high-quality work. Remember, it's important to start small and focus on one process first - resist the urge to start with multiple processes; it will only slow you down. Analyze all options and select a process that uses a lot of paper documents and does not yet have automated workflows. For eg., Automating your accounts payable processes for processing and managing invoices/ other financial documents in an efficient manner.
Build A Leadership Team
The success of any initiative depends on support from top management. Therefore, it would be a good idea to form a leadership team composed of executives, directors, and internal representatives of specific departments. This will ensure that all stakeholders are involved in the process, have a voice and drive the initiatives. Representatives will educate departments on the benefits of going paperless. They will need to raise awareness by explaining the reasons for the initiative, keeping in mind that many employees are only concerned with their daily tasks and would only use a new system if they saw a benefit in it.
Identify a Digitization Opportunity
To identify opportunities for digitization, look at how you capture information from documents used in your chosen process. Is the process seamless or tedious? And where do you store the documents? If they are all stored on various local drives and in filing cabinets, they are not very secure and would benefit from the backups that software can provide. Also, consider how easy it will be for employees to find these documents. If finding, accessing and retrieving files is a lengthy process, you have a problem. You need a system that indexes the files and stores them in a digital repository for easy retrieval.
Decide On a Solution
Which solution you choose depends on the problem, but keep in mind that systems that everyone seems to use, like Google Docs, Box, and DropBox, are sometimes limited (in this case to file storage and sharing). You'll have to figure out what works for you. But don't go overboard and opt for the most complex solution just because it's available. Remember that enterprise solutions are usually more expensive and time-consuming. There are also vendors that focus on small and medium-sized businesses, with features tailored to the needs of real-world employees. A solution that can be used in multiple business areas is a good choice. And if the solutions are cloud-based, all the better!
Roll It Out!
Implementation depends on your business, the solution, and the vendor. For example, you can start with a test system or implement incrementally. First, give teams a glimpse of how the solution solves key business problems and make sure those who will use the solution every day can suggest improvements. Then it's time to roll it out! However, remember to train all employees on how to use the solution and how it will automate routine tasks and make everyone's work life easier. Then focus on HR and IT, as they need to be able to guide new employees through the new process step by step.
Document the Process
You can't just put a system in place and then forget about it. Rather, think of your paperless process as an ever-changing process that you will likely want to apply to other areas of your business as your company grows. Make sure you document the entire process to support the successful rollout of a paperless office to other departments, but also to encourage knowledge sharing.
Paperless Office Software
Paperless office software is designed to reduce or eliminate paper clutter in an organisation. We think the following applications are helpful in creating a great paperless office strategy:
Getting Organised
Microsoft 365 Suite is one of the most popular tools and includes Word, Excel, PowerPoint, Outlook, as well as options for meetings, file sharing and document management. It offers calendar management, comments and notes, reports and analytics, and templates for documents and tasks. Another highly recommended tool is Google Workspace, which offers calendar, note and document sharing features, the ability to hold meetings, and document storage and management. Google Workspace also lets you customise workspaces and create workflow automation tools, reports and analytics.
Project Management
Notion is a project management tool that includes note-taking, document management and collaboration features. Special tools include document classification, file recovery, task management, and document version control. Asana is another productivity tool in the more traditional sense. Unlike Notion, Asana, an established, highly rated project management tool, is designed to help your team manage projects only. Asana and Notion are apps for different types of teams and workflows, though.
Book Keeping
Companies looking for a paperless solution for book-keeping and file management could take a look at Neat, an accounting app built for small business owners that can centralize financial data and offers options for automation. The related app Neat Files offers document scanning and a paperless filing system for digital documents.
Electronic Signature
DocuSign is the most widely used electronic signature, with more than one million customers and one billion users. Then there's DocuWare, the leading document management software for small and medium-sized businesses. With over 12,000 customers and 500,000 users. Which one will it be for you?
Desk Booking Software
If you are considering moving to a hybrid workplace model, you might also benefit from the many advantages that desk booking software has to offer. Specifically, you can use desk booking software to optimize your office space, meet occupancy requirements, save employees time, increase productivity, and gain insight into space management. A powerful space management and work planning tool like YAROOMS Hybrid Work Engine™ can provide real-time office insights so you can make more informed space management decisions.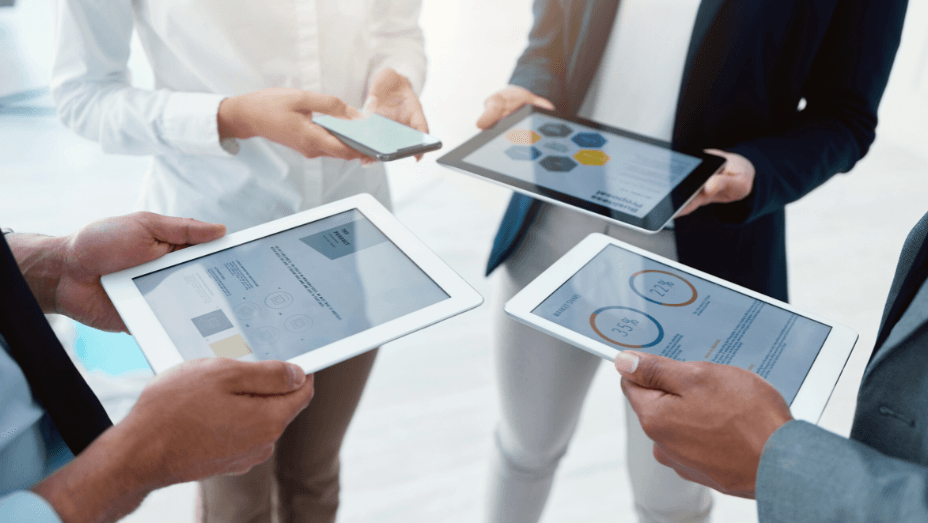 Conclusion: Is a Paperless Office Really Possible?
Although it's difficult for most companies to make their offices completely paperless, taking a step in that direction can save them time and space. When employees spend less time processing and searching for documents, they can focus more on the work that keeps the business running. And, while most tasks that require paper can be done digitally, not all offices have the financial resources to take the plunge.
However, an office that uses less paper is an achievable goal for any business, and thanks to the growing number of paperless office solutions, going paperless is easy and possible. Would you describe your company as paperless? What tools have helped you the most with the transition?