Every quarter G2, the world's largest tech marketplace to discover and review business software, releases reports that break down the latest business technology market trends. They are based on unbiased reviews collected from users who use the software day in and day out.

We are excited to share the results of the G2's Winter 2023 Reports and the 5 top-performer badges that we were awarded in the Desk Booking and Meeting Room Booking categories! This season, we were highlighted for the highest user adoption and for ease of doing business with.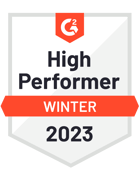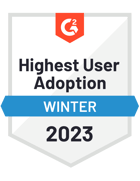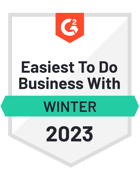 Desk booking category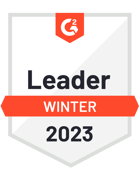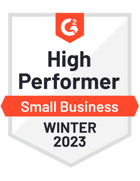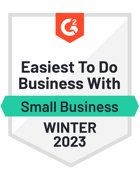 Meeting room booking category
Why are these reports so important to us? Your feedback helps us develop better, smarter, more efficient workplace management solutions. As software is a high-value, high-involvement product, reading authentic user reviews is a must-do during the selection process. By sharing your voice, you help companies in search of a new workplace management solution to make a well-informed decision. Thank you for that!


Why Do Users Love YAROOMS?
Here's what users are saying about YAROOMS on G2:

💬 "The desk-booking product is simple enough from a user perspective that even our most technologically-challenged team members had no issues using it! From an admin perspective I also think it's logical and we could easily make changes ourselves and control who could access what.

The YAROOMS team have been extremely helpful and responsive the entire time, once implementation had concluded we could still easily reach them if we had any questions and they've always been friendly and accommodating. We couldn't ask for more from a supplier or support experience. There have also been many improvements made to the system since we onboarded, so the product just keeps getting better and better", - User in Financial Services.
-
💬 "What I like best about YAROOMS is that is very easy to use, very user-friendly for scheduling meetings, you can schedule as many as you want and it is very intuitive, so simple to use", - Diana H, Executive Assistant.
-
💬 "YAROOMS is very easy to use. We received amazing support from the YAROOMS team, and we implemented it in record time. The end-users love the technology, especially the team integration", - Tebogo M, IT Service Ops Manager.


If you are also a YAROOMS user, you can also leave a review on our G2 page. As a "thank you", we will donate $10 to One Tree Planted. $1 = 1 tree. It means that by unlocking a $10 donation you can help to plant 10 trees! Follow this link to get started.