Moving into a new space or looking to upgrade your existing facilities? Don't forget to think about digital meeting & conference room signage! In a modern workplace, they are part of the experience employees and visitors have in your space – not only a daily source of information, but also an extension of your brand. These days, everyone expects a great digital experience, so get rid of low-cost options like whiteboards or printed schedules. It's time to go paperless with digital signage for rooms!
TL;DR:
Digital signage for meeting and conference rooms is a modern solution to replace outdated low-cost options like whiteboards and printed schedules. They are an extension of your brand and provide a great digital experience.
Digital signage displays come in different formats, such as wall-mounted touchscreens and interactive kiosk displays. They provide helpful information such as room availability, interactive maps of the office, and event information.
Digital signage solutions for meeting and conference rooms can support new policies and security measures that improve workplace safety and productivity, especially in the post-pandemic era.
Digital signage displays work with content management solutions and room booking apps that integrate with the calendar of your choice, making it easy for anyone to book rooms.
Benefits of using digital signage for meeting and conference rooms include enhancing office organization, optimizing room utilization, saving money, getting attention from visitors, and improving the employee experience.
5 use cases for digital meeting and conference room signage are: displaying conference and meeting room availability, showing a map of the office, serving as a check-in point for hot desking, displaying metrics dashboards, and providing event information.
What Is Meeting & Conference Room Signage?
Digital signage for meeting and conference rooms refers to all electronic displays in the workplace that convey information. They come in a variety of formats, such as wall-mounted touchscreens and interactive kiosk displays. Such devices are used to convey helpful information such as meeting room and workstation availability, interactive maps of the office, and event information. When connected to room scheduling software, users can interact with the displays to search for a room, check its status and quickly book it.
Recently, the way we use these solutions has changed. In the post-pandemic era, they are a tool that supports new policies and security measures that improve workplace safety and productivity. For example, you can use digital signage solutions for meeting and conference rooms to improve spatial spacing, eliminating long searches for a seat and reducing human interaction. In conjunction with sensors, they can communicate important information, such as when a room has reached capacity.
How Digital Meeting Room Signage Works
Digital signage displays not only clearly indicate which spaces are available, but also ensure that there is no confusion about whether or not they are available on certain days and at certain times. With content management solutions that integrate with the calendar of your choice and free-to-use room booking apps, anyone can easily book rooms, with information automatically updated on the appropriate displays. Digital signage displays are a particularly useful addition to the reception area and the exterior of conference rooms.
In the reception area you can welcome visitors to the office, provide easy wayfinding with interactive maps, inform them about current events in the office and announce upcoming events. Visitors and employees can learn about the next steps of their visit or simply find their way around the office more quickly. Digital signs for meeting rooms also add a high-tech touch to the most important and visible area in your office.
In offices that adopt a hot-desking strategy, a status board can serve as a check-in point where an employee can view the office schedule and select a seat. And by placing digital signage in front of meeting rooms, employees can find out at a glance about the room's availability, capacity, amenities, and cleaning and maintenance schedules. That's probably the best thing about digital signage solutions: Everyone can easily find the room they need, when they need it, without any confusion!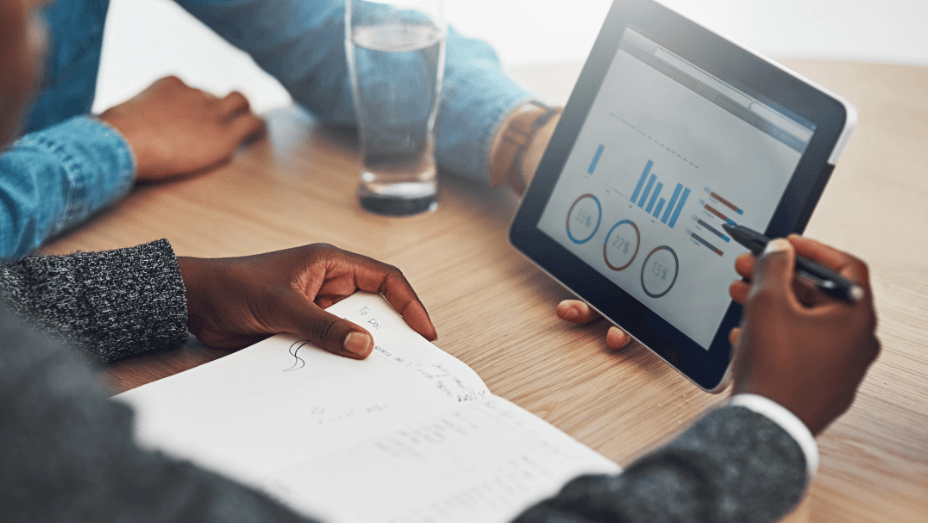 Why Should You Use Digital Signage for Meeting and Conference Rooms?
Great digital signage solutions that present the right information at the right time and in the right place can really boost the efficiency of office operations. Here are some other benefits:
It Enhances Office Organization
In the post-pandemic workplace, many workers will have flexible work schedules. Since many will have the option to work from home, when they come into the office, they should enjoy the collaboration and not worry about where to sit. A digital signage solution can easily allow them to do this - and thanks to real-time information, changes to the plan are immediately and automatically updated in the system.
It Helps Optimize Meeting and Conference Room Utilization
The multi-step process of reserving a meeting or conference room can now be reduced to one simple operation! The room is quickly reserved, and attendees receive notification of the time and location - all in a single workflow! Of course, if someone no longer needs the room, or leaves the meeting without updating the app, the changes are immediately apparent in the system, resulting in better use of the space.
It Saves Money
Poor use of space costs your business money. Employees tend to close the doors when rooms aren't in use, making them appear to be full when they aren't. Or they cancel a meeting but not the room reservation, leaving the room unused. Digital signage makes room management easy and flexible, helps you track how often rooms are actually used, and gives you the data you need to make future real estate decisions.
It Gets Attention from Visitors
Digital signage solutions can serve as part of a broader wayfinding system, displaying the name and number of conference rooms and helpful directions for visitors. But that's not all! These versatile and easily customizable systems can also be used to inform people about new products, company announcements, and notices of upcoming events! You can visually enhance your space and display metrics dashboards, your company's Instagram feed, or whatever you want everyone to see!
It Improves Employee Experience
Searching for a meeting room isn't only time-consuming, it's frustrating. Eliminating this frustration improves the employee experience. Digital signage solutions not only help with space planning, but also make it easier for employees to find their way around the workplace. Another benefit? Employees expect the tools they use in the workplace to look as inviting and user-friendly as the ones they use at home. And good digital signage solutions offer just that!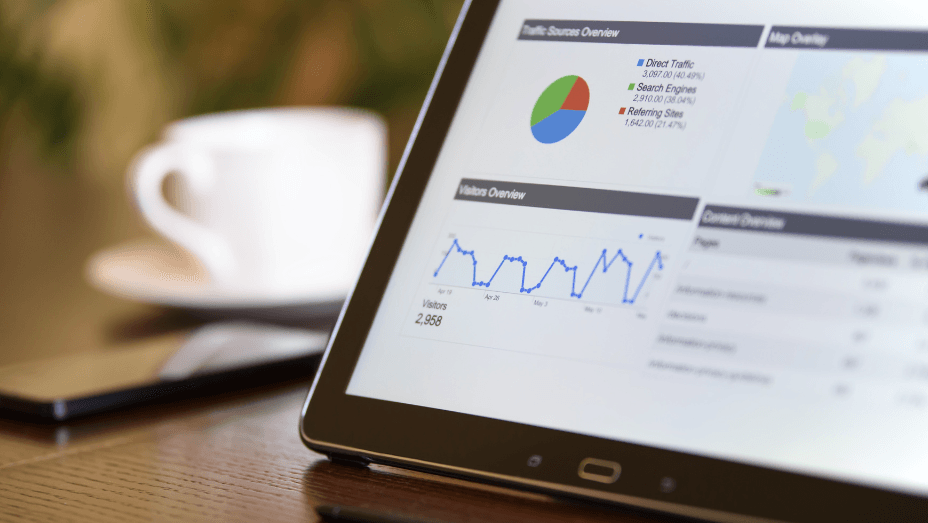 5 Meeting & Conference Room Signage Use Cases
Help your teams and visitors find their way around the office with real-time information about what's booked, what's free, and when meetings are taking place.
Display Conference and Meeting Room Availability
Use digital signage to display room availability status and avoid double bookings. All it takes is a glance to see who has booked the room, see all the upcoming reservations and find the next available slot. But what if there are no meetings going on, you may ask? Wouldn't that be a waste? Well, not necessarily! Screens used to stay blank, but today companies are increasingly thinking about how to make better use of them and turn them into a valuable resource for communicating with employees across the office.
Book Meeting and Conference Rooms on the Spot
See room availability at a glance! Instead of going all the way to your computer to check, you can simply look at the screen to get an instant overview of all meeting rooms, see which room is available, and go there. After all, you don't want to go through the trouble of searching for and "reserving" a room for a quick phone call – you'd rather just walk into the nearest available one. With a digital display, you can immediately see if a room is free and for how long, and book it right away.
Extend Meetings or End Them Early
Have you ever been kicked out of a room that someone else had reserved? With digital signage solutions, you can reserve the room for as long as you need it to ensure you can finish your meeting without interruption and without someone reserving the room while you use it. If you need more time in the room or end the meeting early, you can extend or end your reservation at the door without having to justify it to colleagues and lose your train of thought.
Prevent No-Shows to Optimize Meeting Room Utilization
Digital signage solutions improve meeting room utilization and ensure that unused rooms are automatically released so that "no-shows" are cancelled and the room is freed up for others. This allows employees to quickly find available meeting rooms, simplify ad hoc meeting room bookings, and provide an easy and efficient overview of today's events in the room. YAROOMS will end the room reservation if no user check-in is performed in time, for example.
Generate Usage Reports
Let's say you have 100 rooms in your organization and you want to know how busy those rooms are, whether some rooms are not being used and others are always booked, whether they are busier at certain times than others, and so on. The good thing is that you can get statistics for all of this! Use digital signage solutions to get insights into office space utilization so you can optimize meeting rooms and plan for the future needs of your employees.
How to Choose the Best Meeting & Conference Room Signage Solution
There are many types of digital signage solutions on the market, and choosing the right one can be difficult. Here's how you can go about it:
Step 1: Research
Define your business goals: What do you want to achieve with digital signage? Based on this, you should do your research. There are many software options, so it's important that you take the time to find the one that best meets your needs. Consider the type of display technology you plan to use (e.g. LCD, LED or plasma screens), and make sure the solution is compatible with your hardware.
Step 2: Evaluate Ease of Use
Choose a platform that is easy to use and manage. The best digital signage solutions for conference rooms are user-friendly and easy to implement, roll out and manage. Remember that most people are your regular employees, who will prioritise ease of use over complex, sophisticated features. Make sure you can use screens to display graphics, announcements, or KPI dashboards when meetings are not scheduled.
Step 3: Evaluate Compatibility
The solution you choose should be compatible with the hardware and calendar solution you use. While booking a room can be done without a digital signage solution, why not take advantage of the full functionality of your new software by integrating it with your other productivity and room scheduling tools? This way, you can effortlessly support the flow of information and ensure that everyone's workday runs smoothly.
Step 4: Evaluate Scalability
As your business grows, you need a platform that can grow with you. In the beginning you can use low-cost options like whiteboards or printed schedules to show what's going on. However, digital signage options are much better for easier content updates and a more modern visitor experience. You can make a great first impression with a digital welcome message and the larger your space, the more important it is that visitors know how to find their way.
Step 5: Evaluate Pricing
Some offices install tablets directly on the wall outside each room that display room availability and allow employees to book their own meeting times on the touchscreen. Other offices use another scheduling service such as Google Calendar or Outlook. There are many options for meeting room software, depending on what features and integrations you need, as well as your budget. Compare prices and choose a solution that fits your budget and still offers all the features you need.
Looking for a simple large-scale display with meeting events, directions, and room status? YAROOMS can help you! Our intuitive digital signage solution can help you enhance workplace experience for everyone who moves through your office – with real-time information about what's booked, what's free, and when meetings are taking place. It's time to improve the use of meeting and conference rooms once and for all!