Here are a few points of interest if you operate a coworking space and are looking to make better use of your available square footage:
Monetize Meeting Rooms Straight From Yarooms
With our new credit system, coworking spaces are now able to efficiently convert their rooms into revenue sources and to better serve the needs of their tenants.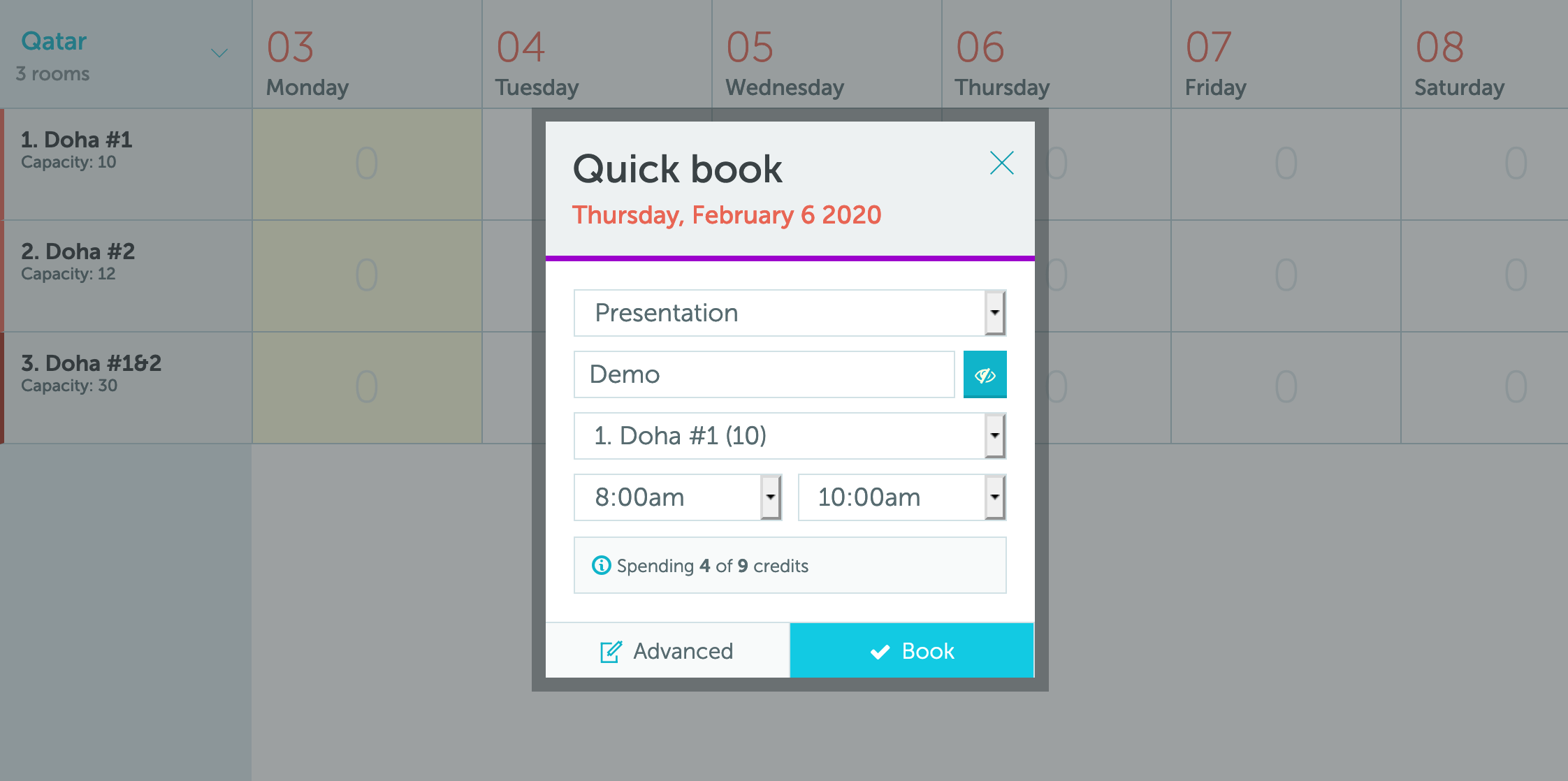 Each space defined in YAROOMS, from the smallest cubicle or pod to the largest conference room, can be set up to require credits for booking. When the room is booked by a tenant, it will consume credits accordingly. The number of required credits is set up by the administrator, it applies per single booked time slot and can vary for different meeting rooms.
Coworking spaces make up the most dynamic part of the real estate industry and require fast response and flexible adjustments. YAROOMS now takes care not only of the space booking aspect, but also the financial administration one.
Secure Payments Through Stripe
This first payment integration is made with Stripe – the leading platform for online payments. This guarantees a high level of security and reliability.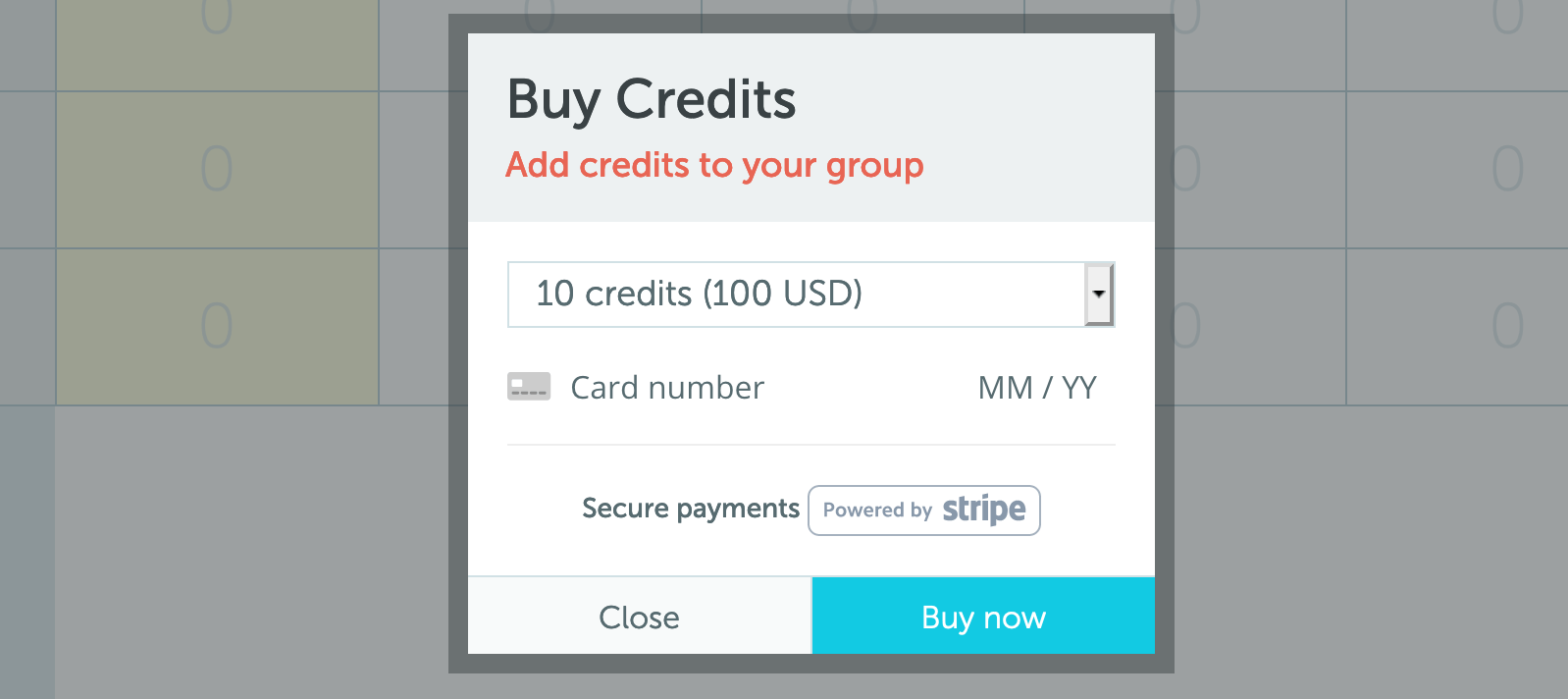 An important thing to mention here is that all the user payments towards credit purchase go directly into the coworking space's account. YAROOMS makes the transaction possible, but takes no part in it and therefore has no access to a tenant's credit card details.
Improved Tenant Meeting Room Quotas and Reporting
The credit system is based on credit quotas. Tenants have an alloted number of credits that are shared among their employees and renew every month. Once these credits have been used up, additional packages can be purchased, at a fixed price.
Moreover, coworking spaces may enforce cancellation policies that affect how credits are refunded (if a booking gets cancelled by the booker).
Advanced Booking Window Management
Time constraints can also be applied to the room booking itself, allowing users to book rooms in advance with varying degrees of granularity (from a few days in the future to as much as a few years).
Increased Visibility Thanks to the Entire Yarooms Platform
The newly integrated credit system adds an extra layer of visibility to space usage. With YAROOMS, usage data, thanks to the check-in enabled digital signage system, can offer a robust and accurate view of what a coworking space's tenants' needs actually are. Available rooms are visible to all involved parties, either in the apps (web, Outlook) or on the devices mounted at the door (YAROOMS DOOR).
If you own or work for a coworking space and would like to know more about this update, get in touch with us and schedule a demo with one of our representatives.
---
Image credits David Fintz (https://unsplash.com/@theotherworkspace)