Sustainability is becoming an increasingly important factor in the success of companies that want to remain relevant and competitive in today's world, and green human resource management (green HR management or green HRM) is one way to achieve this.
This strategy encourages companies to make better, "greener" decisions and ensure that all aspects, from hiring to training and development, are carried out in an environmentally-friendly manner. In this post, we'll go over the benefits of green HR for your company and show you how to implement it.
Green Human Resources Management Explained
Business and sustainability are all about green HR management in recent years, but what is it really? Simply put, the concept refers to a set of policies, systems and practices aimed at encouraging employees to engage in environmentally-friendly behaviors in the workplace. The aim is to further develop the company's mission as a socially responsible company determined to reduce the environmental impact of its operations.
This is to be achieved through a combination of effective employee management and sustainable HR management, i.e., a holistic approach to managing a company's human resources that takes into account the environmental impact of the company's operations. This can range from reducing energy consumption and waste to promoting green initiatives in the workplace.
The Role of HR in a Sustainable Workplace
The world is becoming increasingly concerned with sustainability, so it comes as no surprise that sustainable workplaces are on the rise. An environmentally-friendly workplace meets the needs of both employees and employers, reduces greenhouse gas emissions, increases employee productivity, and lowers costs,
It is possible to improve the sustainability of a workplace in many ways, but human resources play a major role. By developing policies and procedures that promote sustainable practices, such as recycling and energy efficiency, HR can help. These issues can also be taught and discussed with employees to ensure everyone in the organization is on the same page and create a culture of sustainability.
By taking a leadership role in creating a sustainable workplace, HR can positively impact the environment – but there's more! As a result of sustainable HR management, positive financial, human, and social results can be achieved, alongside the ecological impact.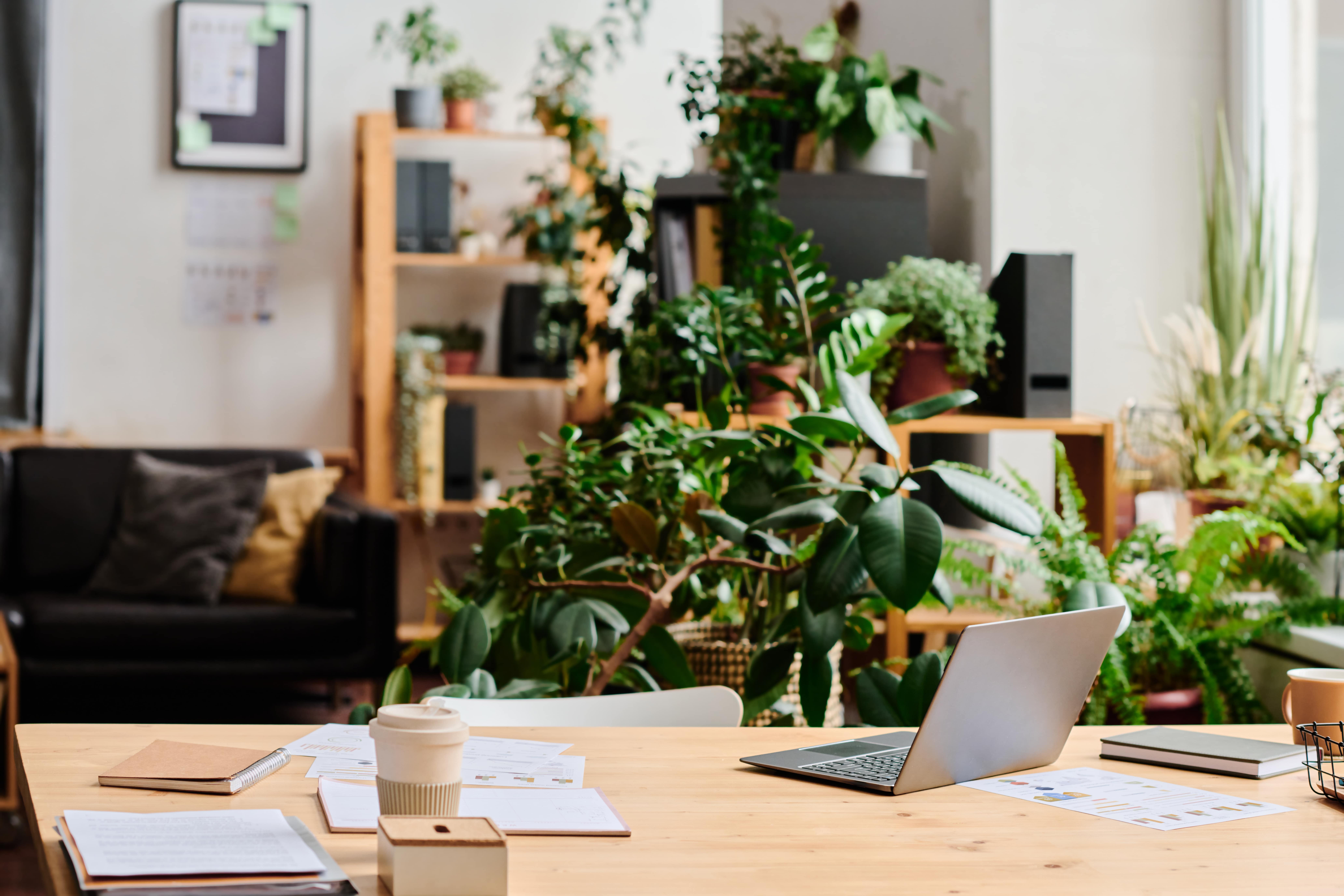 Benefits of Green HR Management
There are many benefits to adopting green HR practices. For one, a company can save money by reducing its carbon footprint. In addition, green HR practices can improve employee morale and engagement, as well as organizational efficiency and effectiveness. Here are some benefits of green HR management:
Improved Communication and Collaboration
Green HR management can help improve communication and collaboration within an organization by promoting transparency and encouraging employee participation in environmental initiatives. All hands on deck!
Increased Employee Engagement
Engaging employees in green initiatives can increase employee satisfaction and motivation, as well as improve job performance. The feeling of contributing to something so big can quickly improve both mood and mindset!
Enhanced Organizational Efficiency
Green HR management practices can help streamline processes and procedures, resulting in increased efficiency and productivity. The bonus is that these practices help organizations create a green workforce that understands and values environmental initiatives!
Reduced Costs
Adopting green HR management practices can reduce a company's operating costs, for example, by reducing energy and water consumption, waste disposal, and office supply expenses. This means that companies cannot only save money, but also contribute to environmental protection at the same time.
Improved Sustainability
Implementing green HR policies and practices can improve an organization's sustainable development goals by reducing its impact on the environment. Energy efficiency measures can reduce energy consumption, water-efficient fixtures can reduce water usage, and using less paper and toner and ordering office supplies in bulk can help reduce office supply expenses and waste.
Are There Disadvantages to Green HR Management?
One of the main disadvantages is cost. Implementing and sustaining certain green HR initiatives can require an investment of time and resources. Another disadvantage is that it can create additional work for employees; for example, recycling programs require employees to sort materials into different bins. Other green initiatives, such as energy-saving practices, may require employees to change their daily routines.
However, even though green HR management can be costly, it doesn't have to be if you integrate sustainability into your everyday operations – including the technology that you use. YAROOMS is a highly cost-effective way to track carbon emissions without creating additional work. Employees simply commute and use the office as usual, and YAROOMS calculates the carbon footprint of all these actions.
Remember that the main purpose of green initiatives is to reduce the negative impact of energy consumption and pollution. Since companies also contribute to environmental problems, it is honorable to make an effort to contribute to solving some of these problems and start green initiatives in response.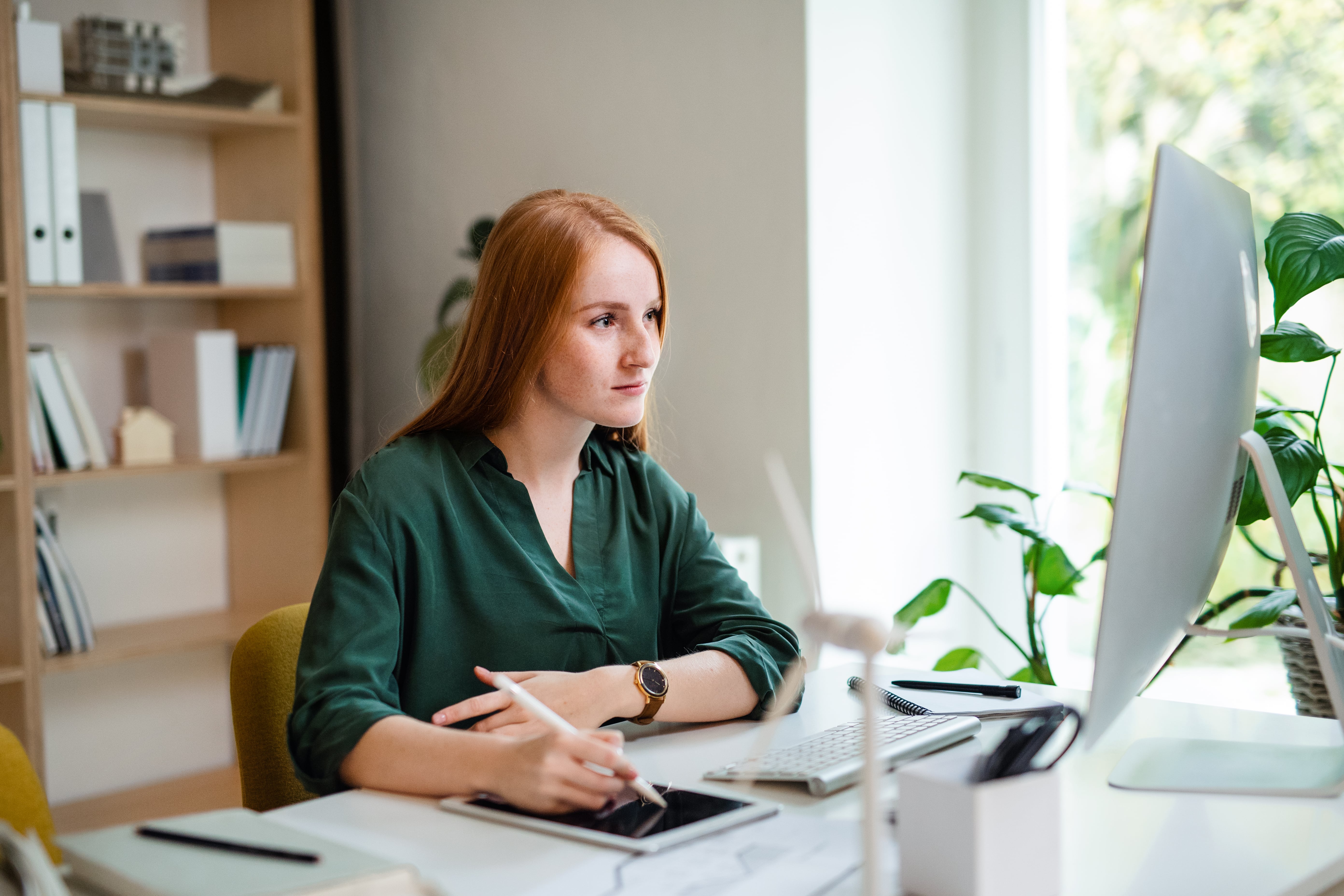 Examples of Green HR Management Practices
Having employees use public transportation, encouraging remote working, conducting energy audits, going paperless and using recycled materials, and incorporating sustainability considerations into employee training programs are just a few examples of how green HR management can be put into practice.
By taking steps to reduce the environmental impact of their operations, you cannot only do your part to protect the planet, but also improve your bottom line. Here are some ideas that can help you in your sustainability efforts:
Transparent Sustainability Goals
Setting sustainability goals is an important part of green HR management. To be effective, these goals should be transparent and openly communicated to all employees and stakeholders. Some examples of transparent sustainability goals include:
reducing the company's carbon footprint
setting targets for reducing electricity consumption
increasing the use of renewable energy sources
reducing waste and increasing recycling rates
Achieving these goals requires the commitment and cooperation of everyone. By making them transparent, everyone can see the progress and feel part of the solution. Another tip would be to ask leaders to set green goals and responsibilities for their teams, and perhaps reward the best team at the end of the quarter with a cash prize or team-building activity!
Sustainability-Focused HR Policies
In order to implement green HR management practices, organizations must have sustainability-focused HR policies in place. Some examples of such policies include the following:
incentivizing employees to walk, cycle, carpool or use public transportation to work when possible
introducing green office initiatives, such as encouraging employees to recycle and use recycled materials, using energy-efficient office equipment, or introducing a "Bring Your Own Mug" policy
encouraging flexible work arrangements, such as offering employees the opportunity to work from home one or more days per week or having flexible work start and end times
establishing employee committees to develop and implement sustainability initiatives in the workplace, or offer rewards and recognition to employees who participate in green activities outside of work.
Incentives for "Green" Behaviors
Studies clearly show that employees are more likely to be motivated by a company's green HR practices (these include behaviors such as favoring green products over non-green ones, reducing waste, using recyclable products, using water and electricity sparingly, and so on) if they are paid in accordance with a green compensation plan or green performance appraisal plan.
Companies can encourage sustainable practices by incentivizing such behaviors. In this way, they send a clear signal that they value sustainability, are committed to promoting environmentally-friendly practices, and are willing to improve their processes in ways that allow for greater care for the environment while keeping the interests of their employees in mind.
For example, they can offer their employees cash rewards for carpooling, biking or taking public transportation to work. Or they can give their employees gift cards for completing energy-saving tasks, such as conducting an energy audit at their workplace. They could even subsidize the cost of memberships in environmentally-friendly organizations! The possibilities are endless – what would you choose?
Learning & Development
As a specialized function of HR, learning and development (L&D) is defined as the process of equipping employees with specific skills to achieve better organizational performance. This includes environmentally conscious behaviors that contribute to the wellbeing of an organization.
The ongoing digitalization of life is making it increasingly easy to go green, for example by reducing emissions as a result of the prevalence of remote working. Therefore, now is a great time to promote such behavior among employees and link them to the company's environmental objectives. It helps if the managers are willing to set the example for the rest of the staff!
To raise awareness about the importance of sustainability (which can become an important element of employee development), you could send out a newsletter with the latest eco-friendly solutions they could implement in the workplace, or host workshops with green influencers to educate people about the issue.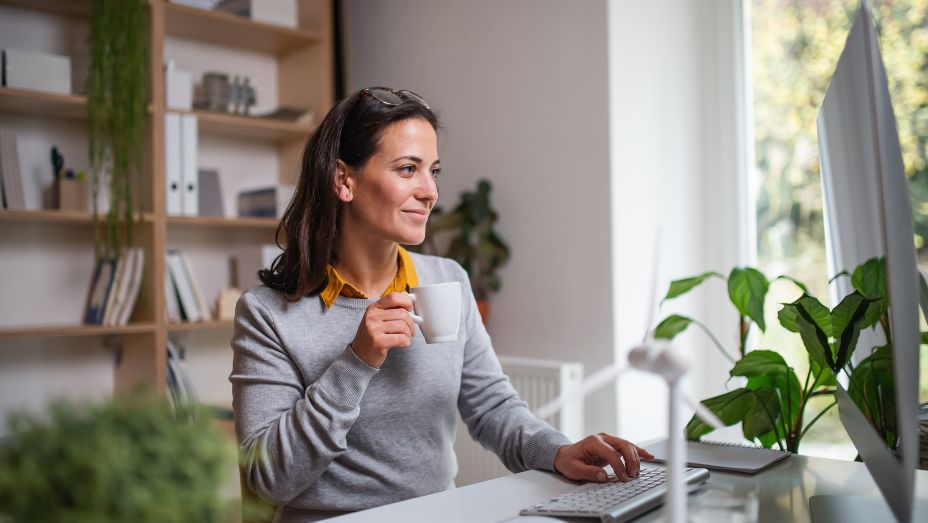 How to Implement Green HR Management
Now you know that implementing green HR management can be a great way to improve your workplace productivity, reduce costs and create a greener organization. The time has come to develop a strategy that benefits both your company's bottom line and the environment!
Then, with careful planning and implementation, green HR management can easily become part of your company's core values and culture. If you're looking for ways to start implement green HR management, here are some examples:
Encourage employees to walk, cycle, carpool, or use public transportation. You can do this through free secure bicycle parking, subsidized parking for carpools, or discounts on public transportation. Another option is exploring partnerships with local businesses to get discounts on gear from local bike shops!


Implement flexible work arrangements. Such arrangements can help reduce carbon emissions by reducing the need for commuting. Even on days when meetings are held, opting for virtual meetings and events instead of in-person meetings can save travel emissions.


Promote sustainable practices such as composting food waste, purchasing recycled or environmentally-friendly office supplies and equipment, and reducing paper use by encouraging employees to use digital formats. If you're struggling with creating a paperless office strategy, here are a few apps that might help!


Implement measures to reduce energy consumption in the workplace. If you don't get enough natural light during the daytime, choose energy efficient light bulbs that consume less power and last for longer periods of time. Remember to also switch off equipment when not in use, and print only when necessary.


Encourage recycling in the workplace by placing informative recycling materials in common areas with high-traffic, common areas and behind actual recycling bins. Be sure to use clear and effective labels and you're all set. You can even create incentives for employees who do their part!


Educate employees about sustainable development and engage them in company-wide sustainability initiatives. You should report progress toward sustainable development goals to shareholders and even offer a reward to the team who is being the most consistent!


Workplace sustainability competitions can be a great – and fun! – way to motivate employees and get them thinking about ways to reduce their environmental impact. There are just a few things to keep in mind: make sure the goals of the competition are clear and achievable, that there is enough prize money or other incentives to motivate employees to participate, and that the rules are fair and evenly enforced!


Using the right software can also make a difference. Take YAROOMS, for example. Our app has an interactive floor plan with real-time occupancy and availability statistics that can help you make "green" maintenance adjustments, such as turning off lights and adjusting heating systems in unoccupied areas!
Are you ready to implement green HR practices? Great! Make sure the leadership team is on board, conduct a needs assessment to determine which areas of your organization need your attention the most, and start implementing new, green processes. We're rooting for you – and the planet!