According to Statista, 74% of businesses choose to buy "as a service" products because it allows them to be flexible. Avoiding bursting and moving from CapEx (Capital Expenditure) to OpEx (Operating Expenditure) ranked as the second, respectively third most important reasons.
The result? Over two-thirds of the software businesses use is sold on an "as a service" model.
Quantitative research can only go as far -- so we decided to ask business leaders what, more specifically, make them buy workplace software. Here's what we learned.
Creating a Checklist for Buying Software
Several business leaders told us they have already set up a clear checklist for buying workplace SaaS products. This helps them sift through the noise and decide on software that will actually help their bottom line.
First of all, it's important to remember that these tools are just tools: they're not going to make or break your business by themselves. You need to be careful about how much you rely on them, because if you're expecting them to do all the work for you, then you'll get frustrated when they don't.
Second, it's important to remember that the technology industry is changing rapidly—even faster than other industries—so the software you buy today might not be as good in three years as it is today.
Finally, it's important to remember that each company's culture and needs are different, so even though something may work well for one organization doesn't mean it will work well for another organization with different needs.
Gauri Manglik, CEO & Co-founder of Instrumentl
"For us, when buying workplace software there are a handful of criteria that are non-negotiable. These are:
Being compatible for Mac and Windows / Apple and Android. With a range of employee devices it's essential that the software will work across all of them, and not only function but perform equally (there are some platforms that perform better on Android for example than Mac, but we need full features across both.)
Cloud Based Software - gone are the days of using CD's to install programmes - we only want to access cloud based downloads with the capacity for storing data and being backed up online. We don't want to risk losing any documents or work through them being stored on hard drives and want 'anywhere' access to facilitate remote working.
CPU - Cost per user is important - we need multiple user licences and we don't want to be paying eye watering amounts when these numbers increase."
-- James Parkinson, Head of Marketing Content at Personnel Checks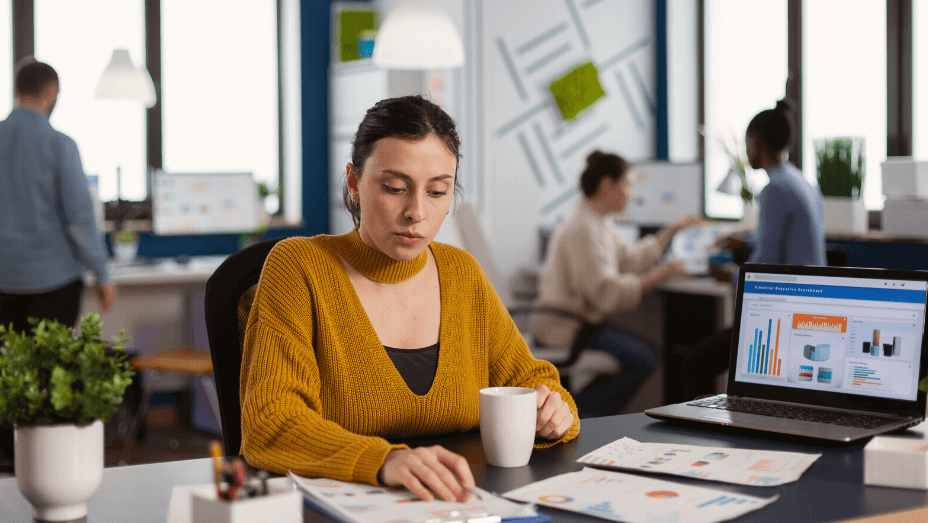 Make Sure It Fits Your Budget
Naturally, businesses want to make sure they get real value for their money. However, this doesn't always mean getting the cheapest option out there. As Tomek told us, it's all about buying SaaS that helps your team be more efficient -- and avoiding shelfware people won't actually use.
"One of the key criteria I use when evaluating these tools is pricing. While I understand that high-quality software can be expensive, I also want to make sure that I am getting good value for my money. As my organization is a startup that dynamically grows and evolves, I have to pay attention to the scalability of the software in relation to its pricing. It's all about making sure that the software can scale with us without incurring excessive costs. What I always look for are flexible pricing models, such as pay-per-use or pay-as-you-go options.
In the end, what makes a software purchase a good one is if it helps my team to work more efficiently and effectively. Therefore, one of my biggest concerns when making a decision is the risk of buying shelfware. I want to make sure that the software I invest in is actually being used by my team and delivering value to our organization."
-- Tomek Młodzki, CEO at PhotoAiD
"Firstly, pricing is a key factor. We have to ensure that the software we purchase fits within our budget and provides us with the features and capabilities that we need to efficiently manage our operations. In addition to pricing, we also consider the references and reviews of the software. We look for feedback from other organizations and users to ensure that the software has a track record of success and is a reliable solution.
One of my main concerns when making a decision is the potential for buying shelfware. This is software that ends up not being used or adopted by our team, resulting in wasted time and resources. To avoid this, we carefully evaluate the software's user interface, ease of use, and functionality to ensure that it meets our needs and that our team members will be able to easily adopt and use it.
Another key concern is the level of customer support and training that is available. We want to make sure that the software provider offers robust support options, including online resources, training, and responsive customer service, to help our team get the most out of the software.
Ultimately, what makes a software purchase a good purchase is if it helps us achieve our organizational goals and objectives. This includes improving productivity, streamlining operations, and enhancing collaboration and communication. If the software meets these goals and is well-received by our team, then it is a good purchase."
-- Jon Morgan, CEO at Venture Smarter
"When we buy new workplace software, we always focus on pricing and overall value. It can sometimes be hard to compare options based on price alone, which is why overall value is an important factor. When we consider the overall value, we look at how it will save us time, resources, or money. While sometimes the cheapest tool is the best option, that's not always the case. Sometimes it's worth spending a bit more if there are significant savings in terms or time and/or resources."
-- TORY JON, Founder, CamperFAQs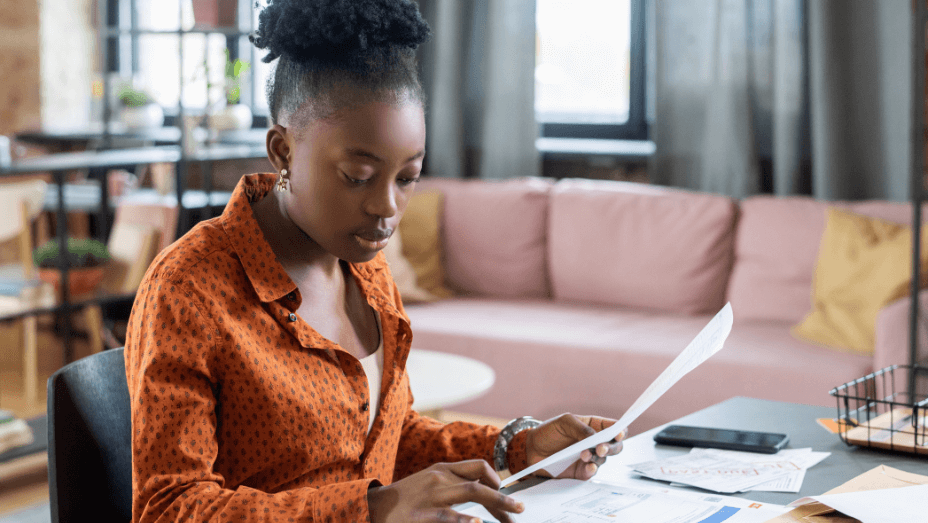 Will It Actually Help You?
When buying SaaS, you also need to consider the actual impact it will have on your organization. This means doing some research to find out whether the software is really going to help you one way or another. Think things through and consider your specific use cases to ensure your SaaS will match your actual needs.
"One of our considerations when evaluating our project management platform was its ability to handle complex project processes. We also examined its pricing and whether it provided good value for money compared to similar software options.
However, we were used to the traditional project management approach, so we were concerned that the purchase would have low user adoption. To tackle this challenge, we involved our team in the decision-making process and organized tutorials to help them get familiar with the software's features and capabilities.
Looking at how things are now, I can say that it is worth our investment as it allows us to seamlessly create a master task list and track case-related deadlines. The software's reminder and notification features also let us meet our clients' needs on time and be on the same page with them."
-- Riva Jeane May Caburog, PR/Media Coordinator at Nadrich & Cohen Accident Injury Lawyers
"There's one thing that makes a software purchase a good one – it solves a problem or challenge you were facing that was costing a significant amount of time, money, or resources, or a combination of any of those three things.
We recently purchased a new CRM software because our previous solution of using Google Docs, forms, and spreadsheets just wasn't cutting it anymore. While it was functional, it was also time consuming and data had to be entered manually, leaving room for errors and delaying access to data if someone hadn't input it when they were supposed to. We decided to invest in a proper CRM to alleviate these issues and to make the whole process more efficient. In this case, it saved us both time and resources, as employees who were tasked with data entry are now able to do it in half the time using the CRM, freeing them up to work on other business functions."
Cynthia Davies, Founder & CEO at Cindy's New Mexico LLC.
Compatibility with Your Existing Systems and Processes
There's no point in buying software that doesn't integrate with the tools and systems your team already uses. Workplace leaders need to make sure that any new software they purchase can easily connect to their existing systems and workflows.
"As a CEO of a fully remote company, I have experience carefully evaluating software, since our online programs essentially are our workplace. One of the universal criteria we use to evaluate tools is compatibility with our existing systems - we want to make sure it would be easy for our team to adapt to and integrate into their workflows. Since Slack is our main hub, we look for software that has pre-existing Slack extensions, or that can be integrated into Slack with a third party app. Automation potential is also important, since we're big on automating simple processes to free up employees to focus on higher level tasks. Pricing is also important, as we didn't want to overspend on a tool that wouldn't provide significant value. Our main concern was ensuring that the software would actually improve productivity, rather than becoming "shelfware" that's rarely used. Overall, what makes a software purchase a good purchase is its ability to solve real problems efficiently while providing long-term value and ease of use for all stakeholders involved."
-- Michael Alexis, CEO at Teambuilding
"Early this year, we purchased a project management software to help manage our team's tasks and projects. Our choice happened to be the best tool that matched the criteria we set for project management software. Not only was it within our budget range, but it also had positive user reviews, and its features were compatible with our team's workflows.
When making the decision, our main concern was ensuring that the tool would be manageable for our team members, as many were unfamiliar with project management software. As a solution, we provided ample training and product walkthroughs to the team to help navigate the tool. We also made sure to reach out to customer support whenever we had questions that none of the team members could answer."
-- Allan Stolc, CEO at Bankly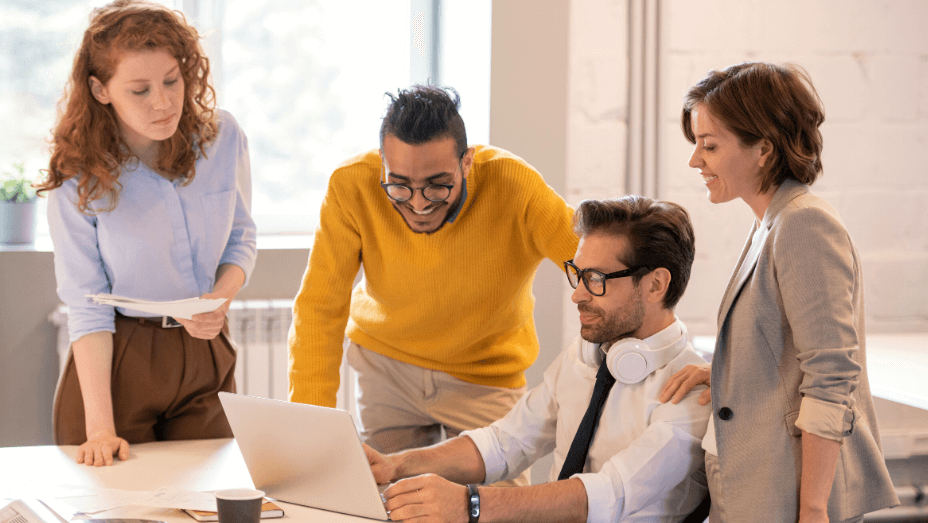 Ask the Right Questions and Test the Product
You don't have to go blindly into spending hundreds -- or thousands! -- of dollars for software you're not sure you need. Doing research, asking questions, and getting a demo or trial of the software are all great ways to get a better idea of what it actually does -- and whether it's helpful for your business.
"I've bought software worth $1+ Million over the past decade. Right now, I help leaders and decision-makers choose the right HR and Business Software through unbiased reviews. Also, we just recently purchased a project management tool and a remote workforce management tool in the past couple of months.
Of course, pricing, references, UI, etc., are some of the most important things to consider when buying business software. However, evaluating your company's specific needs is more important before making any decision.
For example, there are many top project management tools. They all offer a wide range of features and can easily satisfy almost all organizations' needs. The defining aspect here is to see how one tool can support your operations better than the others. It can be through a specific integration that one tool offers, or a specific geographic location another tool covers.
Another important thing to do when you're in the process of buying software is to ask a lot of questions to the vendors. Here are some examples:
Can you show me what employees see through their accounts?
Does your software leverage any artificial intelligence (AI) or machine learning for process automation?
Is your software easy to implement, and would I be able to set it up myself?
What business apps does your product integrate with?
What metrics have you used to prove the effectiveness of your software?
Once you have circled on a winner, it's vital to demo the tool for a week or two to check how it works and integrates well with all your workflows firsthand. Only then, a decision should be made to permanently purchase and implement."
-- Phil Strazzulla, Founder at SelectSoftware
Conclusion
Choosing the right software for your business can be a daunting task, but it doesn't have to be. By understanding your needs, researching the product, and asking the right questions, you can make an informed decision that will benefit your organization for years to come.
Stay away from noise, identify specific needs, and choose software that matches your business as much as possible. Building your own solution is a feasible option -- but good SaaS will usually cover you well enough to make buying software an even better option.