The pursuit of ha cost-effectiveness. This seems to be your biggest challenge as a facility manager these days. With global inflation impacting workplaces and organizations directly…

You need to do more with less. To juggle multiple pressures: of time, cost, and of quality.

To reduce costs — optimizing processes, implementing new sustainable procedures and maybe even implementing strategic outsourcing — all while you're maintaining or even improving quality.

So, how do you strike a balance?

You start to make better use of your workplace data.

Here's how…

TLDR:
In these inflationary times, FM managers are striving to strike a balance between the challenge of keeping costs down and of maintaining (or even improving) quality. Yet, most of them aren't making effective use of all the data at hand to cut down costs.


Data — the right datasets, turned into actionable insights — can help you better juggle the pressures you're dealing with these days and identify cost-reduction opportunities.


And a workplace management technology makes your most reliable source of data.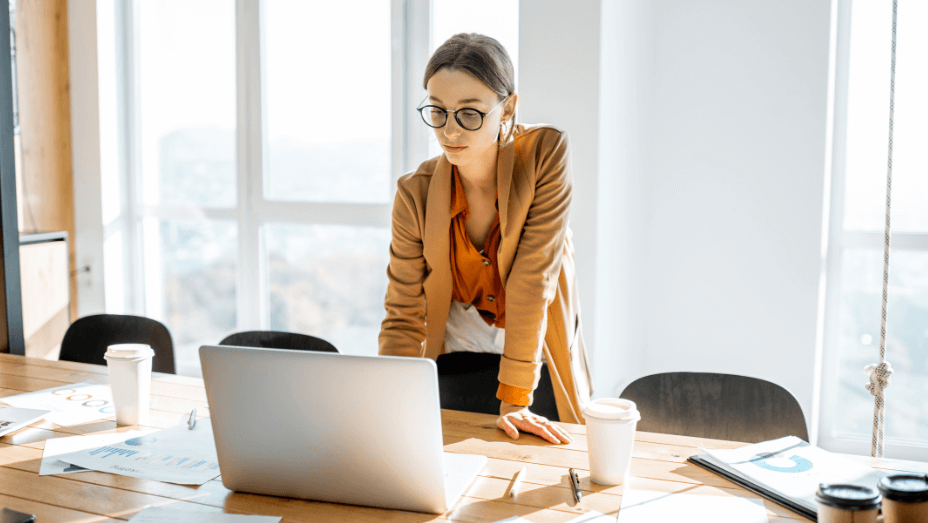 The Importance of Data in Facility Management

Data — the right datasets, the right data profiles, turned into meaningful insight — stores the power to drive key organizational decisions.

A power that you might not be aware of even if you're using data in your day-to-day operations.

Or that you might just not use to its full potential.

Here's exactly how data helps you take better facility management decisions:
It helps you power your future planning and decisions with accurate information about your building's current condition: with current condition data at hand, you're able to provide a more strategic perspective on cost-reduction opportunities and the best practices to be implemented.


It helps you optimize whole-set costs. So that they perfectly suit the actual (and current) usage needs and occupancy: a broader spread of asset lifecycle data helps you make better decisions to support your organization's long-term net zero goals (supporting decisions towards the decarbonization of assets).


It helps you identify exactly how and where energy is being used within the facility you're managing: you'll then be able to assess, more accurately, the (good or poor) correlation between energy usage and the actual facility occupancy/usage/asset operational efficiency.


It helps you predict, more accurately, the lifespan of assets within the building: you can forecast future spending.


It helps you determine the real asset TCO (Total Cost of Ownership): you'll then be able to make better decisions in terms of energy purchase agreements. For instance, you might learn that it's actually not effective to save costs on maintenance if this comes with a bigger price tag: assets need to get replaced more often.

And yet, three-quarters of respondents of the 2022 RICS UK Facilities Management Survey answered that better data analysis, better benchmarking of performance, and better insight, are still needed in this industry.

In other words, despite the clear benefits, most FM managers don't make the most out of the data at hand. Missing the opportunities that a more effective and strategic use of the data would reveal to them.

So, let's talk about how you can use data to its real potential in your FM operations to:
make more informed decisions
save energy wherever you can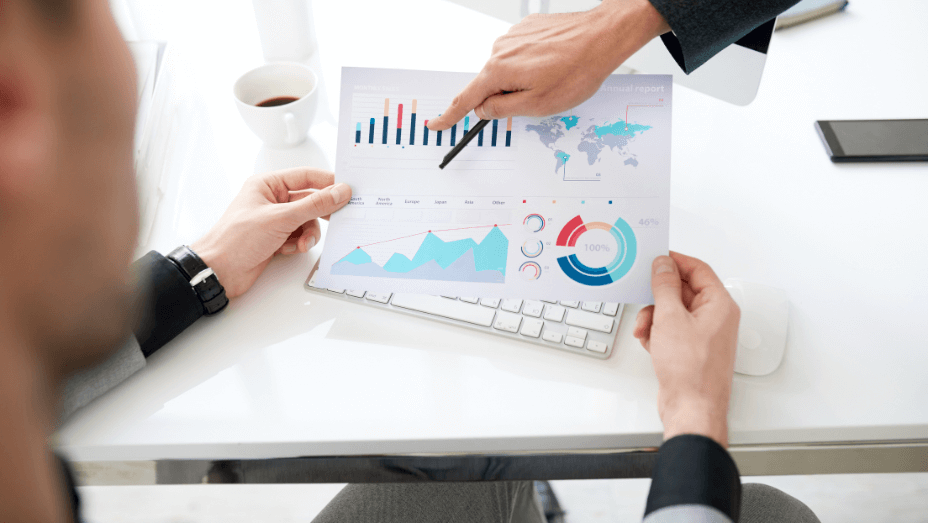 Understanding the Total Cost of Ownership of Your Office
But before you start optimizing with data, you need to know where you stand today. To identify and assess the current TOC (Total Cost of Ownership).

Which is nothing more than the total costs associated with your office technology (goods, equipment, services) over its entire lifecycle.

How do you calculate your managed facility's TOC?
First, you make an inventory of ALL the equipment: list and examine every device (even those labeled as "insignificant", that still are resource-consuming and those placed in storage or discarded) to gain a clear picture, identify patterns, and analyze behaviors. Put together a list of all devices and their users.


Next, examine how each device is being used and the expenses with each one of them: examine invoices, and contracts with current vendors and also estimate the monthly volume for each device in your inventory.


Then, take a deeper dive into what the collected data actually means: are there devices being used (noticeably) more than others? Are there big discrepancies between costs? With the total costs and volume at hand, you'll gain a deeper, more accurate insight, spot discrepancies, and identify opportunities for reducing costs without compromising on quality.
Speaking of which…
Cutting Costs Without Cutting Quality With Data

Now that you know the benefits of using data in your facility management operations, let's get into the "how-to" of optimizing costs without compromising on performance… with data.
Planning Ahead and Scheduling Maintenance in Advance
You can use data to get (more) proactive.

With large datasets of powerful data available on:
what spaces are actually being used
when was the last time they were cleaned
what devices are being used
when was the last time they got their periodical maintenance
… you can (better) plan ahead and put together more effective maintenance procedures. And an overall maintenance plan that'll help you reduce operating costs long term.

Pro Tip! A predictive analysis technology will help you better… predict the downtime for certain repairs, the service life of parts, how many work hours you'd reduce by implementing an effective maintenance protocol, etc.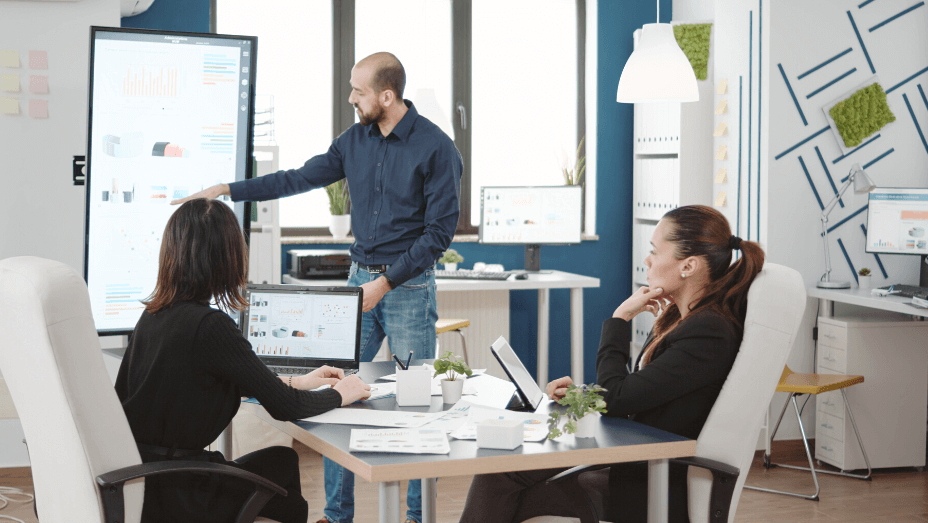 Optimized Space Management
Data gives you real-time insight into the occupancy and average office space utilization, the number of no-shows, and the number of bookings.

With such an accurate bird eye's view perspective, you can easily:
identify opportunities for downsizing

allot spaces that can be easily configured by work shifts or time-slots
Streamlined Collaboration Between HR and Facilities
Don't underestimate the power of shared data.

But first, here's a scenario you might know too well:

Everyone in your FM department struggles to come up with solutions for maintaining a full-sized office. With all the costs of time, energy, and… money involved.

And meanwhile, the HR department in your organization is raising work-from-home quotas without informing your team about it.

Sounds familiar?

Now, imagine how much time and effort such type of data shared with the FM department would save. With fewer employees onsite at the same time, some areas of the office could be, in fact, temporarily closed.

And costs reduced.

The Growth of Sustainability Management

According to the same facilities management survey previously mentioned, 85% of the survey participants expect sustainability management to be the fastest-growing area of FM.

No surprise there, considering the rise of ESG and the requirement to be compliant and report on your emissions.

But keeping track of sustainability data — metrics on electricity, waste, heating fuels, paper, business travel… water used in the building — is also a powerful way to improve your workplace's energy efficiency.

Just think about how having access to indicators and metrics related to employee commute can help you identify opportunities for reducing the company's CO2 emissions.

It gives you the power to actually influence the corporate carbon footprint.

Because yes, sustainability data is power.

Yet, surprisingly enough, energy costs are still an untapped opportunity for saving costs.

Step out of THAT crowd and get energy into the equation for potential cost reduction.

Especially when you have such powerful data at hand to turn into even more powerful insights:
An inventory of ALL the devices used (and partially used) in the facility
Data on all the expenses related to them
A total of all the available working spaces and, even more importantly, clear data on their actual usage
An accurate energy usage assessment
Use this data to make informed decisions and the building you're managing more energy-efficient. More cost-effective.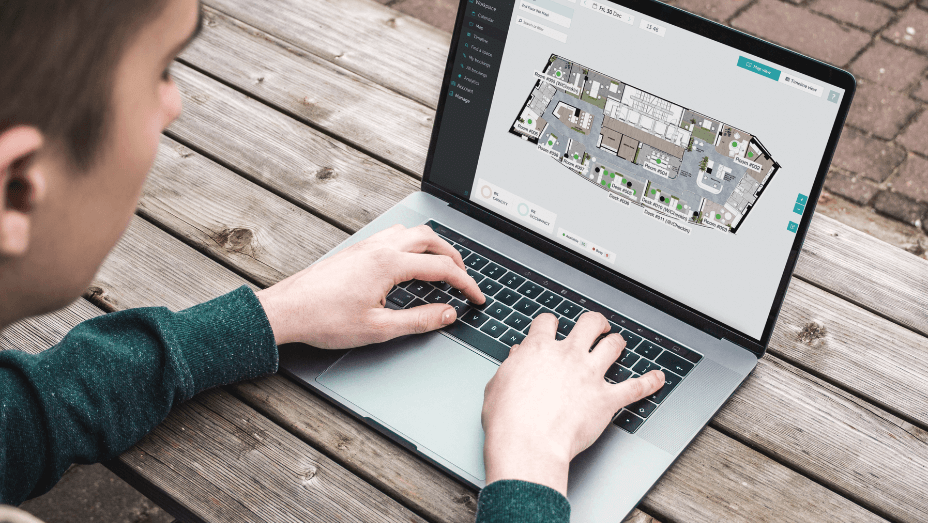 Workplace Technology: The Most Reliable Source of Data
Relevant, accurate, real-time.

These are just 3 key characteristics of (truly) powerful workplace data.

And (powerful, configurable, and easy to use) workplace technology — workplace analytics platforms, building automation systems — makes your most reliable source of information.

Here's why:
It helps you take the guesswork out of your workplace optimization strategy turning data into spatial intelligence
It pulls data from multiple sources for more in-depth, meaningful insights
It provides you with granular data on office space and building usage
It integrates with your existing technology stack so that it provides a single source of data for anyone in the company
But let's talk specific workplace technology.

Let's talk… YAROOMS. Because it ticks all the must-haves off your list as a facility manager looking for the right workplace tool to help you juggle the increasing pressures of time, cost, and quality in inflationary times.

How exactly? It gives you a solution for all the FM challenges you're facing:
Desk-booking software: it helps you make informed decisions and improve the efficiency of your office space usage — leveraging space management and analytics —by identifying opportunities for downsizing. And saving real estate costs.

Just imagine: you get a real-time occupancy and availability overview. You know, at a glance, at any moment, how many desks are booked and how many are still available. And this real-time monitoring helps you make the best office space-optimizing decisions. In real-time…
Workplace analytics: get all the data you need on no-shows, most booked areas in the
office, and employees who've been booking office space the most often. Here, the heatmap that YAROOMS provides you with helps you to actually see which are those areas, around the office, where employees tend to gather together the most. And you get to identify the less frequented/less booked and therefore underused spaces in the building, as well.

Use this data to drive insights on how to better optimize the workplace. So that it better serves the employees. All while detecting issues (i.e. less popular, underused areas in the office) and seizing opportunities for optimizing costs.

Shared workplace platform to be used by both HR and Facilities departments: with shared access to the same source of data, you don't run the risk of having the HR team unknowingly "sabotage" your efforts to strike a balance between performance requirements and cost-saving expectations.

Employee commute profile: with data related to the regular commute details for each employee, it's easier than ever to track and control your company's Scope 2 and Scope 3 CO2 emissions. The Carbon Dashboard you have access to, with all employees' commute profiles to monitor and analyze, helps you identify areas of improvement when it comes to the environmental impact of the facilities you manage.

Yes, the pressure on your facility manager's shoulders, these days, is real. And yes, it's expected to get even more intense.

But you're not helpless here. You have the power. The power of data.

Now that you know the real benefits of making the most of it and you have the information on the most reliable source of workplace data available, all there's left for you to do is… use this info.

Otherwise, it's just whining reacting over acting.