Emissions of the anthropogenic greenhouse gasses (GHG) that drive climate change and its impact around the world are growing. According to the latest findings of the Intergovernmental Panel on Climate Change, to limit global warming to around 1.5C (2.7°F), the global greenhouse gas emissions would have to peak before 2025 at the latest and be reduced by 43 per cent by 2030. Global temperatures will stabilize when carbon dioxide emissions reach net zero.
As a result, the need to accelerate efforts to reduce GHG emissions is accelerating. Existing government policies will not sufficiently solve the problem. Leadership and innovation from business is vital to making progress.
Scopes 1, 2 and 3 of Carbon Emissions Explained
GHG emissions are divided into three categories for businesses and organizations:


Scope 1 emissions (i.e., direct emissions from owned or controlled sources)
Scope 2 emissions (i.e., indirect emissions from the generation of purchased energy consumed by the reporting company)
Scope 3 emissions (i.e., all other indirect emissions that occur in a company's value chain) – represent the largest source of emissions for companies.
According to the Corporate Standard methodology, companies are required to report all Scope 1 and Scope 2 emissions, while reporting Scope 3 emissions is optional. Let's dive deeper into what each of the "Scopes" means:
What Are Scope 1 Emissions?
Scope 1 emissions are generated by operations that are owned or controlled by the reporting company. For example, emissions from combustion in owned or controlled boilers, furnaces, vehicles, etc.; emissions from chemical production in owned or controlled process equipment, and indirect emissions.
What Are Scope 2 Emissions?
Scope 2 emissions come from the generation of purchased or acquired electricity, steam, heating, or cooling consumed by the reporting company.
What Are Scope 3 Emissions?
Scope 3 emissions occur from sources owned or controlled by other entities in the value chain (e.g., materials suppliers, third-party logistics providers, waste management suppliers, travel suppliers, lessees and lessors, franchisees, retailers, employees, and customers).
Scope 3 emissions include both upstream and downstream emissions resulting from the production of purchased products, transportation of purchased products, or use of sold products.
Upstream Scope 3 emissions relate to: purchased goods and services; capital goods; fuel- and energy-related activities; upstream transportation and distribution; waste generated in operations; business travel; employee commuting; upstream leased assets.
Downstream Scope 3 emissions usually result from: downstream transportation and distribution; processing of sold products; use of sold products; end-of-life treatment of sold products; downstream leased assets; franchises and investments.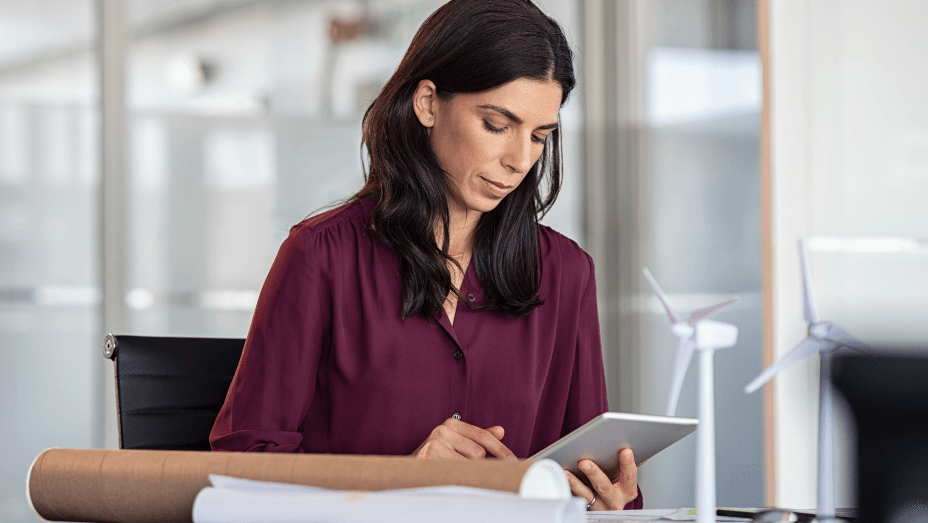 Why Scope 3 Emissions Are So Important for Businesses…
Scope 3 Emissions Account for More Than 70% Of a Business' Carbon Footprint
According to the UN Global Compact, Scope 3 emissions account for a massive 70% of the average corporate value chain's total emissions, so it's crucial that companies tackle Scope 3 emissions to limit global warming to 1.5°C.
Scope 3 Emissions Are Becoming More Regulated Internationally
There is a high pressure at international level to reach a common agreement on regulating Scope 3 emissions and to transparently introduce companies' engagements under the public eye.
Consequently, multiple regulators such as: the US Securities and Exchange Commission (SEC), the European Commission, the Science Based Target initiative's (SBTi) are pushing companies into committing to reduce their carbon footprint and to publicly disclose their strategies. For example, SBTi' s Net Zero standard saw more than 3,000 organizations globally affiliating with it. Additionally, the International Sustainability Standards Board (ISSB) drafted recommendations requiring qualitative information to explain how reported emissions were calculated.
Tracking Scope 3 Emissions Brings Multiple Benefits
There are numerous benefits associated with measuring and reducing Scope 3 emissions, such as:
Assessing where the emission hotspots are in the value chain.
Identifying resource and energy risks in the supply chain.
Identifying energy efficiency and cost reduction opportunities.
Engaging suppliers and assisting them to implement sustainability initiatives.
Improving the energy efficiency of products.
Engaging with employees to reduce emissions from business travel and employee commuting.
…and Why Tracking Scope 3 Emissions Is So Challenging?
While Scope 1 and 2 emissions are derived from a company's own activities making them easier to measure, Scope 3 emissions come from a company's value chain which span the globe and depend on third parties, so it is much harder to accurately capture all the underlying data.
Which is why for some companies, developing a Scope 3 inventory may improve planning for future carbon regulations. For example, energy or emissions taxes or regulations in a company's supply chain may significantly increase the cost of goods or components purchased by a company. Understanding Scope 3 emissions helps companies plan for potential regulations and can guide corporate procurement decisions and product design.
Three Major Reasons Why Your Business Needs a Scope 3 Strategy
Developing a Scope 3 strategy starts with understanding the implications for your specific business, measuring, and managing the carbon emissions, while working closely with suppliers and customers. Why would you need a strategy?
1. The Rising Importance of Organizational Sustainability
ESG metrics and reporting are fast becoming business imperatives. Increased scrutiny from investors and shifts in consumer and customer expectations are facing new pressure to measure, disclose and improve on ESG-related issues. 88% of investors believe companies that prioritize ESC investments represent better opportunities for long-term returns than companies that do not.
To reduce ESG risks, companies are incorporating values, objectives, and metrics into business plans. Additionally, they are taking advantage of related opportunities to innovate and cut expenses. Both begin with reporting that follows widely recognized standards that stakeholders are familiar with and trust.
2. Compliance to International Regulations
Leadership can no longer ignore corporate GHG emissions. Carbon accounting is becoming as vital as financial accounting. Board members have a responsibility to shareholders and owners to monitor and scrutinize their carbon emissions commitments. Investors are increasingly making decisions based on environmental performance, and financial institutions and consumers are demanding transparency on a company's carbon footprint.
As previously shown, multiple international regulators are putting hands together to better regulate GHG emissions. For example, in March 2022, the US SEC proposed rule amendments that would require public companies to provide certain climate-related financial data, and GHG emissions insights, in public disclosure filings. All public companies must now accelerate climate change reporting processes while transitioning to an effective controlled environment. Disclosures would imply: material climate impacts, greenhouse-gas emissions, and any targets or transition plans.
The European Commission adopted a proposal for a Corporate Sustainability Reporting Directive (CSRD), existing the reporting requirements to all large companies and all companies listed on regulated markets (except listed micro-enterprises). It also requires the audit (assurance) of reported information and introduces more detailed reporting requirements, according to mandatory EU sustainability reporting standards.
3. Scope 3 Emission Challenges Can Be Turned Into Opportunities
While risks and challenges can be overwhelming, there is always a downturn. Opportunities such as cost savings and enhanced efficiency, or improved stakeholders relations can arise if planning is done with strategic thinking.
Here are some examples of opportunities that can be knocking on your door:
Efficiency and cost savings. A reduction in GHG emissions often corresponds to decreased costs and an increase in companies' operational efficiency.
Growing innovation. A comprehensive approach to GHG management provides new incentives for innovation in supply chain management and product design.
Increase in sales and customer loyalty. Low-emissions products and services are increasingly more valuable to consumers, and there will be a growing market for innovative products that genuinely lower emissions across the entire value chain.
Better stakeholder interactions thanks to proactive transparency and environmental stewardship displays. Examples include upholding fiduciary duty to shareholders, educating regulators, fostering community trust, enhancing connections with clients and partners, and boosting employee morale.
Company differentiation. Your external parties (e.g., customers, investors, regulators, shareholders, and others) are increasingly interested in documented emissions reductions. A scope 3 inventory can help businesses stand out in a market that is becoming more environmentally concerned. When you handle Scope 3 strategically, you can reap important rewards like increasing your market share in addition to making progress on your commitments.
Because of the above, being conscious about your environmental footprint is the next natural step in the evolution of your organization. That's why you need a Scope 3 strategy, as it represents the main part of your CO2 emissions. Building this strategy requires alignment and teamwork.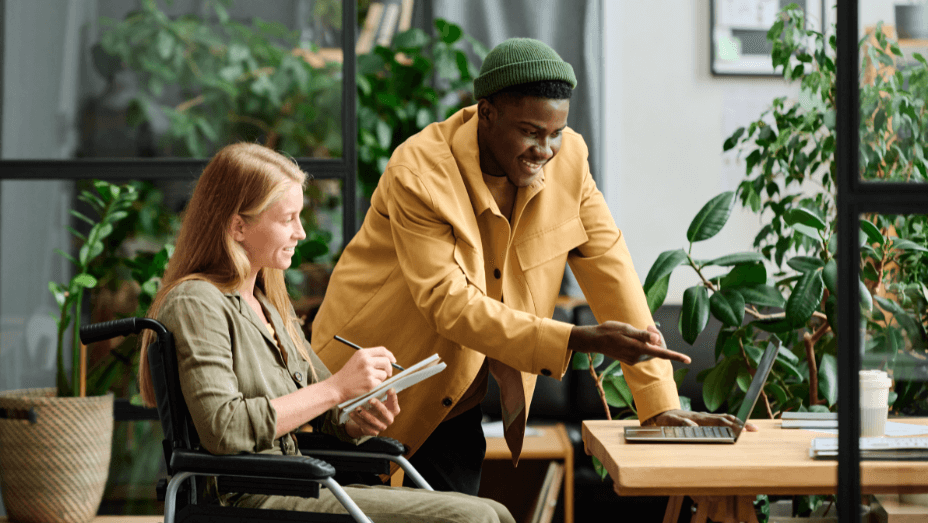 Scope 3 Emissions: Understanding Implications for the C-Suite
Given the far-reaching impact of Scope 3, every area of the business could be affected, from supply chain and product development to reporting and tax, to marketing and, of course, sustainability. To make your carbon footprint reduction goals a reality, you need to build a strategy and to rely on your board team. Here's what you need to consider:
Engage your C-suite and assemble a cross-functional team to create accountability for your GHG emissions commitments. While sustainability teams have in-depth subject matter expertise, the finance function has the experience to manage accounting, controls, and the veracity of ESG data.
Upskill corporate directors: Boards—especially audit committee members—need to better understand how Scope 3 emissions reduction fits into the overall business strategy to appropriately manage governance oversight responsibilities.
Measure emissions. You'll want to identify high-emission hot spots and work on those decarbonization programs first and rely on data. Ensure you have the information regulators will require.
Find low-carbon opportunities. These opportunities can relate to product design, sourcing, and production, which manufacturing companies could take use of to create robust decarbonized value chains.
Work with your suppliers and model supply chain risks. To assess and manage Scope 3 emissions, work with your suppliers. Helping them establish concrete measurements to accurately quantify emissions and assisting them in calculating their potential ROI for decarbonization could be some of the main efforts.
Each board member of your committee has an important role to play in defining the company's strategy. One of the things companies are missing out on when thinking about the net-zero transition and concentrating on decarbonization actions is the fact that they will have risks to manage – on every aspect of the business – and opportunities to grasp. So, what basic questions should leaders ask themselves as they pursue the net-zero goal?
Make small changes that have major impact:
Discover our new Solution for Sustainable Workplaces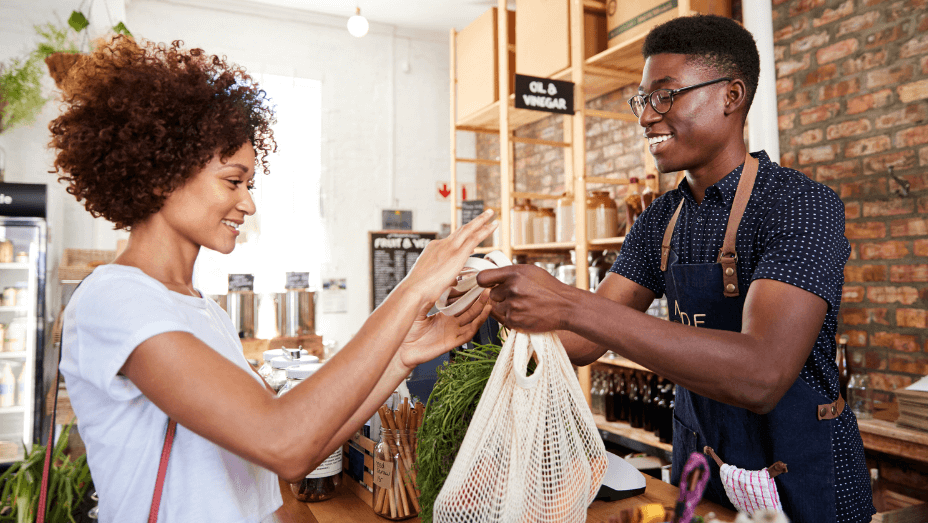 Chief Executive Officer
To make it work, the sustainability agenda actually needs to be the CEO's agenda because of the breadth of business impacts that it has. The journey to GHG emissions reduction should raise fundamental questions: Are there markets that I previously thought were attractive that are no longer attractive? Are there entirely new opportunities that are created as a result of the transition? In a world where the pace and form of change are still unknown and we have a net-zero aim, what should my strategic positioning be?
Chief Operating Officer
The COO needs to be vigilant about keeping up with new regulatory reporting requirements and guidelines as they change to make sure the company remains compliant, and to ensure the existing compliance systems, processes and infrastructure are appropriate and effective.
Fundamental questions that a COO should find answers to are: Is the Scope 3 emissions risk strategy reflected across all policies related to the operations of the organization? What are the key metrics to measure the progress of achieving goals and targets? Have the short and medium-term operational emissions target been set? Is the ESG risk strategy embedded across the operations of the organization and understood by all levels of employees?
Chief Sustainability Officer
Companies started appointing chief sustainability officers (CSOs) to drive the formulation and execution of an organization's sustainability strategy. Their role is to present a coherent story of their organization's purpose and how it delivers long-term value to stakeholders, including employees and shift the focus of the story from environmental sustainability to purpose-driven sustainability.
Speaking at the S30 launch event, The Prince of Wales pointed out that "the role of the CSO is fast becoming one of the most important and influential roles in the corporate world and is increasingly central to market competitiveness. I very much hope to see major businesses around the world appoint suitably empowered chief sustainability officers to ensure sustainability is central to business strategy, decision-making, procurement, supply chains and customer engagement."
Chief Human Resources Officer
CHROs join their C-suite colleagues in addressing risks related to the decarbonization of the organization by developing processes and policies that enable effective, long-term remote working models. They can play a role in reducing carbon emissions from vehicles and updating performance measurement to evaluate an individual's contribution to the net-zero goals of the organization. Additionally, they can update learning and development career journey maps to include ESG subjects that are in line with the organization's goals. CHROs are also responsible for the entire upskilling exercise that the organization will need to undertake to navigate this transition successfully.
Chief Information Officer
CIOs are confronted with data-related challenges, both in terms of compliance and data protection. Organizations exist in the ESG-driven climate of today to sift through data and reveal businesses that don't follow ESG criteria. Organizations now face a new threat that they must manage. Furthermore, bad actors now face a new threat vector: the possibility of data tampering, theft, or leakage. Some questions CIOs can be confronted with are: Who are the threat actors that may be interested in your data? What drives their malfeasance? Is it geopolitical? Corporate sabotage? Bragging rights? How can artificial intelligence help with information gathering and understanding your level of ESG risk?
Chief Financial Officer
During the transition towards a carbon-free business environment, CFOs need to ensure there is a strong connection between financial and nonfinancial reporting, and that risks and opportunities are reflected across the cash flow statement. CFOs and finance leaders should be proactive and work across business units to understand Scope 3 emissions risks under different scenarios of the future and take the lead in advancing the integration of these risks into the overall enterprise risk management program.
Chief Marketing Officer
The CMO has a significant role to play in setting the course of a company's net-zero risk strategy and sharing the added value to the society story with employees, consumers, and stakeholders. From social media to the company's vision and mission statement and the message to investors, the CMO should consider how an ESG-informed marketing strategy will be integrated throughout the company brand. Centering marketing efforts around the company's sustainability, diversity and inclusion policies, and employee well-being strategies, and then telling that story effectively will increase brand loyalty and value.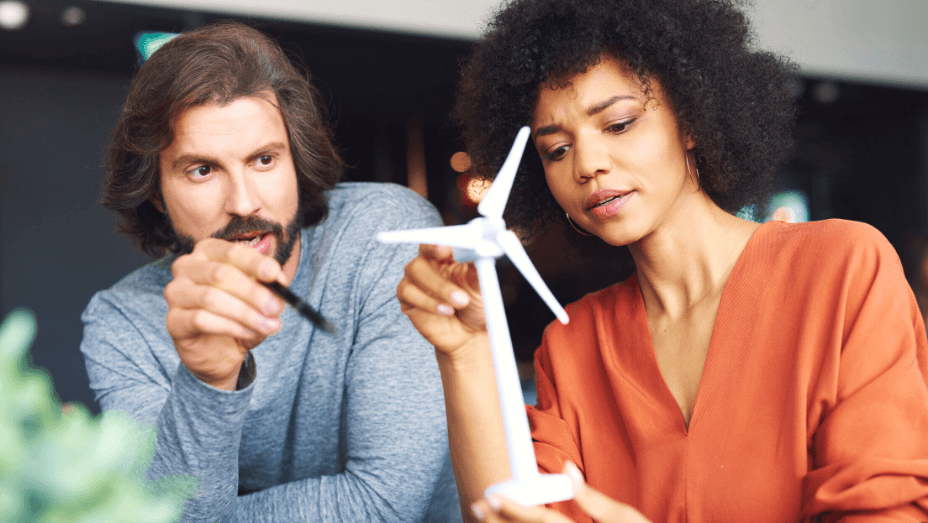 Data Is the Key to Driving Sustainability in Your Organization
Teamwork takes you one step further into articulating the Scope 3 emissions strategy, but despite different responsibilities and roles played by the C-suite and the degree of involvement, it all narrows down to good data. Data that help you better identify sustainability risks and assess opportunities, data used to measure progress against settled mid or short-term emission objectives, data that enables you to communicate your sustainability performance to key stakeholders.
Good metrics and qualitative data will enable you to measure, among others, your energy consumption, your office space utilization degree, your office paper consumption, the number of business travels and employee commutes you are running on a yearly basis (and the amount of CO2 they generate), the amount of energy the appliances and hardware you are equipping your employees with etc. Think about adopting technologies that make your business more climate-friendly and workplace management applications that help you control space usage Additionally, you can easily predict how your office's resources will be used in the future thanks to workplace technology like YAROOMS, which allows you to track and report on your location's Scope 2 and Scope 3 CO2 emissions.
To sum it up, organizations that don't have a solid data foundation may not be able to identify risks and opportunities, measure progress, or effectively communicate their results. As the world increasingly demands transparency from companies about their sustainability efforts, strong policies will lead to more engaged and results-oriented practices.