About Dedalus
Dedalus is the leading healthcare IT provider in Europe and one of the largest in the world. It has 40 years of experience in delivering healthcare software and services to over 6,300 healthcare organizations around the world. Health is a complex ecosystem, and Dedalus supports its clients to deliver value for each part of it.

Today, Dedalus employs more than 6,600 highly skilled people and has the largest software Research and Development team in the industry in Europe. Located in Vienna, one of the company's main R&D sites is a workplace for around 250 technical and 50 non-technical employees.
The YAROOMS solution is currently set up for 1,150 spaces and 2,300+ users across 10 offices.
The challenge
At the end of 2021, the company relocated its office in Vienna to a new building with a smaller office space. Such a change may be very cost-efficient in the long run, but if you are used to having a large business space, downsizing can be a challenge. Dedalus experienced it first-hand.

The assigned seating culture was prominent in Vienna's office. Before the relocation, most employees had dedicated desks or private offices. At the same time, the company was actively recruiting, and the team rapidly grew from 200 to 300 employees.

What to do when you do not have enough desks for everyone?

Dedalus decided to get started on hot-desking—the practice of having no assigned desks with employees sharing workstations with others. For this, they needed a reliable and easy-to-use desk booking solution to help create a flexible workplace.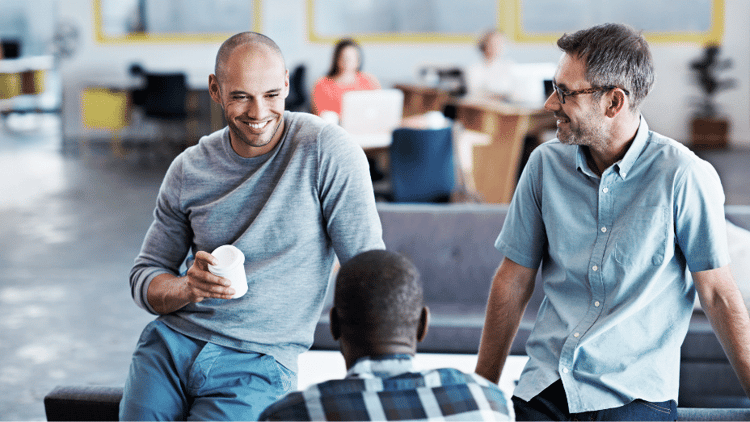 The solution
Build or buy? That was the only question remaining. With its profound software development expertise, Dedalus could have created a desk booking tool internally. Another option was hiring a third-party company to do so. However, both ways meant getting involved in the development process in the unfamiliar workplace booking and scheduling field. It was concluded that a ready-to-use Cloud solution is the way to go. And that's where YAROOMS comes into the picture.
With YAROOMS desk booking, Dedalus can support different seating strategies at once (assigned desks, hot desking, desk hoteling, etc.). The interactive floor map helps employees in Vienna's office visually navigate their workplace, look up desks, their features, and even colleagues. By using a comprehensive workplace analytics section, HR and facility managers can get insights into how the shared desks are used and improve office organization if needed.

Being a Cloud solution, YAROOMS can avoid long deployment phases and make all new features available for use as soon as they are released. Moreover, no software or version maintenance is required from Dedalus' side.


Results with YAROOMS
Currently, Dedalus is using YAROOMS in 10 office locations to manage 1150 spaces and 2300+ users.

Efficient space management and increased planning predictability helped Dedalus to get employee buy-in for the new hybrid working style. Today, Dedalus employees open their YAROOMS application not only to book desks, but also to check who else will be in the office, where they will work, and so on. Everyone knows what to expect. This way, teams can easily coordinate their meetings or projects that require working on-site together – even in the office where the number of employees is twice as high as the number of available workspaces.
---
Kianusch Sayah Karadji

Technical Solution Manager
"With the relocation to the new office, we left behind everything we did not need anymore: from furniture to working arrangements. We were ready for a new, hybrid workplace, where employees can choose where they prefer to work—at home or in the office. YAROOMS helped us to put it into practice. The solution makes everyone's lives easier with just a few clicks per day, and I am also very impressed with the responsiveness of the support team."
---