Flexible workplace management made easy for everyone
For a new solution to work well in an organization, it should make things simplier, not more complicated. The most important thing is that the people using the tool find it easy to use.
YAROOMS is a market leader when it comes to user adoption and usability. Our Workplace Experience Platform's modules (like desk booking or work planning) are intuitive and do not require any prior training. Moreover, organizations that use Microsoft Teams can install YAROOMS booking software as a Teams channel tab or a personal ribbon app and make it available to the entire user base in minutes!
To make it easy for everyone, we ensure that power users have complete freedom to adjust the platform to their business rules. No need for constant support calls or frustrating back-and-forth with IT.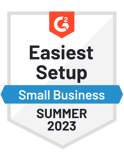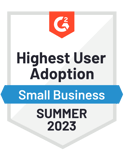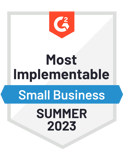 Discover the full YAROOMS Workplace Experience Platform >>

Empowering sustainable workplaces
Do you know how much CO2 your company emits? And how much of it comes from business trips or employees commuting? Having this information is essential to follow sustainable business standards and figure out where you can do better.
With YAROOMS Carbon Dashboard, you can monitor and report on the location's Scope 2 (generated by using office facilities) and Scope 3 (generated by commuting or working remotely) emissions. Moreover, you can use it to estimate the future use of your office resources (such as water, electricity, or gas), understand its footprint, and track your progress in reducing it.
See Carbon Dashboard in action:

Read more about YAROOMS sustainable workplace solutions >>

Real support. Uninterrupted productivity.
Award-winning customer service distinguishes YAROOMS from other vendors in the market. Our experienced support team stands ready to guide you through every challenge, ensuring prompt reaction and uninterrupted productivity.
"The YAROOMS team have been extremely helpful and responsive the entire time, one implementation had concluded we could still easily reach them if we had any questions and they've always been friendly and accommodating. We couldn't ask for more from a supplier or support experience". - User in Financial Services, review on G2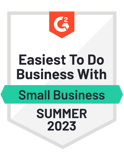 Full transparency, no hidden costs.
When it comes to pricing, we're all about being clear and upfront. Simply choose the YAROOMS pricing plan that fits your organization and pay for the features you actually need. Our commitment to full transparency ensures that there are no concealed expenses to worry about.