42% of CIOs expect sustainability to be the area within their organizations where technology will have the biggest impact over the next few years. As a CIO yourself – in charge of defining the technology strategy in your company – there's a new responsibility piling up on your shoulders: helping it achieve its ESG goals.

That is:
identifying those technologies and sustainable business practices that'll help it reach its sustainability targets
integrating the company's technology with its sustainability strategy
educating the employees
implementing the new sustainable technology strategy
A quite complex challenge, isn't it?

Complex, but not impossible.

Here's how you can drive change at the level of every key decision-making process in your company.

Whether that's migrating to a public cloud, making more energy-efficient software choices, or… educating employees to unplug their idle devices.
The Importance of Sustainability in Today's Workplaces
If you don't have the WHY figured out – can't see any clear, strong benefits of advocating for more sustainable practices in the workplace – what's the point of going that extra mile to support your sustainability initiatives, right?

So, here are the only strong benefits reasons you need to get started and keep pushing your sustainability initiatives as a CIO:
You'll boost the company's revenues: sustainability initiatives related to the use of technology in the workplace will help create better products, improve the customer experience and attract the best talent, too. All these 3 results of your efforts will have a big impact on the company's revenue itself.


You'll improve the overall customer experience: customers will want to do business with brands that share their own value systems. That make sustainability a priority. So, helping your company, as its CIO, align its environmental footprint strategy with the customers' own morals of the services/products they buy, will help it meet their demands. It's not only the right thing to do, it's what they're expecting the brands they make business with to do.


You'll help to attract the best talent: similarly to the customers buying a brand's products/services, job seekers check if the values of the companies match their own. In this respect, an environmentally conscious workplace makes the best first impression on the… best talent you want to attract. It stands out as an employer value proposition.


You help to boost employee loyalty (and productivity): employees will grow more motivated and committed to supporting the company's sustainability efforts. They'll trust a company taking action for a greener future. And this level of trust translates into better retention and brand loyalty.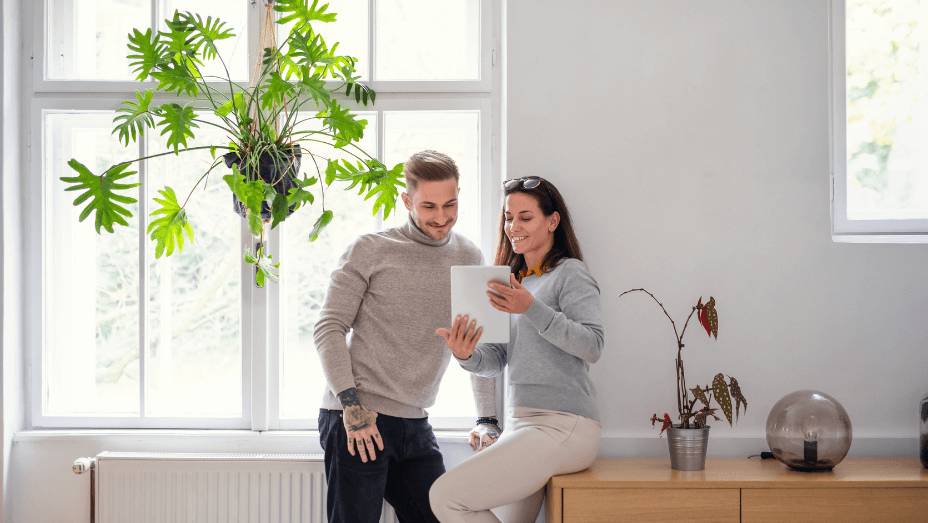 Sustainability Stakeholders Within Organizations
Now that you have your WHY (aka "Why bother going the extra mile?") in focus, you'll also need to:
identify
prioritize
involve

… the stakeholders within the company who'll support you in your sustainability efforts. In both developing and implementing your sustainability strategy.

Who are those people in the organization:
with an interest in the company's development plans?
who'd be most affected once your start incorporating environmental sustainability in all the processes?
with a direct or indirect impact on the company's actions?
Here are the 5 types of stakeholders to consider:
Shareholders
It's a fact: ESG has gone mainstream in the investors' community.

It's no longer a concern they'd be voicing now and then. It has slowly grown from recommendation to requirement (or shareholder resolution) to address climate, energy, and sustainability.

In recent years, shareholders have started to hold companies and/or their boards of directors accountable for their ESG performance, as well.

Now we can talk about "sustainable investing", where companies with a strong ESG performance are favored over… the rest.

And this is where you, your company's CIO, come in with your environmental sustainability plan and clear arguments of how your sustainability initiatives can impact the company's financial value in a positive way.
Managers
Managers within the organization are directly in charge of integrating sustainability into the corporate culture.

They're the ones responsible for:
promoting and reinforcing the importance of sustainability and (re)enforcing commitment among employees
setting in place rules and procedures meant to clarify the employees' expectations toward sustainability
encouraging the employees to innovate, experiment, and come up with new ideas of how the organization can get closer to its sustainability objectives
set sustainability metrics so that employees can measure the impact of their actions
In other words, you'll want to get managers involved in drafting and developing your technology-driven sustainability plan.

In getting the message out and clarifying to the staff the consequences of their actions in terms of impact on the planet.

In actually implementing the plan among the employees.

Speaking of which…
Employees
All your efforts will pay off only if they're relevant to this category of stakeholders: the employees themselves.

In vain you build your business case for sustainability if you don't make it clear enough for the staff why you're organizing certain actions. What's the company's mission behind them.

And how exactly they, themselves, can take action and contribute with their own sustainability initiatives.

Make the company's vision around sustainability a shared vision. Give them the right tools and room for initiative and they'll be more motivated to… genuinely support your efforts.

Instead of just participating in the "Sustainability Week" activities…
Customers

If you succeed to make sustainability part of your company's culture you'll influence the way customers perceive it as a brand. You'll impact the whole customer experience.

You want your customers to be comfortable buying products/services from a company that shares their values. That prioritizes sustainability over profit. Over convenience.

This way they'll become loyal brand advocates. And, in an unconscious way maybe, advocates of your own sustainability strategy, as the company's CIO.
Suppliers

Suppliers may be at the bottom of your company's sustainability pyramid, but they're its key partners in ESG. As the company's carbon emissions reside in its very supply chain.

In vain you focus on making more energy-efficient software choices or moving to a public cloud if your vendors and suppliers don't play their own role in your sustainability plan.

This makes it critical for you to engage this category of stakeholders in your company's sustainability journey. And to require them to be transparent about their impact on the environment.
The Unique Position of the CIO Role

Why you?

What makes your role as a CIO crucial in driving the company's sustainability efforts?

Here are the only answers you need:
The choices you get to make as a CIO – from technology to data infrastructure investments – can drive precisely those practices that'll help your organization reach its sustainability goals.
As a CIO, you're in the position of putting in place systems and analytics with a positive impact on the environment.


As a CIO you get to take action: to bring perspective, shape, influence, and eventually translate the organization's environmental focus into specific business operations.


As the one in charge of the IT infrastructure responsible for the data carbon output of the company, you have the power (or freedom) to make strategic, environmentally-sustainable decisions.
In short, the choices you make (and those you don't make) from your position as a CIO are powerful enough to accelerate or sabotage your company's ESG performance.

With a direct impact on its financial performance.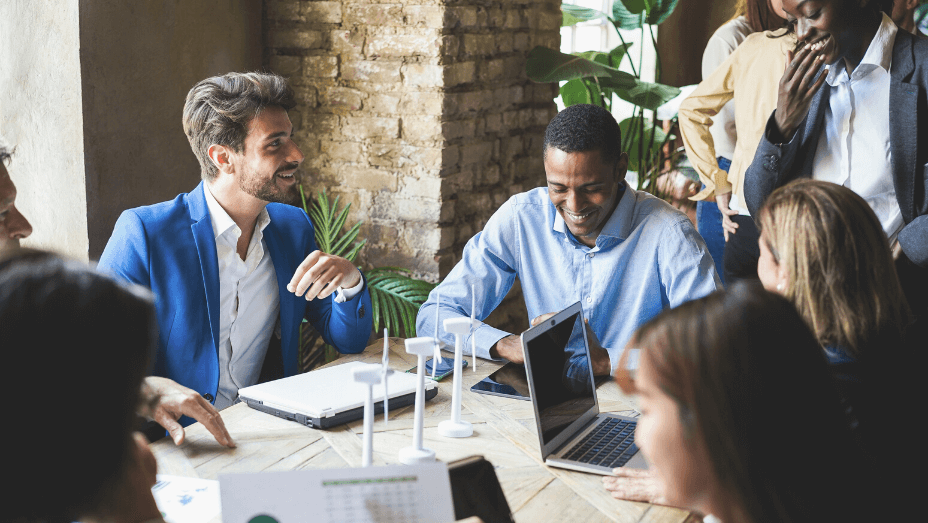 Why CIOs Need to Focus On Sustainability?
Because Enterprise Technology Is a Great Contributor to Carbon Emissions

Data centers are responsible for approximately 0.5% of the US greenhouse gas emissions.

And they account for 1.8% of US's the electricity use. Not to mention the large quantities of water they consume for liquid cooling.

While globally emissions from ICT (Information and Communication Technology) range from 2.15 to 3.9%. And the direct footprint is increasing by 9% each year.

So, it's a fact: technology is harmful to the planet and can sabotage your company's chances of ever reaching its sustainability targets.

But it can also be helpful to the environment. And boost your company's green efforts.

It's all in the way you understand the complexities. And the actions you take.

And as a CIO you're in the unique position of driving the agenda and making the right recommendations related to tangible actions to take, and metrics to track.
Because Businesses Are Now Expected to Set Sustainability Targets

The once a recommendation has turned into a requirement for companies to set and share their sustainability goals.

And to make their stakeholders and suppliers accountable for meeting them. Or for failing to do so.

Therefore, as the company's CIO, you're now expected to embed sustainability in the IT strategy your propose.

And the solutions for IT infrastructure and data management that you suggest can help the company reach its sustainability targets.
Because IT Still Has (Huge) Opportunities to Contribute to the Organization's Sustainability Goals

"We have lowered our data center footprint: we've gone for green data center, and virtualized our servers. What more could IT do?" you might ask yourself.

The IT sector can still improve sustainability within the organization even post-virtualization.

Here are just 6 such huge opportunities you, as a CIO, can explore:
Streamline systems and processes into single systems, that are more energy-efficient and less wasteful (e.g. back-office, billing, and invoicing systems)


Adopt energy-efficient IoT devices and sensors


Suggest investments in energy-efficient assets: make sustainability a key criterion in your vendors' RFPs (Requests for Proposal)


Use HVAC systems in the "hot spots" of your data centers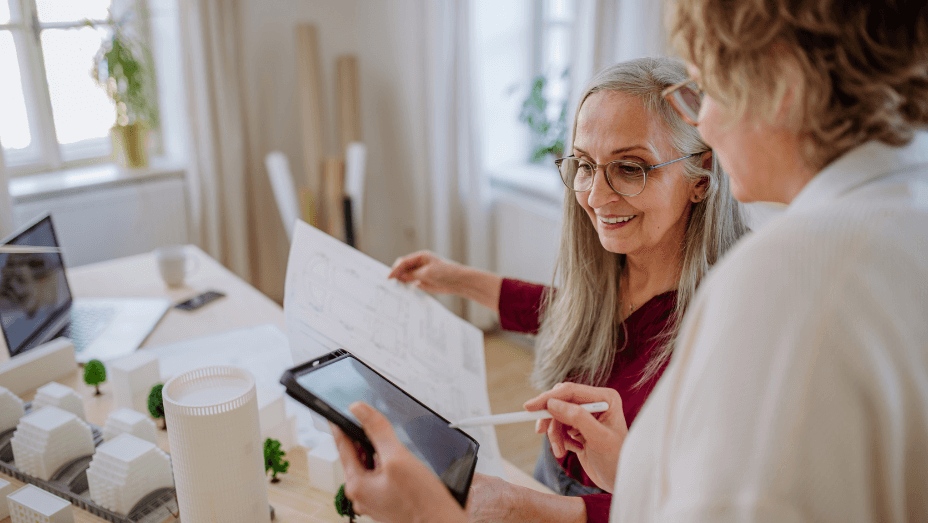 How Can CIOs Drive Sustainability in Their Organizations?
Prioritize Using More Energy-Efficient Software
From:
choosing the programming languages
to selecting the new platforms to be used
to designing the UI of the company's software products with accessibility in mind, so they can reduce screen time (thus reducing carbon emissions, too)

… your options for lowering energy consumption – in terms of choosing energy-efficient technology and helping develop greener software products – are as many as your company's allocated budget.
Adopt a Public Cloud Approach
Moving large IT assets to the cloud will help your company reach three sustainability goals at once:
Free in-house floorspace
Reduce energy consumption
Lower its carbon footprint
… But Don't Adopt an "Out-of-Sight, Out-of-Mind" Approach to Using Cloud
As many cloud giants aren't being transparent with their carbon reporting and rely on offsets so much that it becomes a sustainability issue.

So, don't just pass on the sustainability challenge of storing huge sets of data and… forget about it.

Make sure you monitor how the data center that the cloud relies on is being managed. How much water and electricity is being used for storing your data.

Also, consider energy-efficient software models (such as "edge AI") when it comes to moving large amounts of data to the cloud. Since that requires a lot of energy and will pose a major sustainability problem.
Identify Those Environmental Priorities Your Company's Board Is Prioritizing
Once you have the key ESG issues that make your company's main focus, it'll become much easier to answer yourself:
What do I need to change at the IT level to help the company reach its sustainability targets?
How can I use technology in a way that helps it achieve its green goals?
Once you know exactly which environmental issues the executives are prioritizing, you'll be able to focus on specific, very-well targeted initiatives to support the organization's sustainability objectives
Measure the IT Carbon Footprint of Your Company
You can't improve something you haven't measured first.

And you can't strategically choose those technologies and prioritize those applications that get your company the closest to its sustainability targets if you haven't measured its actual IT carbon footprint first.
Consider Each Tech Use Separately
Always weigh the potential energy savings of the emerging technologies you're considering against their impact on the environment. And choose accordingly.

A new blockchain technology you might be tempted to adopt might turn out to be hugely power-hungry.

While training multiple large AI models can turn out to release huge amounts of carbon dioxide into the atmosphere.

That's why you need to ask the right questions about each tech investment you're considering. Whether that's related to new IoT sensors, AI, machine learning, or edge computing.
Make Sure to Add Easy Gains, Too
Remember to include simple ways to address the company's sustainability agenda, as well.

In addition to the complex green computing practices.

Simple things like:
partnering with a non-profit and donating those old devices that keep piling up


making it a habit to remind employees to unplug the devices not in use


finding ways to reduce the overall number of IT assets and carefully think through each IT investment, each new upgrade you authorize (consider the carbon emissions that happen during their manufacturing process, too)
In short, don't overlook the small steps you can take in addressing sustainability. If implemented strategically, they can result in a cascade of positive impacts on the environment.

On the company's ESG performance levels…

Is your "new" mission as a CIO a bit clearer now?

Now it's totally up to you if you let it overwhelm you.

Or if you decide to live up to the challenge. And make the most of the unique position you find yourself in these days, as a CIO, and drive sustainability in your organization.