About Cerved
Cerved Group is a leading information services provider in Italy. Offering a range of consumer information, consulting, credit recovery, and assets management services, Cerved helps businesses, banks, institutions and individuals protect themselves from risk and achieve sustainable growth.


The challenge
Before COVID-19, Cerved had decided to move to Microsoft 365 but the pandemic crisis sped up the process. During lockdowns, it was important to manage collaboration and communication remotely. With a unified Microsoft Teams platform, Cerved Group avoided business disruption during the first few weeks of the crisis.
By September 2021, Cerved Group wanted to open the office again for employees to meet face to face. Having made one tenth of desks available for use in its offices, Cerved needed the technology capable of managing workspace bookings and overall building capacity. For that it chose to partner with YAROOMS.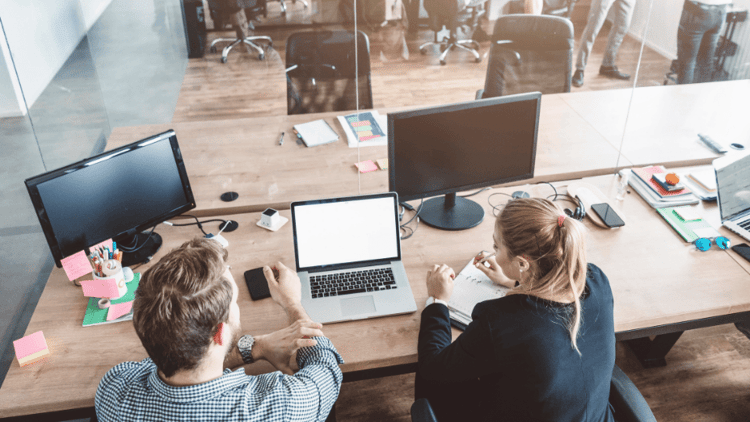 The solution
With about 2,600 employees, there was no time for a lengthy integration with external systems. Cerved needed a system that could integrate fast with their central Active Directory. The company's partner helped them swiftly integrate YAROOMS with Microsoft Teams to manage desk booking.
With YAROOMS, employees can give a simple five-star survey rating of their time in the office and also report any issues. This information is then collected and put into a workplace satisfaction report. It is especially important to Cerved's HR stakeholders as they focus on the challenge of improving the way employees interact with their offices, especially now that it's done in a more asynchronous way.


Results with YAROOMS
With more than 2,000 employees onboarded to the new system in just 7 days, Cerved Group was ready to try out its new way of working. Employees could book the exact desk they wanted from the app, which follows the layout of the office.
The solution has also brought change to the Cerved's company culture. In the future, there won't be a need for every employee to have a desk or for everyone to be in the office. The offices will be smaller and more cost-efficient.
---
Damiano Tarantino

Head of IT Architecture and Infrastructure
"The full adoption of all the Microsoft services in the cloud is helping our company to complete the digital transformation. During the last year, we made a big jump forward in terms of remote collaboration, endpoint management and security, resiliency and business continuity. We're implementing our New Way of Working introducing the concept of Modern Workplace: same experience, same level of security wherever you are. Teams is the collector of all company services and apps and YAROOMS is one of the more useful ones."
---