This week, YAROOMS is exhibiting for the first time at IFMA World Workplace in Denver, CO!
The conference is scheduled for 27-29 September, and our team is already there, setting up to meet you all!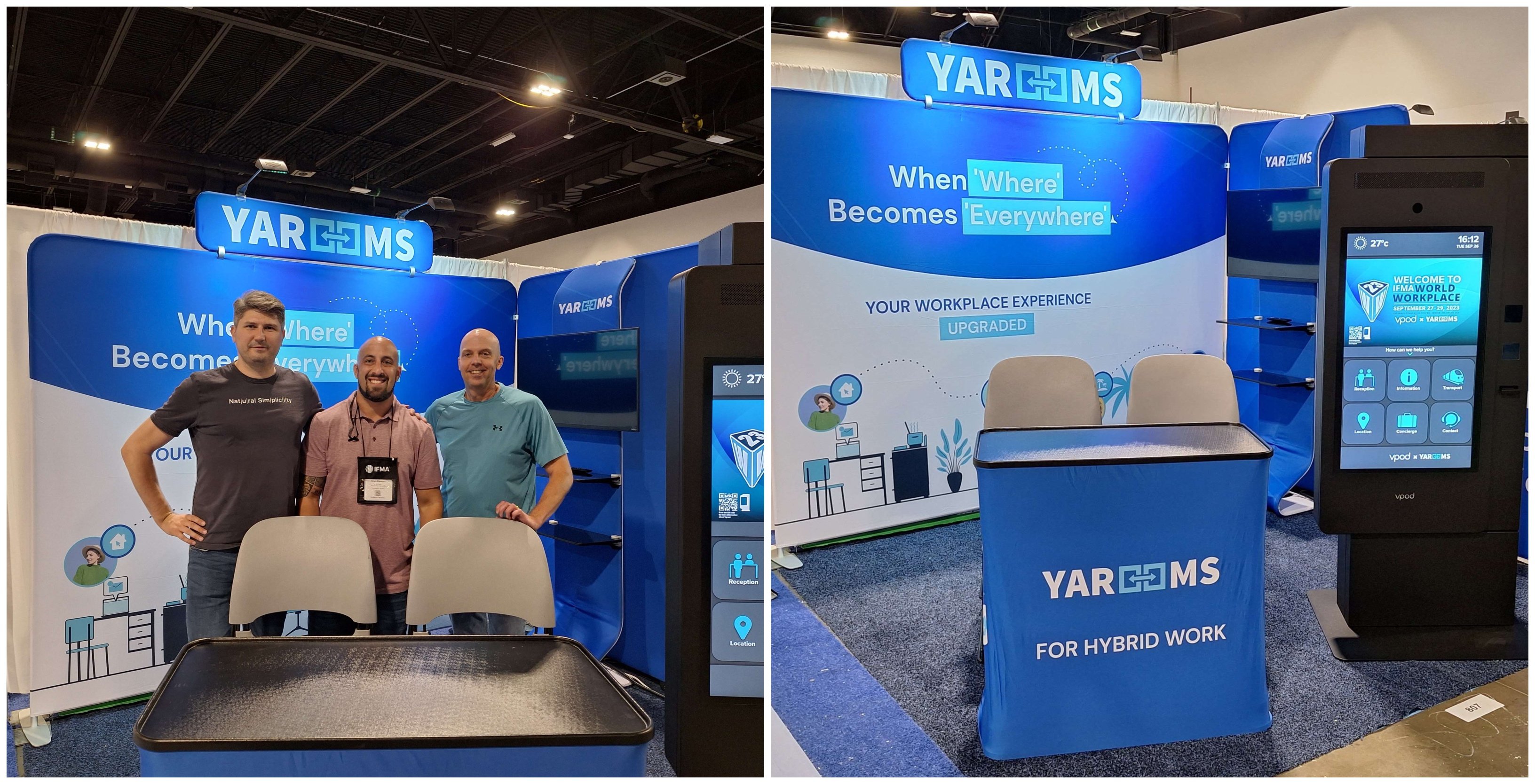 We are excited to showcase our latest workplace technology, including our platform's new modular design, Carbon Dashboard, and Vgreet integration with Vpod Solutions.
Come by and check us out at booth #807.
Stay tuned for more updates from the event!
<to be continued>