This article explains how to plan your work days ahead and set your work status to office/work from home or vacation.
Le calendrier de planification du travail hybride permet à chaque utilisateur de définir le planning individuel pour les semaines à venir, en précisant les jours de bureau / télétravail / vacances.
Aller à:
1. Comment planifier votre travail
2. Seuil de travail à domicile
1. Comment planifier votre travail
Pour planifier vos modalités de travail, accédez à Espace de travail > Calendrier.
Selon vos préférences, vous pouvez sélectionner les vues quotidiennes, hebdomadaires ou mensuelles.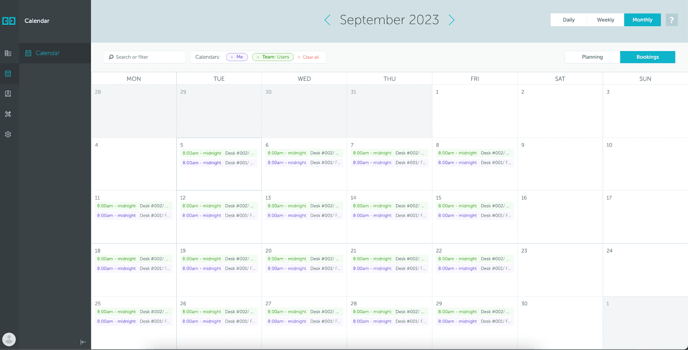 Appuyez sur n'importe quel jour du calendrier et sélectionnez l'option « Planifier votre journée ».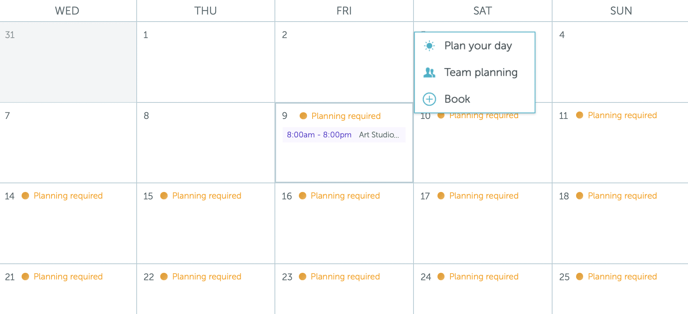 Ensuite, sélectionnez votre horaire de travail (au bureau, à la maison, en vacances) et enregistrez-le pour la journée, la semaine ou le mois.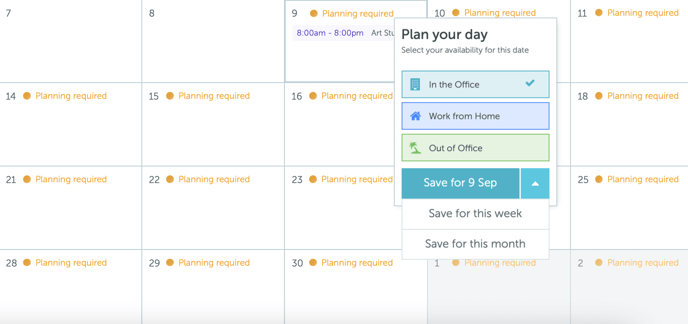 2. Seuil de travail à domicile
En fonction des exigences définies par votre administrateur, vous pouvez avoir un seuil de travail à domicile de, par exemple, 50 % de tout le temps de travail. Dans ce cas, vous pouvez voir une erreur comme celle-ci lorsque vous définissez trop de dates de travail à domicile successives :