This article explains how to plan your work days ahead and set your work status to office/work from home or vacation.
The hybrid work planning calendar allows each user to define the individual planning for the coming weeks months, specifying days in the office / working from home / vacation.
Jump to:
1. How to plan your work

To plan your work arrangements, go to Workplace > Calendar.
Depending on your preferences, you can select the daily, weekly, or monthly views.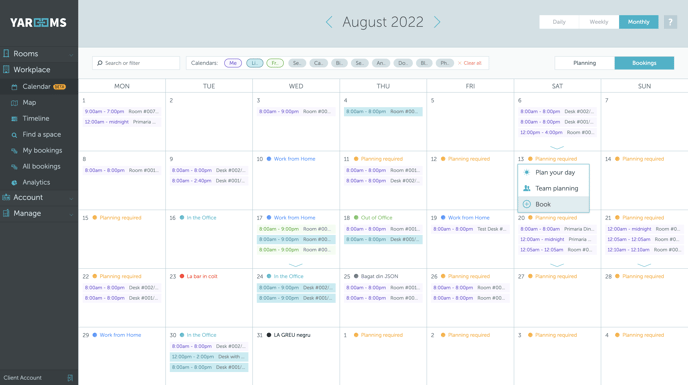 Press on any day of the calendar and select "Plan your day" option.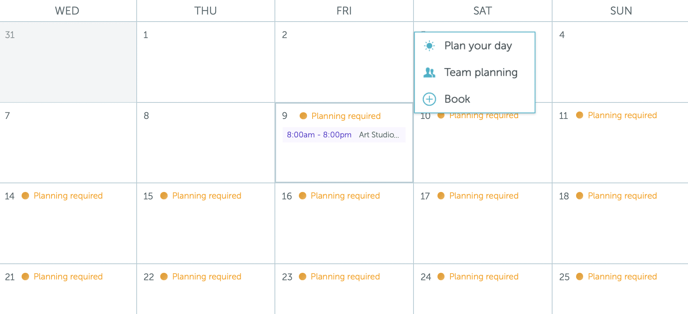 Then, select your work arrangement (in the office, at home, vacation) and save it for the day, week, or month.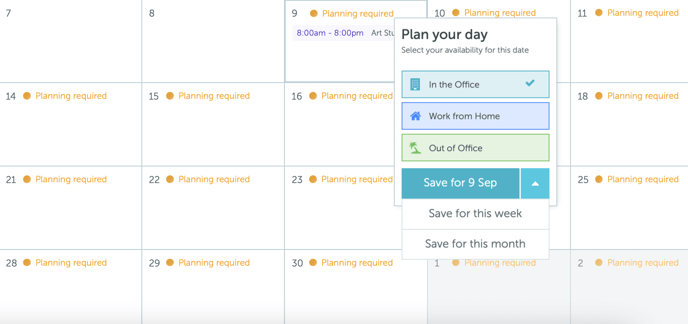 2. Work from home threshold

Depending on the requirements defined by your Administrator, you may have a work from home threshold of, for example, 50% of all work time. In this case, you may see an error like the following when setting too many successive WFH dates: