This article explain what is YAROOMS Outlook add-in and how to use it.
What is YAROOMS Outlook add-in?
The YAROOMS Outlook add-in extends the functionality of YAROOMS Microsoft 365 integration. It enables users to quickly find and book YAROOMS spaces directly in Outlook.
The main prerequisite of installing the Outlook add-in is having the Microsoft 365 integration configured. The integrations are managed by your organization's Administrator.
How to use it
To use the add-in, open it from the top bar in Outlook:

You can now use it to search for spaces (meeting rooms, desks, etc.) that fit your requirements, such as specific capacity, floor, services or amenities. Multiple space bookings are possible.
Only spaces mapped with Microsoft 365 resources are available for selection!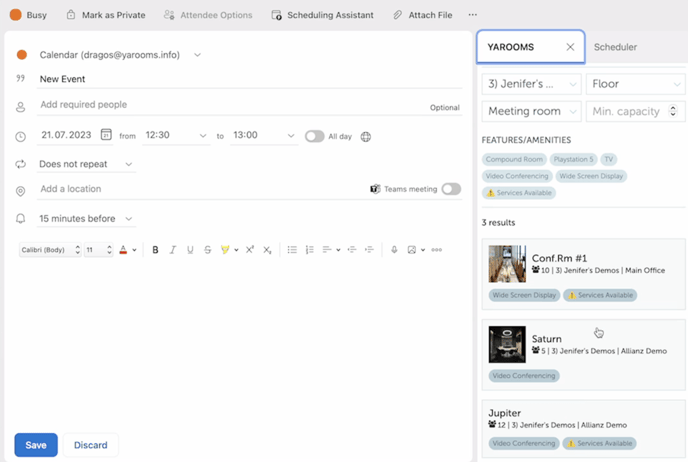 Once you select an available room and save the event in Outlook, the information will be synced with the YAROOMS calendar and the space will be booked.