Dedicated

deployment

Whether in the cloud, or on-premise, each YAROOMS Enterprise solution is deployed in dedicated infrastructure. Your data is 100% isolated.

Custom

development

YAROOMS' modularity comes with an important benefit – the solution can be enhanced with business-specific features that we can develop on request.

Integration

with your systems

We know your organization uses a lot of IT systems and each plays an important part. YAROOMS can integrate with any of them to be part of the team.

Dedicated

account manager

A single point of contact who can take care of all your business needs in relation to room booking. No complicated support and ticketing systems needed.
Wipro

Enabled everyone to book meeting rooms across offices and timezones.

Cushman & Wakefield

Manages sales meetings at trade shows every year. They ensure schedule integrity and a pleasant attendee experience.

Columbia University

Became more agile by allowing everyone to book a room online in seconds, anywhere in the campus.

Doherty Institute

Of the Melbourne University, put lab equipment at the fingertips of their staff and students.

Hofstra University

Manages demand and access to video production studios and equipment using state of the art reservation and scheduling powered by YAROOMS.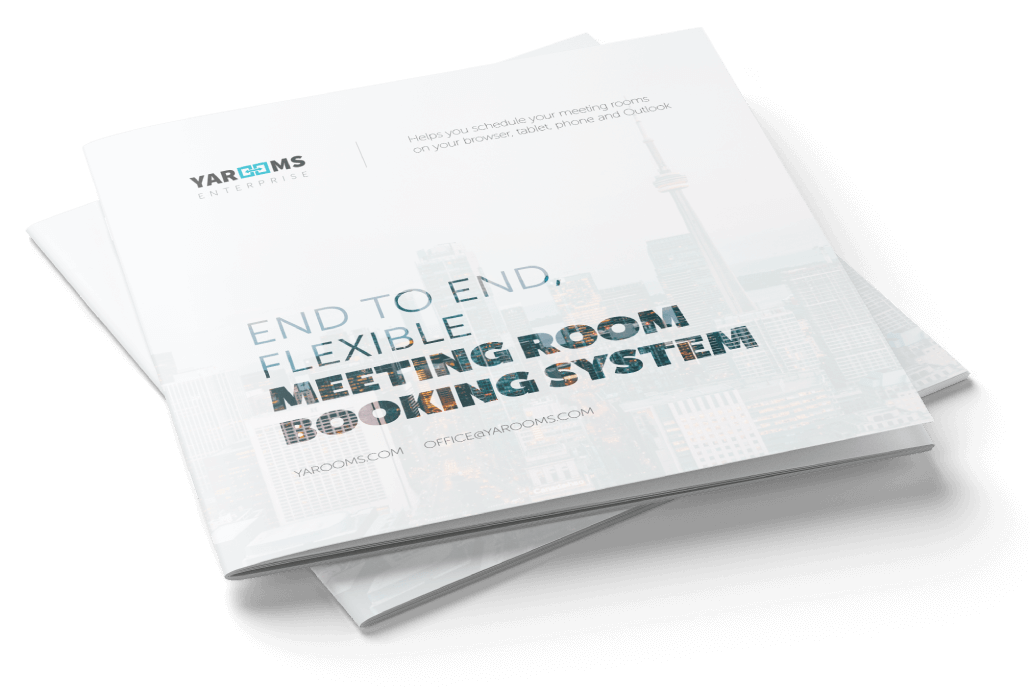 Request Presentation Brochure
Our flexble end-to-end space management solution is covered in the YAROOMS Enterprise Brochure. Request the brochure and learn how YAROOMS Enterprise can elevate your workplace.
Listen to what they have to say
Client Testimonials
Claire Gowdey

YAROOMS makes the booking of shared spaces possible for everyone involved, thus it's instrumental to our meeting scheduling process, which has grown more autonomous. Reporting on booking and attendance data helps remove the guess work from our planning.

Jai Kasturi

YAROOMS has been very stable for us and easy to use and was widely adopted by the end users in our institution very quickly. It is in use now across our divisions.

George-Lucian Talaba

Meetings are an integral part of working in a company with over 1,600 people, spread across 3 continents. Before using YAROOMS we had problems with scheduling inefficiencies. These are now prevented in our most meeting intensive locations.